Divergent (2014)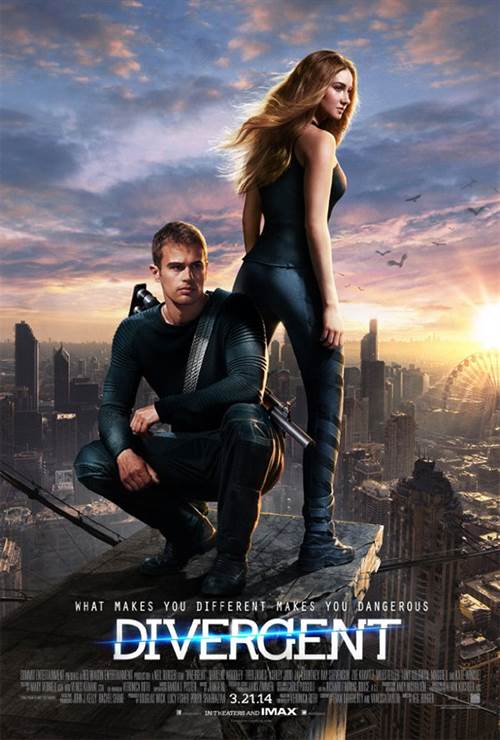 Share this:
| | |
| --- | --- |
| Director: | |
| Writers: | |
| Cast: | |
| Released: | Friday, March 21, 2014 |
| Length: | 143 minutes |
| Studio: | Summit Entertainment |
| Genre: | Action/Adventure |
| Rating: | Some material may be inappropriate for children under 13. |
Synopsis
Based on Veronica Roth's #1 New York Times best-selling novel, DIVERGENT is a gripping action thriller set in a futuristic world where society has been divided into five factions. As each person approaches adulthood, he or she must choose a faction and commit to it for the rest of their life. Tris Prior (Shailene Woodley) chooses Dauntless—the daring risk-takers who pursue bravery above all else. During the Dauntless initiation, Tris completes death -defying stunts and faces her inmost fears in spectacular simulations. When she discovers she is a Divergent, someone who will never be able to fit into just one faction, she is warned that she must conceal this secret or risk her life. As Tris uncovers a looming war which threatens her family and the life of the mysterious Dauntless leader whom she has come to love, Tris must face her greatest test yet—deciding whether revealing she is a Divergent will save her world—or destroy it.

Purchase DVD/Blu-ray/4K UHD physical copy of Divergent today at Amazon.com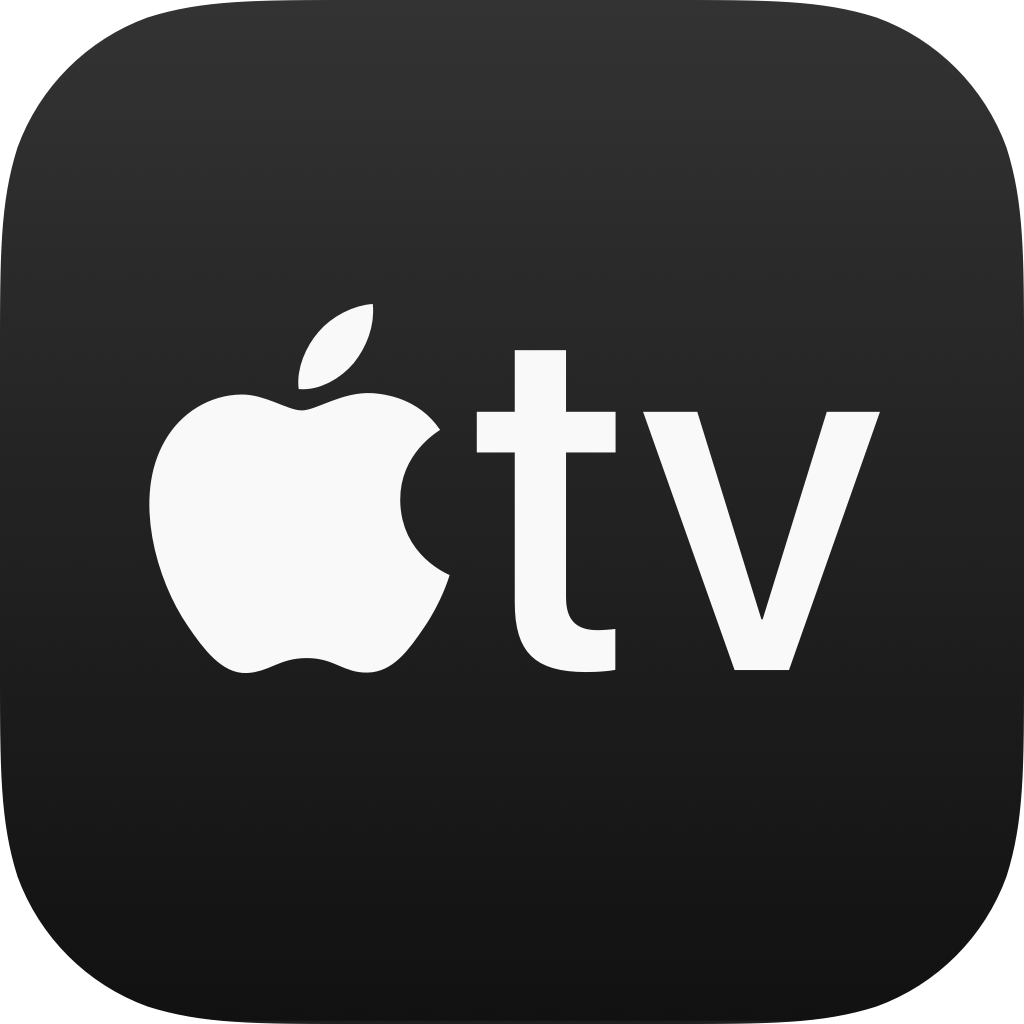 Download Divergent in Digital HD/4K from the iTunes store.
Divergent images are © Summit Entertainment. All Rights Reserved.
Divergent Theatrical Review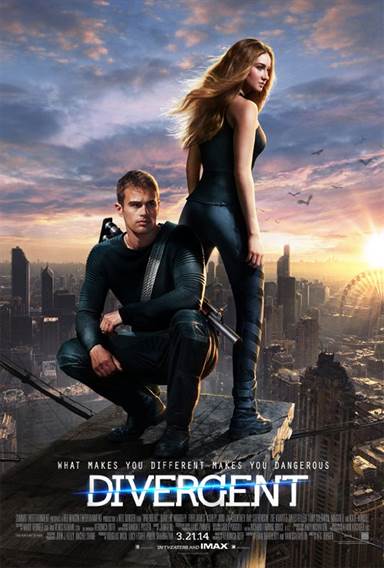 Looking to take over where other young adult films have made big splashes, Divergent takes center stage at the box-office this weekend. Taking aim at this very lucrative market the film features actors that are engaging, a story that's hip enough to garner their interest and a top notch production that envisions the tale very close to the popular novel of the same title. Much like the Hunger Games, that will be concluding this year, the film concerns insurrection, political upheaval and self-determination.

The story opens in the city of Chicago that has survived a war which devastated the rest of the world. Walled in and heavily guarded the city has become a metropolis who's people are now divided into five factions. Each of the factions has representatives that hold a prominent position on the city council. Every year all sixteen-year-olds must choose in which of the five factions they wish to belong. "Dauntless" are the courageous who guard the city, "Abnegation" members gives to others, "Amity" citizens are peaceful, the "Candor" party preaches honesty, and "Erudite" are the intelligent faction. Their choice is final and they cannot leave their chosen way of life.

Each of the new initiates is tested to give them a sign of which group to join. Both Beatrice Prior (Shailene Woodley) and her brother Caleb (Ansel Elgort) are among the teens that have to choose. Their mother and father (Tony Goldwyn and Ashley Judd) are Abnegation members and expect their offspring to follow suit. Caleb surprises them by choosing Erudite and Beatrice goes daring and takes on Dauntless. Not the bravest girl or the most callous, Beatrice changes her name to Tris and braces herself heading into the biggest challenge of her life.

Tris's hidden agenda however, being divergent with equal parts of all factions, gives her the upper hand during training, or so she thinks. Director Neil Burger (The Illusionist, Limitless) works his young actors to the limit with fierce action scenes that are non-stop. His young stars face off against each other in hand to hand combat, jump from moving trains, zip line 100 stories above the city and leap off tall buildings. While most of the amazing stunts are done by able pros, according to a report from the New York Post dated March 14, 2014, Shailene Woodley did her own fighting in 'stage one' of Dauntless against actor Theo James as the character Four.

The acting by lead Shailene Woodley in Divergent, much like Jennifer Lawrence in Hunger Games, bodes nicely with the role of Tris. She's very malleable in body and direction showing Tris's transition from weak to warrior. Unwavering in her performance, she symbolizes Tris's determination to become the best militant in Dauntless. Using her cunning as a divergent Tris worms her way out of even the most death defying situations. In support, Theo James does a very good job of portraying Tris's only real confidant who falls for her in a big way. Showing both the benevolent and violent sides to his character, James helps pull an extra special performance out of Woodley.
The production equals that of The Hunger Games using a good measure of CGI, green screen and special effects makeup. In the opening credits we are shown the city of Chicago partially in ruins from the war and the huge wall protecting the populace. As the film moves along we see an amazing zip line scene that spans huge structures, passes ruins of hotels and whizzes through a bombed out building. It's an amazing ride that tops The Hobbit: Desolation of Smaug's raft escape.

Will Divergent sky rocket at the box office like Hunger Games? Here are a few observations. At the screening I attended, the exiting audience made up of mostly 25 plus, was not showing a lot of enthusiasm for the movie as they exited. The film is Harry Potter for young adults, but that's not a good thing considering the movie will need ages 17 to 28 to make it a huge hit. Divergent plays out more like The Host, and we all know what happened to that follow up to The Twilight Saga. Curiosity will be a big player in the opening weekend, but word of mouth may slow the pace for future weekends. It may have been a better choice to release Divergent during mid summer with students off from school.

Divergent has been rated PG-13 by the MPAA for intense violence and action, thematic elements and some sensuality. While the film does have some gory stabbings that may make youngsters cringe, most all the other violence in the movie is at the same level as many teen video games. The film has been released in 2D and IMAX. As for 3D the production really doesn't need that effect so you won't have to be dipping deeply in your pockets to see the film at your local theater. The only downside is the length of the film at 139 minutes, but the story moves along at a fast clip and the adventure should engross the young viewer.
-- John Delia
For more reviews please visit our film/television review section.
Based on Veronica Roth's #1 New York Times best-selling novel, DIVERGENT is a gripping action...

Based on Veronica Roth's #1 New York Times best-selling novel, DIVERGENT is a gripping action...

Based on Veronica Roth's #1 New York Times best-selling novel, DIVERGENT is a gripping action...
SPONSORED LINKS