Anton Yelchin

The Beaver (2011)

Fright Night (2011)

Green Room (2016)

9 Fans

Down on their luck punk rockers The Ain't Rights are finishing up a long and unsuccessful tour, and are about to call it quits when they get an unexpected booking at an isolated, run-down club deep in the backwoods of Oregon. What seems merely...


Like Crazy (2011)

Odd Thomas (2014)

66 Fans

Odd Thomas (Yelchin) tells the story of a short-order cook with clairvoyant abilities. Maybe he has a gift, maybe it's a curse, Odd has never been sure, but he tries to do his best by the silent souls who seek him out. Sometimes they want justice...


Star Trek (2009)

9 Fans

The greatest adventure of all time begins with "Star Trek," the incredible story of a young crew's maiden voyage onboard the most advanced starship ever created: the U.S.S. Enterprise. On a journey filled with action, comedy and cosmic...


Star Trek Into Darkness (2013)

4867 Fans

In Summer 2013, pioneering director J.J. Abrams will deliver an explosive action thriller that takes Star Trek Into Darkness. When the crew of the Enterprise is called back home, they find an unstoppable force of terror from within their own organiza...


Star Trek: Beyond (2016)

2566 Fans

"Star Trek Beyond," the highly anticipated next installment in the globally popular Star Trek franchise, created by Gene Roddenberry and reintroduced by J.J. Abrams in 2009, returns with director Justin Lin ("The Fast and the Furious&q...

Terminator Salvation (2009)

5 Fans

In the fourth installment of the Terminator series, Christian Bale stars as John Connor, the eventual leader of mankind's fight againts the machines. The setting is 2018, focusing on the war between the humans and the computer network Skyne...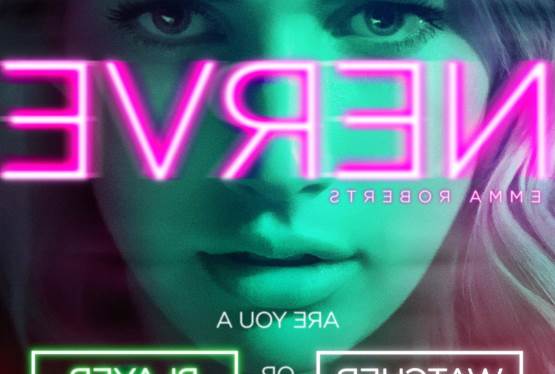 Nerve
WAS: $12.99
NOW: $9.99