Star Trek Into Darkness (2013)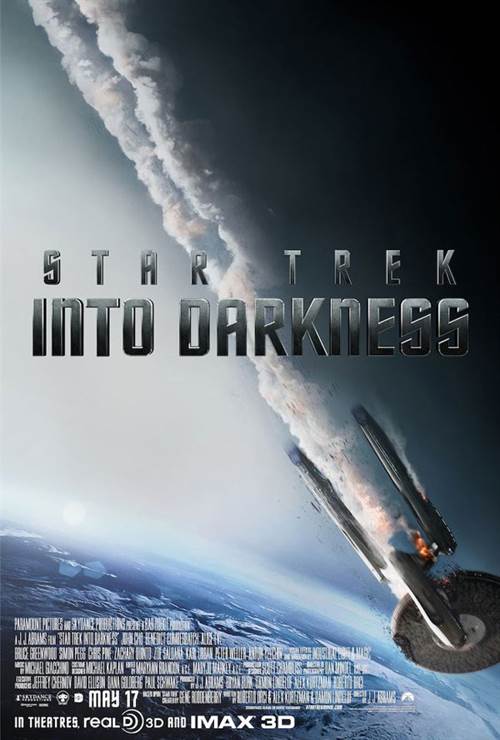 Share this:
| | |
| --- | --- |
| Director: | |
| Writers: | |
| Cast: | |
| Released: | Wednesday, May 15, 2013 |
| Length: | 135 minutes |
| Studio: | Paramount Pictures |
| Genre: | Sci-Fi/Fantasy, Action/Adventure |
| Rating: | Some material may be inappropriate for children under 13. |
Synopsis
In Summer 2013, pioneering director J.J. Abrams will deliver an explosive action thriller that takes Star Trek Into Darkness. When the crew of the Enterprise is called back home, they find an unstoppable force of terror from within their own organization has detonated the fleet and everything it stands for, leaving our world in a state of crisis. With a personal score to settle, Captain Kirk leads a manhunt to a war-zone world to capture a one man weapon of mass destruction. As our heroes are propelled into an epic chess game of life and death, love will be challenged, friendships will be torn apart, and sacrifices must be made for the only family Kirk has left: his crew.

Purchase DVD/Blu-ray/4K UHD physical copy of Star Trek Into Darkness today at Amazon.com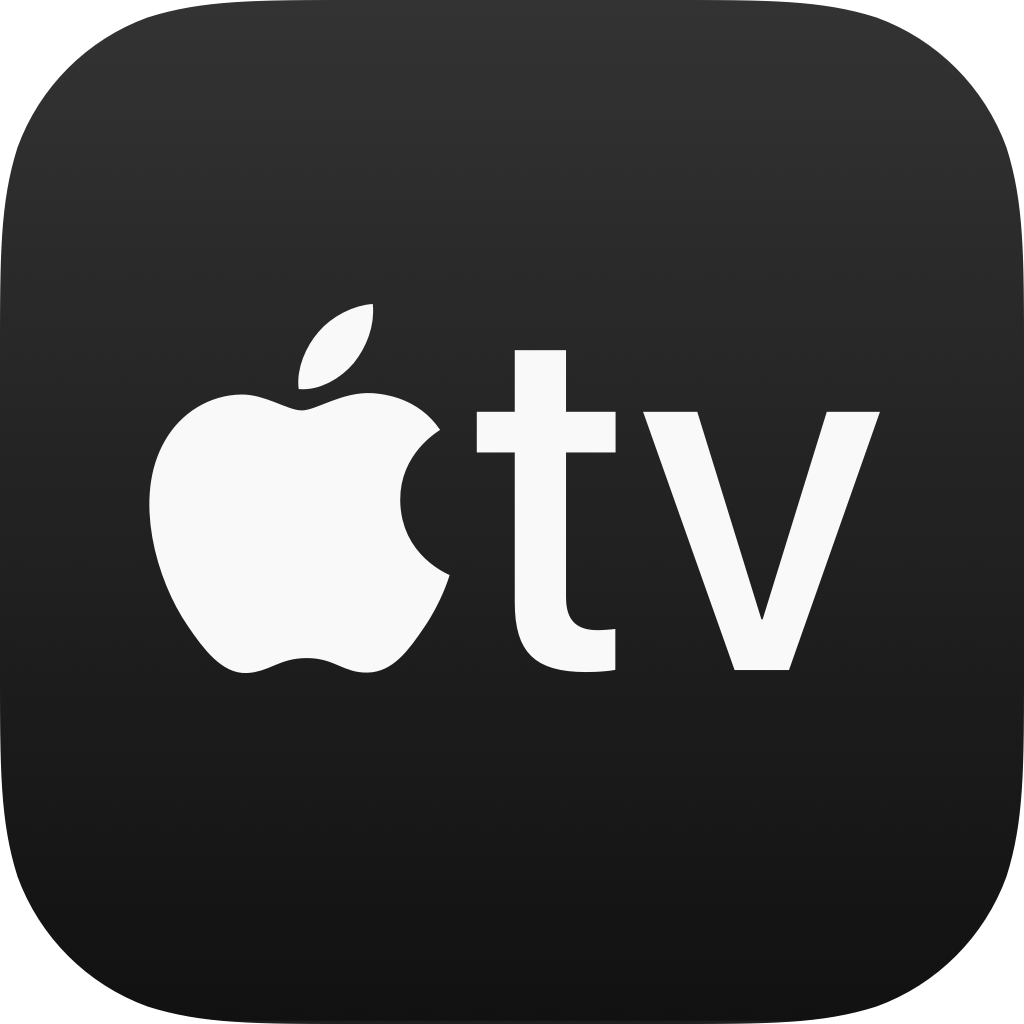 Download Star Trek Into Darkness in Digital HD/4K from the iTunes store.
Star Trek Into Darkness images are © Paramount Pictures. All Rights Reserved.
Star Trek Discovery Announces Non-Binary and Transgender Additio...
9/2/2020 5:01 PM EDT
"Star Trek: Discovery" has announced that they will be adding the first non-binary and transgender characters to their franchise in season three. Blu del Barrio will portray Adira, the show's first non-binary character and Ian Alexander will portray Gray, the first transgender actor in the franchise.Michelle Paradise, co-showrunner and executive producer said, "Star Trek has always made a mission ...
More>>
Star Trek Prodigy Logo Revealed During Comic Con at Home
7/23/2020 4:31 PM EDT
Nickelodeon and CBS Television Studios have revealed the title and logo for its all-new animated series "Star trek: Prodigy". Both the logo and the title were revealed during the "Star Trek" Universe panel at Comic-Con@Home. The CG-animated series follows a group of lawless teens who discover a derelict Starfleet ship and use it to search for adventure, meaning, and salvation. It was developed by ...
More>>
Cya Live Offers Trekkies a Truly Unique Experience With an Onlin...
4/27/2020 9:10 AM EDT
In a time of social distancing, Cyalive.com has become one of the many social outlets that still allows us to connect with others while enjoying some of our favorite films.  On Saturday, April 18, 2020, they had director Peter Segal (50 First Dates) join fans as they watched the 1995 classic film, Tommy Boy.  Fans were able to interact and ask questions while reliving their favorite parts of the m...
More>>
Fathom Events Presents What We Left Behind: Looking Back at Star...
4/17/2019 2:17 PM EDT
Fathom Events has announced that for one night only on May 13, they will be holding an event for the documentary "What We Left Behind: Looking Back at Star Trek: Deep Space Nine". The film presents a fascinating in-depth look at the past, present, and future of a series whose dark, edgy take on Gene Roddenberry's vision was often misunderstood when it premiered but has grown into a beloved mainsta...
More>>
S.J. Clarkson First Female to be Chosen to Helm Star Trek Franch...
4/26/2018 11:04 PM EDT
S.J. Clarkson has been chosen to direct the next installment of the Star Trek films, making her the first female to direct on the iconic sci-fi franchise.Clarkson is best known for her work on Dexter, Bates Motel, Orange is the New Black, Jessica Jones, and Defenders.The newer set of Star Trek films has grossed over $1 billion at the box office beginning with 2009's Star Trek, followed by Star Tre...
More>>
Star Trek: Discovery Premier Date Delayed
1/18/2017 3:08 PM EDT
Star Trek: Discovery has been delayed yet again according to a statement released by CBS.  The statement reads: "Production on 'Star Trek: Discovery' begins next week. We love the cast, the scripts and are excited about the world the producers have created.  This is an ambitious project; we will be flexible on a launch date if it's best for the show.  We've said from the beginning it's more import...
More>>
Captain's Log Stardate 94477.81, 50 Years of Star Trek
11/16/2016 4:24 PM EDT
50 Years of Star Trek is available for Purchase on Both DVD and Digital HDAs I sit in my chair watching the 50 Years of Star Trek DVD (just released everywhere), which was originally aired on the History Channel, I find myself pondering why… or should I say how could anyone try to sum up the Star Trek universe in 1 hour and 24 mins. Seriously! 50 years of STAR TREK!? The original series had 80 epi...
More>>
Anton Yelchin's Character Won't Be Re-Cast in Future Star Trek F...
7/20/2016 12:01 PM EDT
J.J. Abrams, producer for the "Star Trek" franchise, said that he won't be re-casting Anton Yelchin's Pavel Chekov character in future films.Abrams said, "I would say there's no replacing him. There's no recasting. I can't possibly imagine that, and I think Anton deserves better."Yelchin died on June 19th in a freak accident outside his home. When asked if they would include the death of Chekov's ...
More>>
Fourth Star Trek Film Announced with Hemsworth Returning
7/18/2016 3:45 PM EDT
Paramount Pictures, Skydance and Bad Robot have announced that there will be a fourth "Star Trek" film.  Chris Pine and the rest of the cast will return, as well as Chris Hemsworth as George Kirk.  The following is the press release:HOLLYWOOD, CA (July 18, 2016) - Paramount Pictures, Skydance and Bad Robot today announced that the crew of the U.S.S. Enterprise will return to the big screen for ano...
More>>
Idris Elba In Talks to Play Villain in Star Trek 3
3/25/2015 1:06 PM EDT
Idris Elba is said to be in talks to star as the villain in "Star Trek 3".  There aren't any details available as to what his character may be, but speculation points to a possible major Klingon presence in this film. The film will once again star Chris Pine, Zachary Quinto, Simon Pegg, Karl Urban, Zoe Saldana and Anton Yelchin. Justin Lin will be directing, and J.J. Abrams will be producing.Produ...
More>>
Leonard Nimoy Passes Away at Age 83
2/27/2015 12:43 PM EDT
Leonard Nimoy, best known for his character on Star Trek as Spock, has passed away today. He was 83.Susan Bay Nimoy, his wife, confirmed the news this morning and said that the cause of death was end-stage chronic obstructive pulmonary disease.Nimoy's career spanned over 50 years, with Spock being his most notable character.  His other interests included poetry, photography and music. Nimoy is sur...
More>>
Could We See Shatner and Nimoy Cameos in Upcoming Star Trek?
9/23/2014 3:01 PM EDT
Roberto Orci, the co-writer for the two recent "Star Trek" films, reportedly would like to have William Shatner and Leonard Nimoy reprise their roles as Captain Kirk and Mr. Spock in the upcoming third installment. Orci will be directing this time around.  There is little known about the plot, except that it will be set during the latter part of the Enterprise crew's five year journey.  If Orci ge...
More>>
Star Trek Into Darkness Theatrical Review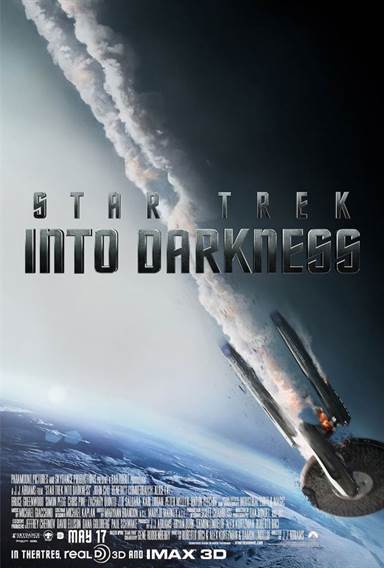 Picking up where he left off with the fine release of his first attempt at bringing back the Star Trek franchise, J.J. Abrams hits pay dirt again with Star Trek Into Darkness. The exciting new chapter tantalizes the mind with amazing CGI and special effects while presenting an adventure that's reminiscent of earlier challenges for the Enterprise. It's a powerhouse film fit for a long run.

This chapter in the journey of The USS Enterprise starts off with a thrilling chase of Captain Kirk (Chris Pine) and Bones (Karl Urban) in the jungles by natives on a fledgling planet that's about to get a blast from an erupting volcano. The natives see the two men as invaders to their land and chase them into the sea. However, the Enterprise emerges from the depths of their ocean and frightens the natives starting a new chapter in their lives and a reprimand for Captain Kirk.

It's not long however until a mysterious adversary, Kahn (Benedict Cumberbatch) enters the picture looking to take down the Starship Council. Hell bent on causing devastation he sets up a devious plan to destroy Starfleet and put Kirk and his crew into an early grave. But, Kirk and Spock (Zachary Quinto) are no pushovers and set up a plan of their own that will challenge the crew's bravery to their limits.

The film starts off running (literally) and never stops with exciting action, intriguing story and an amazing amount of CGI and special effects. J.J. Abrams creates a lot of thrills with his high flying spacecraft, cataclysmic black holes, collapsing buildings, exploding star ships, attacking gunships and laser guns. His creativity is over the top with Star Trek Into Darkness pitting Captain Kirk against Spock and in some cases the whole crew. His actors are up to the challenge and this makes his film enjoyable to watch with the fun crew of the USS Enterprise, invincible Kirk, overly intelligent Spock, hardheaded Bones, stubborn Scotty (Simon Pegg), dependable Sulu (John Cho), daring Chekov (Anton Yelchin) and multilingual Uruha (Zoe Saldana) being the center of his attraction.

Abram's antagonist Kahn who's a bright but very evil android from the past, played extremely well by Benedict Cumberbatch, puts the suspense and havoc into his space adventure. Playing the cold and calculating revenge seeking adversary extremely well, his character becomes a handful for both Kirk and Spock. He's best however in the fight scenes where he and Pine have to beat each other to a pulp using some very good choreography.

The whole cast lead by a terrific performance by Chris Pine does a great job in bringing this episode of Star Trek to life. Pine even duplicates some of the swagger and ego of Captain Kirk equal to his predecessor William Shatner who made the character famous. Leonard Nimoy shows up in the film as old Spock with some advice as he did in Star Trek (2009). He's always fun to watch and enjoy on the screen especially when he comes face to face with young Spock now played by Zachary Quinto. Quinto keeps all the nuances of Nimoy depicting the legendary Spock with his questioning expressions and know-it-all answers.

The only downside I find in Star Trek Into Darkness exists in the area of production. Although it may not affect your experience with the showing, having been on film crews I'm surprised by the number of camera flares (glares of light that go across the screen much like you would see if you took a flash photo of yourself in a mirror) that became very distracting. The flares are very prominent and even more enhanced in 3D. If this happens to be J.J. Abrams way of being creative (one of my fellow critics' comment) which seems hard to believe, he should have toned it down as there are scenes were you can barely see the action. I'm hoping that my screening of the film was an anomaly due to a bad film print where the flashes were missed in editing.

Star Trek Into Darkness has been rated PG-13 by the MPAA for intense sequences of sci-fi action and violence. The film is best seen in 3D with a lot coming at you and amazing depth of field that enhances outer space. Be cautious when bringing immature children to see the film as some of the violence and language may be inappropriate. The film is also available at theaters in 2D and IMAX formats.

FINAL ANALYSIS: A fast paced action film with a lot of excitement. (A-)

-- John Delia
Read More Star Trek Into Darkness Reviews
For more reviews please visit our film/television review section.
In Summer 2013, pioneering director J.J. Abrams will deliver an explosive action thriller that takes...
SPONSORED LINKS