John Cho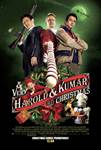 A Very Harold & Kumar Christmas (2011)
Six years after their last adventure, stoner pals Harold (John Cho) and Kumar (Kal Penn) have grown apart and found new friends. As each is busy making holiday preparations, a mysterious package mistakenly...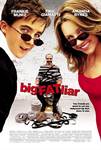 Big Fat Liar (2002)
Get ready for big FAT laughs! Featuring Hollywood's hottest teen stars, Frankie Muniz (Malcolm in the Middle) and Nickelodeon's Amanda Bynes, Big Fat Liar is the hilarious revenge comedy filled...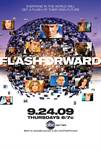 FlashForward (2009)
Chaos reigns in Los Angeles after a mysterious event causes everyone in the world to lose consciousness at exactly the same moment. Was it an act of nature? Something man-made gone wrong, or something...
The Grudge (2020)
After a young mother murders her family in her own house, a detective attempts to investigate the mysterious case, only to discover that the house is cursed by a vengeful ghost. Now targeted by the demonic...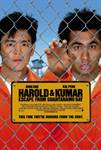 Harold & Kumar Escape from Guantanamo Bay (2008)
HAROLD AND KUMAR ESCAPE FROM GUANTANAMO BAY marks the triumphant return of these two hilarious, slacker anti-heroes. The movie stars John Cho (AMERICAN PIE I & II, AMERICAN DREAMZ) as Harold and Kal...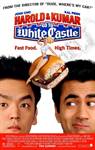 Harold & Kumar Go to White Castle (2004)
Harold & Kumar Go To White Castle takes the buddy comedy genre to mind-altering new "&;highs"&;. Straitlaced, by-the-book Harold (Cho) and his roommate, the rebellious Kumar (Penn),...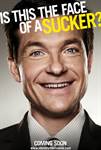 Identity Thief (2013)
Horrible Bosses' Jason Bateman and Bridesmaids' Melissa McCarthy lead the cast of Identity Thief, an all-star comedy in which a regular guy is forced to extreme measures to clear his name....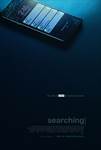 Searching (2018)
After David Kim (John Cho)'s 16-year-old daughter goes missing, a local investigation is opened and a detective is assigned to the case. But 37 hours later and without a single lead, David decides...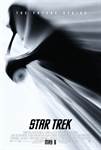 Star Trek (2009)
The greatest adventure of all time begins with "Star Trek," the incredible story of a young crew's maiden voyage onboard the most advanced starship ever created: the U.S.S. Enterprise. On...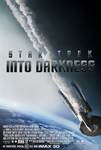 Star Trek Into Darkness (2013)
In Summer 2013, pioneering director J.J. Abrams will deliver an explosive action thriller that takes Star Trek Into Darkness. When the crew of the Enterprise is called back home, they find an unstoppable...