Search Results For Benjamin Bratt
Cloudy with a Chance of Meatballs 2 (2013)
Cloudy with a Chance of Meatballs 2 picks up where Sony Pictures Animation's hit comedy left off. Inventor Flint Lockwood's genius is finally being recognized as he's invited by his idol Chester V to...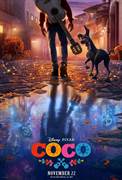 Coco (2017)
Despite his family's baffling generations-old ban on music, Miguel (voice of newcomer Anthony Gonzalez) dreams of becoming an accomplished musician like his idol, Ernesto de la Cruz (voice of Benjamin...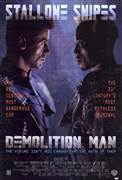 Demolition Man (1993)
Frozen in 1996, Phoenix, a convicted killer is "thawed" out for parole well into the 21st century. Revived into a crime-free society, Phoenix resumes his murderous rampage, and no one can stop him....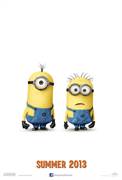 Despicable Me 2 (2013)
Universal Pictures and Illumination Entertainment's worldwide blockbuster, Despicable Me, delighted audiences around the globe in 2010, grossing more than $540 million and becoming the 10th-biggest...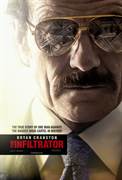 The Infiltrator (2016)
Based on a true story, Federal agent ROBERT "BOB" MAZUR (Bryan Cranston) goes deep undercover to infiltrate Pablo Escobar's drug trafficking scene plaguing the nation in 1986 by...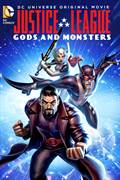 Justice League: Gods and Monsters (2015)
From animation legend Bruce Timm, comes an all-new original movie. A seemingly familiar Metropolis skyline, though upon closer inspection this is not the same city. Journey to an alternate universe...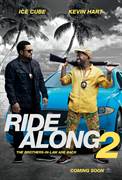 Ride Along 2 (2016)
Kevin Hart and Ice Cube lead the returning lineup of Ride Along 2, the sequel to the blockbuster action-comedy that gave us the year's most popular comedy duo. Joining Hart and Cube for the next...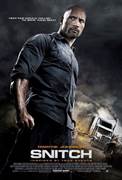 Snitch (2013)
In the fast-paced action thriller SNITCH, Dwayne Johnson stars as a father whose teenage son is wrongly accused of a drug distribution crime and is looking at a mandatory minimum prison sentence of 10...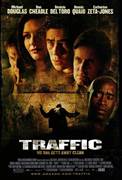 Traffic (2001)
It's the high-stakes, high-risk world of the drug trade as seen through a well-blended mix of interrelated stories: a Mexican policeman (Benicio Del Toro) finds himself and his partner caught in...