Bill Finger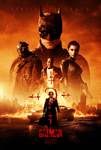 The Batman (2022)
Batman ventures into Gotham City's underworld when a sadistic killer leaves behind a trail of cryptic clues. As the evidence begins to lead closer to home and the scale of the perpetrator's plans become...
Batman: The Animated Series (1992)
When the two shots rang out, Bruce Wayne's life changed forever. He pledged himself to justice and he held that oath for years. The acclaimed, Emmy-winning TV series redefined this complex man as an...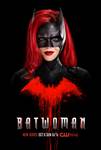 Batwoman (2019)
Kate Kane (Ruby Rose) never planned to be Gotham's new vigilante. Three years after Batman mysteriously disappeared, Gotham is a city in despair. Without the Caped Crusader, the Gotham City Police Department...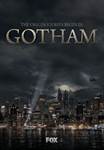 Gotham (2014)
Before there was Batman, there was Gotham City. Everyone knows the name of Commissioner Gordon, but what of his rise from rookie detective to Police Commissioner? What did it take to navigate the layers...