Billy Connolly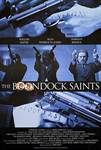 The Boondock Saints (2000)
When a series of mysterious murders occur in Boston, the police begin to suspect that the deaths are vigilante killings perpetrated by twins Connor (Sean Patrick Flannery, To Live and Die) and Murphy (Norman...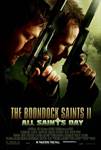 The Boondock Saints II: All Saints Day (2009)
The Boondock Saints II: All Saints Day is the highly-anticipated sequel to indie cult classic, The Boondock Saints. The film is the continuation of writer & director Troy Duffy's tough, stylized...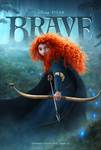 Brave (2012)
Since ancient times, stories of epic battles and mystical legends have been passed through the generations across the rugged and mysterious Highlands of Scotland. In "Brave," a new tale joins the lore...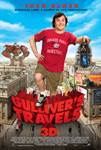 Gulliver's Travels (2010)
A bigscreen adaptation of "Gulliver's Travels," with Jack Black taking on the title role of Lemuel Gulliver, a free-spirited travel writer who, on an assignment to the Bermuda Triangle, suddenly...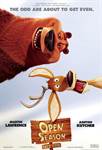 Open Season (2006)
A grizzly bear named Boog (Martin Lawrence), domesticated by a park ranger, Beth, helps deer friend Elliot (Ashton Kutcher) escape from the mullet-sporting hunter, Shaw. When the animals escape to the...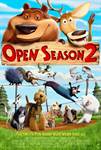 Open Season 2 (2009)
Boog and Elliot are back for more crazy adventures. After falling head over hooves in love with Giselle, Elliot's road to the altar takes a slight detour when Mr. Weenie is kidnapped by a group of...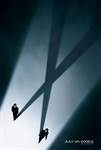 X-Files: I Want to Believe (2008)
It is a stand-alone story in the tradition of some of the show's most acclaimed and beloved episodes, and takes the complicated relationship between Fox Mulder (David Duchovny) and Dana Scully (Gillian...