Bruce McGill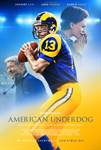 American Underdog (2021)
American Underdog tells the inspirational true story of Kurt Warner (Zachary Levi), who went from a stockboy at a grocery store to a two-time NFL MVP, Super Bowl champion, and Hall of Fame quarterback....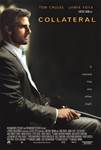 Collateral (2004)
Max (Jamie Foxx) is a cab driver who hopes to someday open his own limo company; one night behind the wheel begins promisingly when he picks up Annie (Jada Pinkett Smith), an attorney working with the...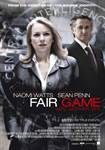 Fair Game (2010)
A suspense-filled glimpse into the dark corridors of political power, FAIR GAME is a riveting action-thriller based on the autobiography of real-life undercover CIA operative VALERIE PLAME (Naomi Watts),...
The Last Boy Scout (1991)
Emmy and Golden Globe-winner Bruce Willis ("16 Blocks," "Sin City") and Emmy-nominee Damon Wayans (TV's "My Wife and Kids," TV's "In Living Color") team up as an ex-secret service agent and a former pro-football...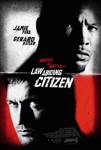 Law Abiding Citizen (2009)
Clyde Shelton (Gerard Butler) is an upstanding family man whose wife and daughter are brutally murdered during a home invasion. When the killers are caught, Nick Rice (Jamie Foxx), a hotshot young Philadelphia...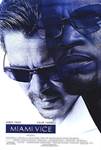 Miami Vice (2006)
Ricardo Tubbs (Jamie Foxx) is urbane and dead smart. He lives with Bronx-born Intel analyst Trudy (Naomie Harris), as they work undercover transporting drug loads into South Florida to identify a group...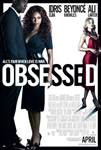 Obsessed (2009)
Derek Charles (Idris Elba), a successful asset manager who has just received a huge promotion, is blissfully happy in his career and in his marriage to the beautiful Sharon (Beyoncé Knowles). But...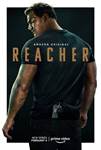 Reacher (2022)
Starring Alan Ritchson and based on the novels by Lee Child, Reacher follows Jack Reacher, a veteran military police investigator who has just recently entered civilian life. Reacher is a drifter, carrying...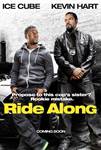 Ride Along (2014)
For the past two years, high-school security guard Ben has been trying to show decorated APD detective James that he's more than just a video-game junkie who's unworthy of James' sister, Angela....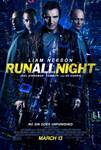 Run All Night (2015)
From Warner Bros. Pictures comes the action thriller "Run All Night," starring Oscar nominee Liam Neeson ("Schindler's List," "Non-Stop"), Joel Kinnaman ("The...