Search Results For Catherine Zeta-Jones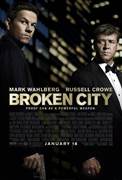 Broken City (2013)
In a broken city rife with injustice, ex-cop Billy Taggart (Mark Wahlberg) seeks redemption--and revenge--after being double-crossed and then framed by its most powerful figure, the mayor (Russell...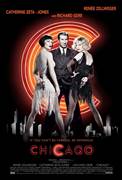 Chicago (2003)
At a time when crimes of passion result in celebrity headlines, nightclub sensation Velma Kelly (ZetaJones) and spotlight-seeking Roxie Hart (Zellweger) both find themselves sharing space on Chicago's...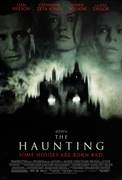 The Haunting (1999)
In the 1860's, industrialist Hugh Crain financed the construction of Hill House, a beautiful but forbidding mansion where Crain hoped to house a wife and children. However, Crain died an unexplained...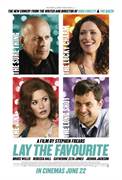 Lay The Favorite (2012)
Beth Raymer (Hall) leaves behind her life as a stripper in Florida and heads to Las Vegas to realize her dream: being a cocktail waitress in a glitzy casino. But, when her career goals don't pan out...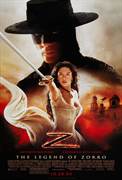 The Legend of Zorro (2005)
The original caped crusader is back! Antonio Banderas and Academy Award®-winner Catherine Zeta-Jones (2002, Best Supporting Actress, Chicago) return for more swashbuckling action, adventure and...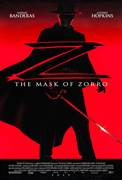 The Mask of Zorro (1998)
When a power-crazed despot schemes to buy California from Mexico, it takes two Zorros--the legendary Don Diego de la Vega (Anthony Hopkins) and his chosen successor Alejandro Murrieta (Antonio...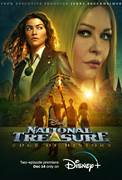 National Treasure: Edge of History (2022)
Jess Valenzuela's life is turned upside down when an enigmatic stranger gives her a clue to a centuries-old treasure that might be connected to her long-dead father. Jess has a knack for solving...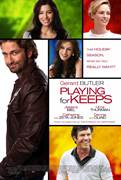 Playing For Keeps (2012)
Gerard Butler, Jessica Biel, Uma Thurman, Catherine Zeta-Jones and Dennis Quaid star in "Playing For Keeps," a romantic comedy about a charming, down-on-his luck former soccer star...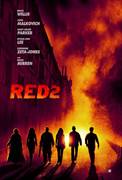 Red 2 (2013)
In RED 2, the high-octane action-comedy sequel to the worldwide sleeper hit, retired black-ops CIA agent Frank Moses reunites his unlikely team of elite operatives for a global quest to track down a...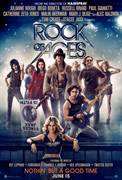 Rock of Ages (2012)
"Rock of Ages" tells the story of small town girl Sherrie and city boy Drew, who meet on the Sunset Strip while pursuing their Hollywood dreams. Their rock 'n' roll romance is told...