Clint
The 15:17 to Paris (2018)
In the early evening of August 21, 2015, the world watched in stunned silence as the media reported a thwarted terrorist attack on Thalys train #9364 bound for Paris—an attempt prevented by three...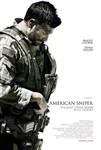 American Sniper (2015)
U.S. Navy SEAL Chris Kyle is sent to Iraq with only one mission to protect his brothers-in-arms. His pinpoint accuracy saves countless lives on the battlefield and, as stories of his courageous exploits...
Backdraft (1991)
High action story of Chicago firemen has some of the most stupendous incendiary special effects ever filmed. But then there's that plot, B-movie hokum about a mystery arsonist torching strategic parts...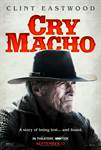 Cry Macho (2021)
From Warner Bros. Pictures comes director/producer Clint Eastwood's uplifting and poignant drama "Cry Macho." The film stars Eastwood as Mike Milo, a one-time rodeo star and washed-up horse breeder who,...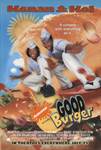 Good Burger (1997)
Kenan Thompson and Kel Mitchell, stars of the popular Nickelodeon series All That, confront the ogre of faceless corporate tyranny and have fun doing it in this comedy for young people. Ed (Mitchell) is...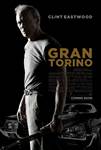 Gran Torino (2008)
Walt Kowalski is a widower, grumpy, tough-minded, borderline-hateful, unhappy old man who can't get along with either his kids or his neighbors, a Korean War veteran whose prize possession is a 1973...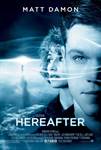 Hereafter (2010)
Hereafter tells the story of three people who are touched by death in different ways. George (Matt Damon) is a blue-collar American who has a special connection to the afterlife. On the other side of the...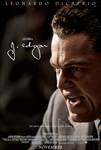 J. Edgar (2011)
J. Edgar explores the public and private life of one of the most powerful, controversial and enigmatic figures of the 20th century. As the face of law enforcement in America for almost fifty years, J....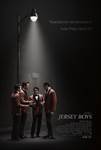 Jersey Boys (2014)
From director Clint Eastwood comes the big-screen version of the Tony Award-winning musical "Jersey Boys." The film tells the story of four young men from the wrong side of the tracks in New...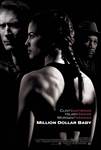 Million Dollar Baby (2004)
Frankie Dunn (Clint Eastwood) has trained and managed some incredible fighters during a lifetime spent in the ring. The most important lesson he teaches his boxers is the one that rules his life: above...