D.W. Harper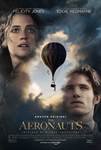 The Aeronauts (2019)
In 1862, daredevil balloon pilot Amelia Wren (Felicity Jones) teams up with pioneering meteorologist James Glaisher (Eddie Redmayne) to advance human knowledge of the weather and fly higher than anyone...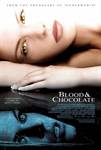 Blood and Chocolate (2007)
With the Five on her tail, a young beautiful werewolf named Vivian (Bruckner) seeks peace in the arms of Aiden (Dancy) while escaping the never-ending infatuation Gabriel (Martinez) has on her. But when...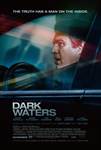 Dark Waters (2019)
Inspired by a shocking true story, a tenacious attorney (Ruffalo) uncovers a dark secret that connects a growing number of unexplained deaths due to one of the world's largest corporations. In the process,...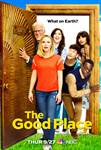 The Good Place (2016)
The show follows Eleanor Shellstrop, an ordinary woman who enters the afterlife, and thanks to some kind of error, is sent to the Good Place instead of the Bad Place, which is definitely where she belongs....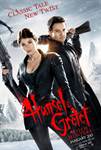 Hansel & Gretel: Witch Hunters (2013)
Catching up with Hansel (Renner) and Gretel (Arterton), fifteen years after the traumatic incident involving a gingerbread house, the siblings have grown into vengeful bounty hunters dedicated to exterminating...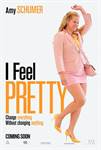 I Feel Pretty (2018)
An ordinary woman who struggles with feelings of insecurity and inadequacy on a daily basis wakes from a fall believing she is suddenly the most beautiful and capable woman on the planet. With this newfound...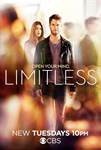 Limitless (2015)
Inspired by the movie, LIMITLESS is a visually creative action thriller about a man who discovers a mysterious drug that allows him to access 100% of his brain and ends up using his new abilities for the...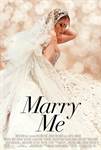 Marry Me (2022)
Packed with original songs by Jennifer Lopez and global Latin music star Maluma, Marry Me arrives next Valentine's Day with Lopez starring as musical superstar Kat Valdez and Owen Wilson as Charlie Gilbert,...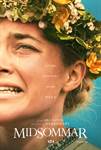 Midsommar (2019)
THIS SUMMER, LET THE FESTIVITIES BEGIN. From writer/director Ari Aster (Hereditary) and starring Florence Pugh, Jack Reynor, William Jackson Harper, and Will Poulter. MIDSOMMAR — In Theaters July...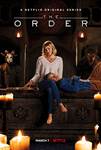 The Order (2019)
Out to avenge his mother's death, a college student pledges a secret order and lands in a war between werewolves and practitioners of dark magic.