Search Results For David Spade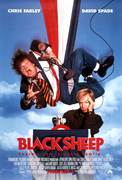 Black Sheep (1996)
Meet Mike Donnelly (Chris Farley). He's one lovable, hilarious accident waiting to happen. Dedicated to helping his big brother Al (Tim Matheson) win the race for Washington State governor, he turns...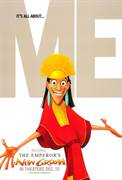 The Emperor's New Groove (2000)
Hilarious comedy rules in Disney's The Emperor's New Groove! There's something for everyone in this hip, funny movie with its dynamo cast, distinctive style, and great music -- featuring the Academy...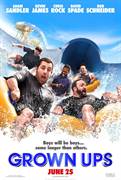 Grown Ups (2010)
Comedy superstars Adam Sandler, Chris Rock, Rob Schneider, David Spade and Kevin James team up for a story of five high school pals reuniting after 30 years. Gathering at a July 4th celebration, the...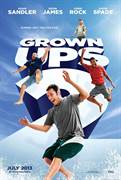 Grown Ups 2 (2013)
The all-star comedy cast from Grown Ups returns (with some exciting new additions) for more summertime laughs. Lenny (Adam Sandler) has relocated his family back to the small town where he and his...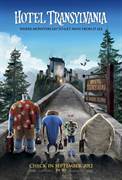 Hotel Transylvania (2012)
Welcome to the Hotel Transylvania, Dracula's (Adam Sandler) lavish five-stake resort, where monsters and their families can live it up, free to be the monsters they are without humans to bother them....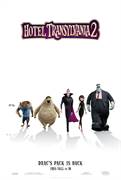 Hotel Transylvania 2 (2015)
Genndy Tartakovsky's Hotel Transylvania 2 from Sony Pictures Animation, Drac's pack is back for an all-new monster comedy adventure! Everything seems to be changing for the better at Hotel...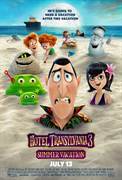 Hotel Transylvania 3: Summer Vacation (2018)
In Sony Pictures Animation's Hotel Transylvania 3: Summer Vacation, join our favorite monster family as they embark on a vacation on a luxury monster cruise ship so Drac can take a summer vacation...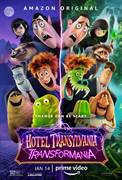 Hotel Transylvania: Transformania (2022)
Drac and the Pack are back, like you've never seen them before in Hotel Transylvania: Transformania. Reunite with your favorite monsters for an all-new adventure that presents Drac (Brian Hull) with...