Diego Boneta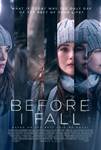 Before I Fall (2017)
What if you had only one day to change absolutely everything? Samantha Kingston has everything: the perfect friends, the perfect guy, and a seemingly perfect future. Then, everything changes. After one...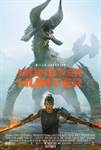 Monster Hunter (2020)
Behind our world, there is another: a world of dangerous and powerful monsters that rule their domain with deadly ferocity. When an unexpected sandstorm transports Captain Artemis (Milla Jovovich) and...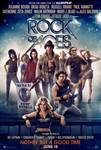 Rock of Ages (2012)
"Rock of Ages" tells the story of small town girl Sherrie and city boy Drew, who meet on the Sunset Strip while pursuing their Hollywood dreams. Their rock 'n' roll romance is told through...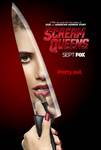 Scream Queens (2015)
The girls of Kappa House are dying for new pledges. SCREAM QUEENS is a new killer comedy-horror series from Ryan Murphy, Brad Falchuk and Ian Brennan, the Emmy- and Golden Globe Award-winning executive...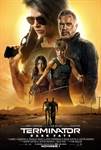 Terminator: Dark Fate (2019)
More than two decades have passed since Sarah Connor prevented Judgment Day, changed the future, and re-wrote the fate of the human race. Dani Ramos (Natalia Reyes) is living a simple life in Mexico City...