Ed O'Ross
13 Reasons Why (2017)
The late Hannah Baker explains why she committed suicide to her high school peers through a collection of cassette tapes she left behind.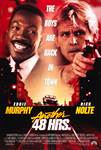 Another 48 Hrs. (1990)
Here they go again. Only faster. And tougher. Reggie Hammond (Eddie Murphy) and Jack Cates (Nick Nolte) return in the smash sequel that's "better than the first!" (Pat Collins, WWOR-TV). How much better?...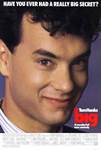 Big (1988)
At a carnival, young Josh Baskin (Tom Hanks) wishes he was big – only to awake the next morning and discover he is! With the help of his friend Billy, Josh lands a job at a toy company but the more...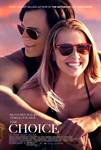 The Choice (2016)
When feisty medical student Gabby Holland moves in next door to perennial ladies' man Travis Shaw, they embark on a surprising romantic journey neither imagined possible. Travis has always believed...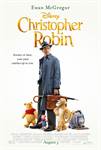 Christopher Robin (2018)
Disney's "Christopher Robin" is directed by Marc Forster from a screenplay by Alex Ross Perry and Allison Schroeder and a story by Perry based on characters created by A.A. Milne. The...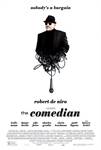 The Comedian (2017)
An aging comic icon, Jackie (Robert De Niro), has seen better days. Despite his efforts to reinvent himself and his comic genius, the audience only wants to know him as the former television character...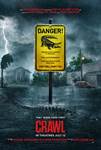 Crawl (2019)
When a massive hurricane hits her Florida hometown, Haley (Kaya Scodelario) ignores evacuation orders to search for her missing father (Barry Pepper). Finding him gravely injured in the crawl space of...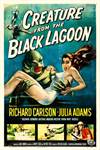 Creature From The Black Lagoon (1954)
Remnants of a mysterious animal have come to light in a remote jungle, and a group of scientists intends to determine if the find is an anomaly or evidence of an undiscovered beast. To accomplish their...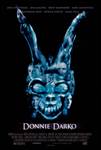 Donnie Darko (2001)
Some may think that Donnie Darko is a typical maladjusted teenager. Actually, Donnie is borderline delusional, beset by visions of a monstrous rabbit, which is trying to keep him under its sinister influence....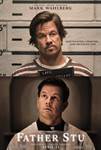 Father Stu (2022)
Based on a true story, Father Stu is an unflinchingly honest, funny, and ultimately uplifting drama about a lost soul who finds his purpose in a most unexpected place. When an injury ends his amateur boxing...