Search Results For Helena Bonham Carter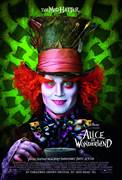 Alice In Wonderland (2010)
From Walt Disney Pictures and visionary director Tim Burton comes an epic 3D fantasy adventure ALICE IN WONDERLAND, a magical and imaginative twist on some of the most beloved stories of all time....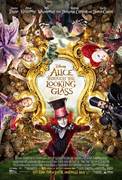 Alice Through the Looking Glass (2016)
In Disney's "Alice Through the Looking Glass," an all-new spectacular adventure featuring the unforgettable characters from Lewis Carroll's beloved stories, Alice returns to...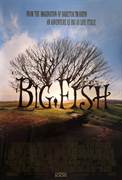 Big Fish (2004)
Throughout his life Edward Bloom (Ewan McGregor) has always been a man of big appetites, enormous passions and tall tales. In his later years, portrayed by five-time Best Actor Oscar nominee Albert...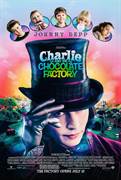 Charlie and the Chocolate Factory (2005)
Fantasy Adventure. Acclaimed director Tim Burton brings his vividly imaginative style to the beloved Roald Dahl classic Charlie and the Chocolate Factory, about eccentric chocolatier Willy Wonka...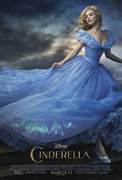 Cinderella (2015)
The story of "Cinderella" follows the fortunes of young Ella whose merchant father remarries following the tragic death of her mother. Keen to support her loving father, Ella welcomes her new...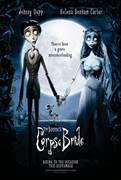 Corpse Bride (2005)
Corpse Bride carries on in the dark, romantic tradition of Tim Burton's classic films Edward Scissorhands and The Nightmare Before Christmas. Set in a 19th century European village, this...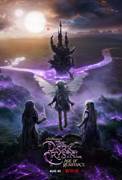 The Dark Crystal: Age of Resistance (2019)
Based on The Dark Crystal, Jim Henson's groundbreaking 1982 feature film, The Dark Crystal: Age of Resistance tells a new story, set many years before the events of the movie, and...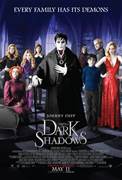 Dark Shadows (2012)
In 18th-century Maine, Barnabas Collins (Johnny Depp) presides over the town of Collinsport. A rich and powerful playboy, Barnabas seals his own doom when he breaks the heart of a witch named...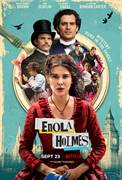 Enola Holmes (2020)
England, 1884 – a world on the brink of change. On the morning of her 16th birthday, Enola Holmes (Millie Bobby Brown) wakes to find that her mother (Helena Bonham Carter) has disappeared, leaving...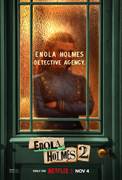 Enola Holmes 2 (2022)
Now a detective-for-hire like her infamous brother, Enola Holmes takes on her first official case to find a missing girl, as the sparks of a dangerous conspiracy ignite a mystery that requires the...