James Franco
11.22.63 (2016)
Hulu Original series 11.22.63 is a thriller in which high school English teacher Jake Epping (James Franco) travels back in time to prevent the assassination of President John F. Kennedy — but his mission...
127 Hours (2010)
127 Hours is the true story of mountain climber Aron Ralston's (James Franco) remarkable adventure to save himself after a fallen boulder crashes on his arm and traps him in an isolated canyon in Utah....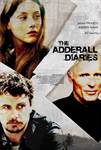 The Adderall Diaries (2016)
James Franco plays Stephen Elliot, a once-successful novelist paralyzed by writer's block and an escalating Adderall dependency, who becomes obsessed with a high-profile murder case as a way to escape...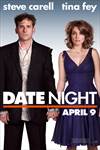 Date Night (2010)
Steve Carell and Tina Fey are set to play a married couple in "Date Night." The story follows a couple who find their routine date night becomes much more than just dinner and a movie. Wahlberg plays a...
The Disaster Artist (2017)
The real life story of writer/director Tommy Wiseau, the man behind what is often referred to as "The Citizen Kane of Bad Movies," The Room, is brought to life, chronicling the odd film's...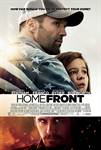 Homefront (2013)
A widowed ex-DEA agent retires to a small town for the sake of his 10-year-old daughter. The only problem is he picked the wrong town.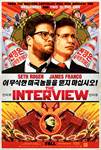 The Interview (2014)
In the action-comedy The Interview, Dave Skylark (James Franco) and his producer Aaron Rapoport (Seth Rogen) run the popular celebrity tabloid TV show "Skylark Tonight." When they discover...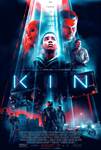 Kin (2018)
KIN, a pulse-pounding crime thriller with a sci-fi twist, is the story of an unexpected hero destined for greatness. Chased by a vengeful criminal (James Franco), the feds and a gang of otherworldly soldiers,​...
Lovelace (2013)
In 1972—before the internet, before the porn explosion—Deep Throat was a phenomenon: the first scripted pornographic theatrical feature film, featuring a story, some jokes, and an unknown and unlikely...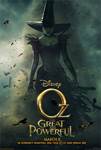 Oz: The Great and Powerful (2013)
Disney's fantastical adventure "Oz The Great and Powerful," directed by Sam Raimi, imagines the origins of L. Frank Baum's beloved character, the Wizard of Oz. When Oscar Diggs (James Franco), a small-time...