Lovelace (2013)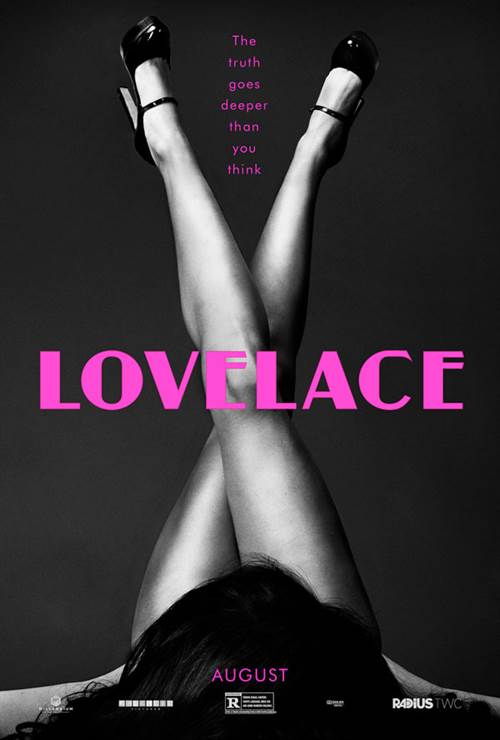 | | |
| --- | --- |
| Director: | |
| Writers: | |
| Cast: | |
| Released: | Friday, August 9, 2013 |
| Length: | 93 minutes |
| Studio: | Radius TWC |
| Genre: | Drama |
| Rating: | Under 17 requires accompanying parent or adult guardian. |
Lovelace Synopsis
In 1972—before the internet, before the porn explosion—Deep Throat was a phenomenon: the first scripted pornographic theatrical feature film, featuring a story, some jokes, and an unknown and unlikely star, Linda Lovelace. Escaping a strict religious family, Linda discovered freedom and the high-life when she fell for and married charismatic hustler Chuck Traynor. As Linda Lovelace she became an international sensation—less centerfold fantasy than a charming girl-next-door with an impressive capacity for fellatio. Fully inhabiting her new identity, Linda became an enthusiastic spokesperson for sexual freedom and uninhibited hedonism. Six years later she presented another, utterly contradictory, narrative to the world—and herself as the survivor of a far darker story.

Purchase DVD/Blu-ray/4K UHD physical copy of Lovelace today at Amazon.com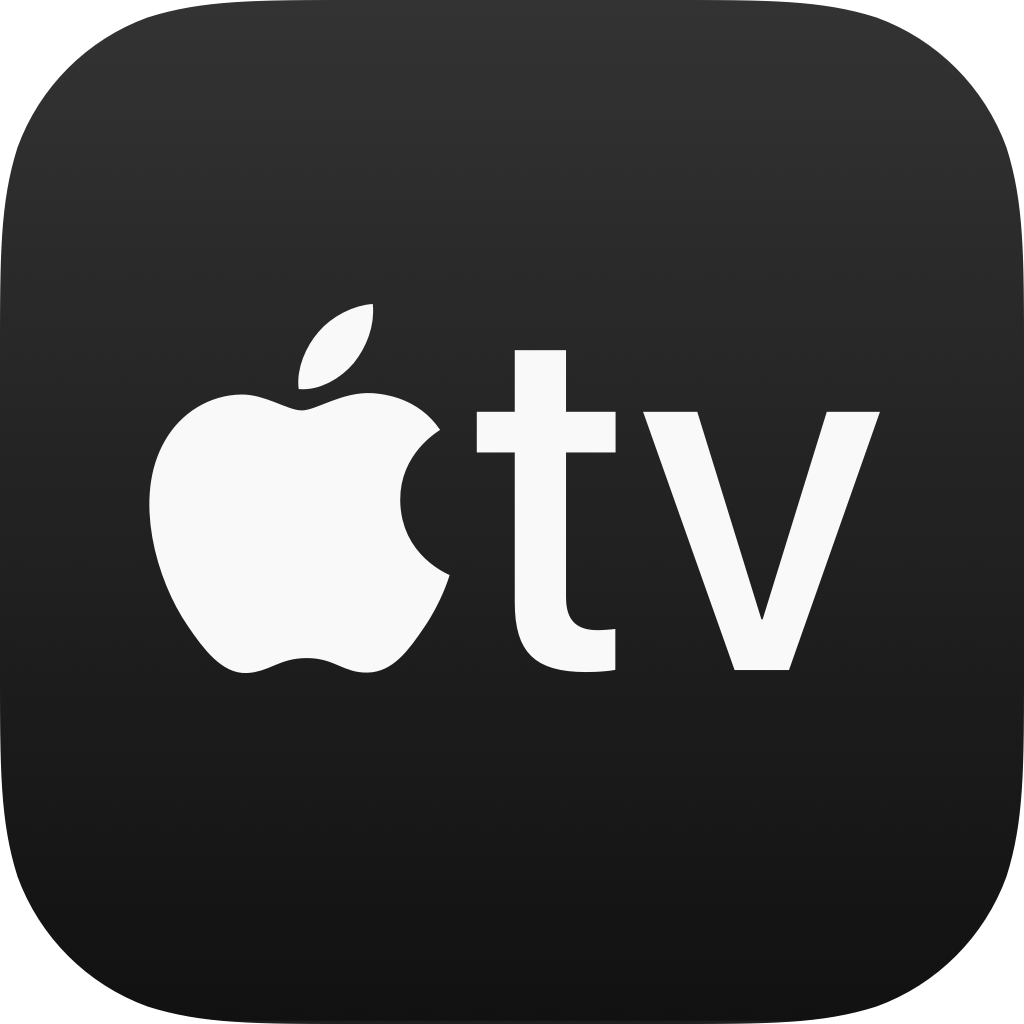 Stream Lovelace in Digital HD/4K from the AppleTV store.
Lovelace images are © Radius TWC. All Rights Reserved.
Lovelace DVD Review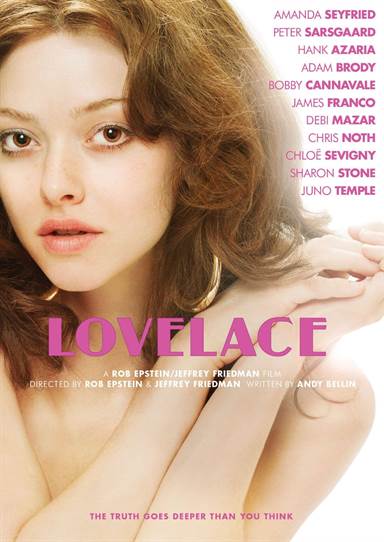 There seem to be a couple widely known "truths" about the pornographic industry, one of which is probably verifiable if one were to dig into the numbers, the other a little harder to quantify but nevertheless hard to dismiss. The first is that porn is the industry that truly drives home video commerce, not the mainstream hits on the digital shelves of Amazon.com. Second, it's that the performers don't exactly live the life of glamour, don't necessarily have fun on the set, don't aspire to be known for removing their clothes, and far more often than not come from, or are in some way forced into, abusive relationships and challenges that extend well beyond the screen and promiscuity for public consumption. It's mostly the latter that's the subject of
Lovelace
, a dramatized biopic of the once-famous porn actress whose star rose when she performed in an adult film called
Deep Throat
that, if this movie is to be believed, is considered the
Gone with the Wind
of the pornography industry. The film follows a fairly typical cadence that captures the highlights of the rise to stardom and the personal fall from grace. Structurally, it's hardly novel and dramatically, it's not particularly noteworthy. However, it's rather well done and offers a fascinating glimpse into a forbidden world of sensationalized sexuality and the darkness that brews beyond the immediate carnal pleasures that play out on the screen.
Linda Boreman (Amanda Seyfried) is a rather shy teenage Floridian, a recent transplant via New York. She lives with two loving but rather strict and conservative parents, John (Robert Patrick) and Dorothy (Sharon Stone). In many ways she has followed in their footsteps but has strayed from the good girl path in the past, and it was a part of her old life that prompted the family to move south. Linda's more open-minded friend Patsy (Juno Temple) one day provocatively dances at a roller skating rink. Linda shyly follows suit. Outside, they're greeted by a man named Chuck (Peter Sarsgaard) who sees in them -- and Linda in particular -- a future in entertainment. Linda and Chuck begin a romantic relationship. The sex is so good that Chuck films one of their sessions and presents it to a couple of friends in the pornography business. They, too, are impressed, and Linda is hired on to star in their new adult film, Deep Throat. She finds instant success and worldwide stardom, but her life begins to unravel behind the harsh spotlight of fame.

Lovelace doesn't break any new ground. Certainly it embraces a rather fascinating subject that's one part taboo and another part human interest story, but the combination never fully breaks free from a staleness, a sense that the material, beyond the pornographic premise, has been done countless times before. That said, it's rather good at what it does, stale dramatic content or not. The film expertly morphs into a tragic tale of how life and feelings and one's future mean little or nothing in a business that's about exploitation and, really, nothing more. Several scenes demonstrate. A battered Linda is approached by two police officers who, upon recognizing her, retreat from the scene but not before asking for an autograph. She's forced to take a polygraph test to validate her story of abuse and troubled life because, after all, how could a celebrity of her stature live like anything but a goddess? The film closes by stating that Deep Throat grossed some absurd amount of money over the years, well into the nine digits. Linda saw almost none of that. The film does do well in portraying her as a victim rather than a true star, as a prop rather than a human being, a battering ram and a money maker rather than a loved and emotionally supported spouse. It does so without using the pornography as a crutch but rather as a backdrop for the depiction of a life damaged by an industry that's glamorous and alluring on the surface but anything but when the cameras stop rolling, the clothes are returned to the body, and real life outside of the fantasy demands more than woman wants to give.

One of the most fascinating elements in the film arises from the relationship between Linda and her parents. As often seems the case in these sorts of tales, the parents are traditional people, protective of their daughter, and disapproving of a lifestyle that's not reflective of their own. As the story develops and their greater role in Linda's crumbling life comes into focus, the film evokes a very real sense of regret and sorrow as they begin to understand how they both pushed her away but also prevented her from escaping the world in which she's forced to live and the lifestyle she's forced to endure. Robert Patrick and Sharon Stone deliver dynamic, emotionally draining performances defined by that evolution from beginning to end. It's as much their journey of sorrow as it is Linda's, and that added layer certainly helps define the movie and cast a wider dramatic net that reinforces rather than hinders the rest of the experience. The cast, on the whole, is superb. Amanda Seyfried seems to understand the character and the turmoil that follows her, developing from a shy, inexperienced, and sheltered girl into a worldwide pornographic sensation and, from there, into a troubled soul with a story few believe or, at least, want to believe for fear of breaking the fantasy illusion. Peter Sarsgaard is excellent as Linda's love interest, a man whose path largely follows Linda's but that takes a drastically different route to the bottom.
My copy of Lovelace was a standard definition DVD with a transfer that's quite gritty but pleasant in a throwback sort of way. It's fairly well defined, though it's a bit naturally soft and not revealing of the sort of pinpoint details other modern transfers provide. Lovelace features a big, well-defined DTS-HD Master Audio 5.1 lossless soundtrack. Unlike the video, which enjoys a throwback feel, the track is anything but era-modest. Instead, it's quite generous and enthusiastic. The film begins with a rather jubilant musical presence, a lively, enveloping sensation that plays clearly and with a wide, natural stage presence that's made more complete with a balanced surround support element.
Lovelace contains only one supplement. Behind 'Lovelace' which features cast and crew recalling the true life story of Linda Lovelace, its depiction in the film, and how it makes for compelling drama. The piece also examines the performances on both sides of the camera, the score, blending elements of Documentary filmmaking into the picture, and more.
Lovelace doesn't chart new territory or break much, if at all, from the classic biopic formula, but it does at least capture the very human element behind celebrity -- celebrity, in this case, by pornography -- quite well. As it explores the "rise and fall" of its protagonist, it does well to make its other characters more than cliché or a means to a dramatic end. Nevertheless, it all feels very much like a number of other movies, making it a rather difficult film to judge, to juggle the lack of novelty with the things the film does well. Ultimately, however, Lovelace proves itself a capable film and one that should be approachable by those familiar with the story and by those going in more or less blind to the true life beyond the stage name.
Read More Lovelace Reviews
For more reviews please visit our film/television review section.
In 1972—before the internet, before the porn explosion—Deep Throat was a phenomenon: the first scripted pornographic theatrical feature film, featurin...
SPONSORED LINKS