John Krasinski
13 Hours: The Secret Soldiers of Benghazi (2016)
From director Michael Bay, "13 Hours: The Secret Soldiers of Benghazi" is the gripping true story of six elite ex-military operators assigned to protect the CIA who fought back against overwhelming odds...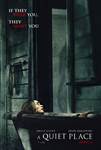 A Quiet Place (2018)
In the modern horror thriller A QUIET PLACE, a family of four must navigate their lives in silence after mysterious creatures that hunt by sound threaten their survival. If they hear you, they hunt you.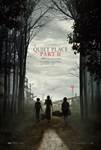 A Quiet Place Part II (2021)
Following the deadly events at home, the Abbott family (Emily Blunt, Millicent Simmonds, Noah Jupe) must now face the terrors of the outside world as they continue their fight for survival in silence....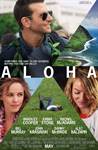 Aloha (2015)
In Aloha, a celebrated military contractor (Bradley Cooper) returns to the site of his greatest career triumphs – the US Space program in Honolulu, Hawaii – and reconnects with a long-ago love...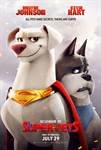 DC League of Super-Pets (2022)
In "DC League of Super-Pets," Krypto the Super-Dog and Superman are inseparable best friends, sharing the same superpowers and fighting crime in Metropolis side by side. When Superman and the rest of the...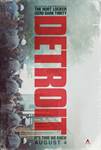 Detroit (2017)
From Kathryn Bigelow, the award-winning director of The Hurt Locker and Zero Dark Thirty, comes the gripping story of one of the most terrifying secrets in American history. John Boyega (Star Wars: The...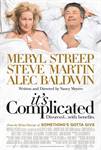 It's Complicated (2009)
Jane (Streep) is the mother of three grown kids, owns a thriving Santa Barbara bakery/restaurant and has—after a decade of divorce—an amicable relationship with her ex-husband, attorney Jake...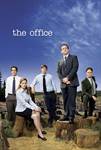 The Office (2005)
Steve Carell (The 40-Year-Old Virgin) stars in this sitcom based on Ricky Gervais and Stephen Merchant's award-winning comedy. Told through the lenses of a documentary film crew, The Office exposes the...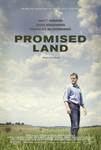 Promised Land (2013)
Corporate sales partners Steve Butler (Matt Damon) and Sue Thomason (Frances McDormand) arrive in a small town to secure drilling rights for a natural-gas company. They believe that the economic decline...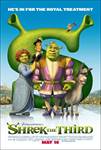 Shrek The Third (2007)
When Shrek married Fiona, the last thing he had in mind was becoming the next King. But when Shrek's father-in-law, King Harold, suddenly croaks, that is exactly what he faces. Unless Shrek (with the help...