John Madden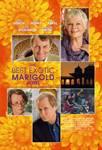 The Best Exotic Marigold Hotel (2012)
A group of British retirees (Judi Dench, Maggie Smith, Bill Nighy) decide to "outsource" their retirement to exotic -- and less expensive -- India. Lured by advertisements for the newly restored Marigold...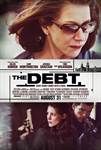 The Debt (2011)
Helen Mirren and Sam Worthington star in "The Debt," the powerful story of Rachel Singer, a former Mossad agent who endeavored to capture and bring to trial a notorious Nazi war criminal—the...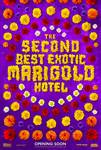 The Second Best Exotic Marigold Hotel (2015)
THE SECOND BEST EXOTIC MARIGOLD HOTEL is the expansionist dream of Sonny (Dev Patel), and it's making more claims on his time than he has available, considering his imminent marriage to the love of...