Search Results For Joss Whedon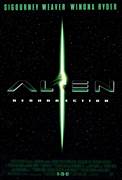 Alien Resurrection (1997)
The future. An old enemy. The perfect predator. Defeated but not destroyed. If only her killer instinct could be reconfigured, reformed ... resurrected.The nefarious experiments begin. An unholy...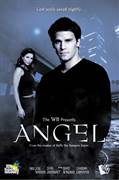 Angel (1999)
A centuries-old vampire cursed with a conscience, Angel (Boreanaz) left the small California town of Sunnydale and the only woman he ever loved to take up residence in the City of Angels. Between the...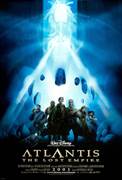 Atlantis: The Lost Empire (2001)
From the creative team who brought you The Lion King and Beauty and the Beast comes an exciting quest of adventure and discovery. Join the expedition and search below the sea for one of the greatest...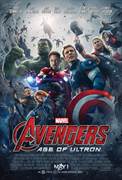 Avengers: Age of Ultron (2015)
Marvel Studios presents Avengers: Age of Ultron, the epic follow-up to the biggest Super Hero movie of all time. When Tony Stark tries to jumpstart a dormant peacekeeping program, things go awry and...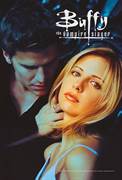 Buffy The Vampire Slayer (1997)
Buffy Summers, (Sarah Michelle Gellar), seems like a typical teenager dealing with the run-of-the-mill adolescent frustrations ... except she's also a vampire slayer, preordained to slay the evil in...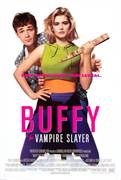 Buffy The Vampire Slayer - The Movie (1992)
Blonde, bouncy Buffy (Kristy Swanson) is your typical high school cheerleader-- her goal is to "marry Christian Slater and die" and nothing gets in her way when it's time to shop. But all that changes...
The Cabin In The Woods (2012)
Five friends go to a remote cabin in the woods. Bad things happen. If you think you know this story, think again. From fan favorites Joss Whedon and Drew Goddard comes THE CABIN IN THE WOODS, a mind...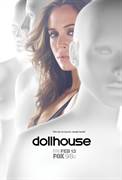 Dollhouse (2009)
Joss Whedon, creator of groundbreaking cult favorites "Buffy the Vampire Slayer" and "Firefly," returns to television and reunites with fellow "Buffy" alumna Eliza Dushku...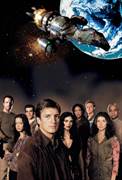 Firefly (2002)
Five hundred years in the future, a renegade crew aboard a small, mobile, spacecraft tries to survive as they travel the unknown parts of the galaxy and evade warring factions as well as authority...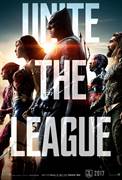 Justice League (2017)
Fueled by his restored faith in humanity and inspired by Superman's selfless act, Bruce Wayne enlists the help of his newfound ally, Diana Prince, to face an even greater enemy. Together, Batman and...