Avengers: Age of Ultron (2015)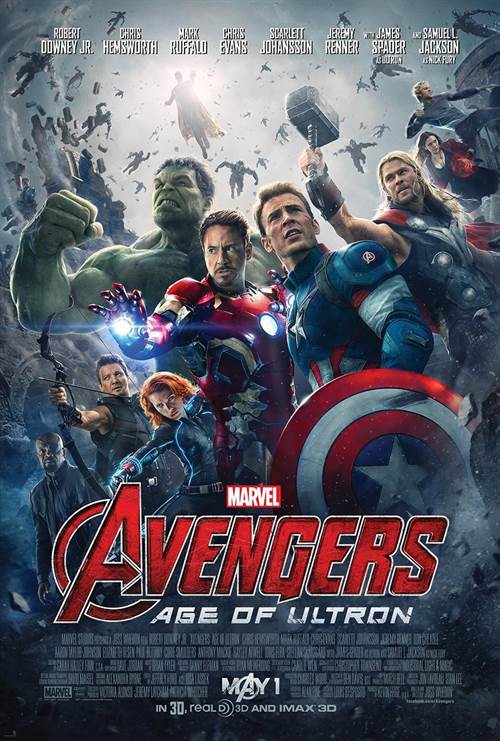 Share this:
| | |
| --- | --- |
| Director: | |
| Writers: | |
| Cast: | |
| Released: | Friday, May 1, 2015 |
| Length: | 141 minutes |
| Studio: | Walt Disney Pictures |
| Genre: | Sci-Fi/Fantasy, Action/Adventure |
| Rating: | Some material may be inappropriate for children under 13. |
This film contains a scene during or after the credits.
Synopsis
Marvel Studios presents Avengers: Age of Ultron, the epic follow-up to the biggest Super Hero movie of all time. When Tony Stark tries to jumpstart a dormant peacekeeping program, things go awry and Earth's Mightiest Heroes, including Iron Man, Captain America, Thor, The Incredible Hulk, Black Widow and Hawkeye, are put to the ultimate test as the fate of the planet hangs in the balance. As the villainous Ultron emerges, it is up to The Avengers to stop him from enacting his terrible plans, and soon uneasy alliances and unexpected action pave the way for an epic and unique global adventure.

Marvel's Avengers: Age of Ultron stars Robert Downey Jr., who returns as Iron Man, along with Chris Evans as Captain America, Chris Hemsworth as Thor and Mark Ruffalo as The Hulk. Together with Scarlett Johansson as Black Widow and Jeremy Renner as Hawkeye, and with the additional support of Samuel L. Jackson as Nick Fury and Cobie Smulders as Agent Maria Hill, the team must reassemble to defeat James Spader as Ultron, a terrifying technological villain hell-bent on human extinction. Along the way, they confront two mysterious and powerful newcomers, Wanda Maximoff, played by Elizabeth Olsen, and Pietro Maximoff, played by Aaron Taylor-Johnson, and meet an old friend in a new form when Paul Bettany becomes Vision.

Purchase DVD/Blu-ray/4K UHD physical copy of Avengers: Age of Ultron today at Amazon.com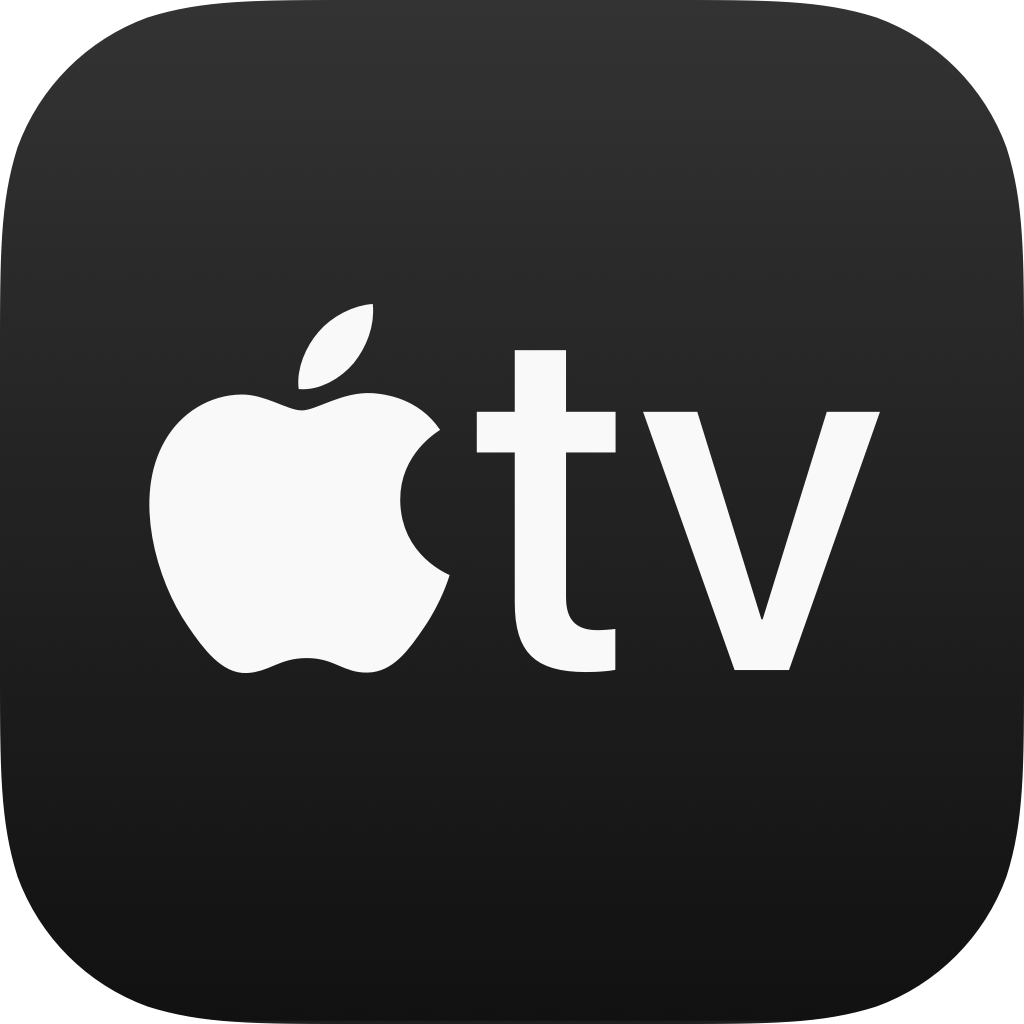 Download Avengers: Age of Ultron in Digital HD/4K from the iTunes store.
Listen to the Avengers: Age of Ultron soundtrack on Apple Music.
Avengers: Age of Ultron images are © Walt Disney Pictures. All Rights Reserved.
Avengers: Age of Ultron Set for Big U.S. Opening Weekend Earnings
4/24/2015 4:49 PM EDT
The highly anticipated film, Avengers: Age of Ultron, was released this week in the international markets and is already breaking records with its box office earnings.The film opened on Wednesday as #1 in 11 foreign markets, including France and Italy, earning $9.5 million on its first day.  On Thursday, it opened in United Kingdom, Germany and South Korea. So far, it has earned approximately $44....
More>>
Chris Evans and Jeremy Renner Apologize for Offensive Comments
4/23/2015 4:17 PM EDT
Chris Evans and Jeremy Renner caused some controversy during a recent press interview for Avengers when they referred to the character Black Widow as a whore and a slut.The duo were doing an interview with a UK website when they were asked about Black Widow's multiple romances throughout the Marvel Universe, and Renner answered, sarcastically,  "She's a slut."  Evans chimed in, with laughter, sayi...
More>>
Could the Face of the Avengers Team Be Changing?
8/29/2014 4:57 PM EDT
There are now reports that the upcoming "Avengers" Film, "The Avengers: Age Of Ultron", will be the last time we see the current ensemble of characters. Apparently, after this film, Captain America will be assembling a brand new team.  But, there is much speculation on exactly who. Some say one possibility id Black Panther, who is the source of the Vibranium sought after by Ultron.  Other names be...
More>>
Joss Whedon Discusses Ultron in Upcoming Avengers Film
8/22/2013 2:57 PM EDT
Joss Whedon recently discussed the character Ultron, who will be making an appearance in the upcoming "Avengers" sequel.  He said that in the film, the character will be more grounded , and have less power."As a character, I love him because he's so pissed off. I knew right away what I wanted to do with him. He's always trying to destroy the Avengers, goddamn it, he's got a bee in his bonnet. He's...
More>>
Tom Hiddleston Confirms Loki Will Not Be In Avengers: Age of Ultron
8/7/2013 8:43 AM EDT
Tom Hiddleston has confirmed that his character Loki will not be appearing in the second Avengers movie, The Avengers: Age of Ultron, but fans of Loki need not worry.  They'll be able to catch him in Thor: The Dark World, followup to 2011's Thor.Commenting on his omission from the new Avengers film, the English-born actor explained, "I don't think there's anything else Loki could contribute to The...
More>>
Robert Downey Jr Will Continue in Avengers Films
6/20/2013 2:42 PM EDT
Marvel has announced that Robert Downey, Jr. has signed on to do two more "Avengers" films.   "Avengers 2" will begin production in March of 2014, with a release date of May 2015.  The third "Avengers" film doesn't have a release date yet.   Downey was in tough negotiations with Marvel, but have apparently made it through; however, no word on what other actors have successfully negotiated their ro...
More>>
Joss Whedon Says He Wouldn't Do Avengers Without Robert Downey Jr.
6/7/2013 3:18 PM EDT
Joss Whedon, who is out and about doing promos for  "Much Ado About Nothing", commented about the "Avengers" franchise, saying he couldn't do it without Robert Downey Jr."He is Iron Man. He is Iron Man in the way that Sean Connery was James Bond. I have no intention of making 'Avengers 2' without him, nor do I think I'll be called upon to do that", said Whedon. "I don't think it's in my interest, ...
More>>
Could Ms. Marvel Be In The Avengers Sequel?
10/10/2012 3:50 PM EDT
A possible new recruit for the second Avengers movie may be "Ms. Marvel". She is a super hero that was a former employee of the United States Air Force with super powers that make her resistant to toxins and poisons as well as a body that is virtually invulnerable and indestructible.Reports in the UK's Daily Mail claim that director Joss Whedon may be looking at either Ruth Wilson (The Lone Ranger...
More>>
Joss Whedon Given the Greenlight for S.H.I.E.L.D. Series on ABC
8/29/2012 9:32 AM EDT
ABC has given the greenlight for a pilot for S.H.I.E.L.D, a live-action series that will be created by Joss Whedon, Marvel TV and ABC Studios. The show is based on the organization from the Marvel comic book universe most recently portrayed in "The Avengers". S.H.I.E.L.D stands for Strategic Hazard Intervention Espionage Logistics Directorate or Strategic Homeland Intervention, Enforcement and Log...
More>>
Avengers: Age of Ultron Theatrical Review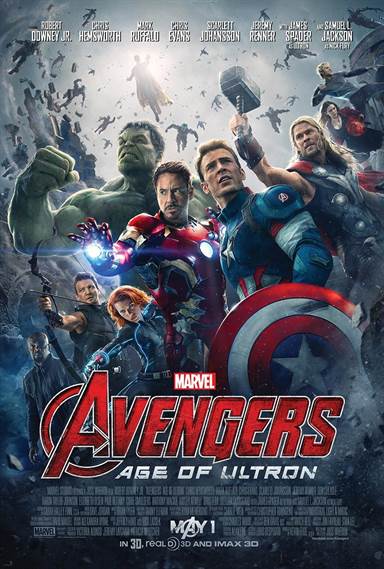 Marvel's Avengers: The Age of Ultron
, the film with the biggest "hype meter" in the
Movie Hype App
, kicks off the 2015 Summer film season this Friday in North America.
If the story is unknown to you, it's pretty simple. "Earth's Mightiest Heroes" assemble to defend the world from utter destruction. This time around, that destruction is caused by an Artificial Intelligence named Ultron, who was created with good intentions by Tony Stark (Robert Downey, Jr) and Bruce Banner (Mark Ruffalo).
All of the original characters from the Marvel Cinematic Universe that you know and love are back. The actors have become so synonymous with their roles it is hard to image that these are actors and not actually the characters they play. The addition of Quicksilver (Aaron Taylor-Johnson; Godzilla, Kick-Ass) and The Scarlet Witch (Elizabeth Olsen; Godzilla, Oldboy) was a nice touch and their characters fit perfectly into the film. However, the actor that overpowers everyone with every scene he is in is James Spader (Less Than Zero, Stargate) as the voice of Ultron. His melodic voice delivers all his dialog with perfection. Through him the animated Ultron truly came to life as a true threat to the Avengers. I can honestly not image a more perfect person to flesh out this role.
Unfortunately, the overuse of CGI in this film certainly takes you out of this alternate reality. While The Hulk looked amazing in the 2008 Incredible Hulk stand-alone film, and at least tolerable in the original Avengers film, this time around they made him look like a cartoon character placed over film stock. In addition to that, many of the fight scenes now look like there was no attempt to use any live action, but let the computer artists render the main characters on the screen. Maybe the Marvel division needs to talk to J.J. Abrams and his decision to go back to tangible action and props on the new Star Wars film.
After letting director Joss Whedon (Buffy The Vampire Slayer, Firefly) have creative freedom with the original Avengers film, it appears the executives are calling all the shots here. The film is a mess and it doesn't know if it wants to take itself seriously with the nightmare dreamscapes created by the Scarlett Witch (Elizabeth Olsen), or be a cheesy comic book movie with generic shots of the Avengers posing before they go into battle. There has been a lot of press lately about directors walking off the sets of Marvel films over creative differences, and with Joss retiring from the Marvel Cinematic Universe of films, it appears to be just more cannon fodder to support this theory.
There were some humorous moments that really made the film more enjoyable and, as mentioned earlier, some very cheesy moments that made the audience want to groan. The action sequences were what you would expect from Marvel but the dialogue left much to be desired at times. Even with it's flaws, though, Avengers is still good entertainment.
This film is essentially critic proof; however, I believe Marvel fans might want the studio to finally take stock and possibly figure out that Marvel worked a lot better when it was the director making the decisions for the creative path of the film, and not executives wondering which power tie looks best at a meetings. B
Read More Avengers: Age of Ultron Reviews
For more reviews please visit our film/television review section.
Marvel Studios presents Avengers: Age of Ultron, the epic follow-up to the biggest Super Hero movie...
Director Joss Whedon had to fight with the studio to keep the farm house scene in the final cut.
SPONSORED LINKS