Jeremy Renner

28 Weeks Later (2007)
Six months have passed since the virus wiped out London. British citizens are now returning to District One as part of an American military project to re-populate and re-start the city. But the infection still lives among carriers who show no outward...


American Hustle (2013)
A fictional film set in the alluring world of one of the most stunning scandals to rock the States, American Hustle tells the story of brilliant con man Irving Rosenfeld (Christian Bale), who along with his equally cunning and seductive British partn...


Arrival (2016)
When mysterious spacecraft touch down across the globe, an elite team - lead by expert linguist Louise Banks (Amy Adams) - are brought together to investigate. As mankind teeters on the verge of global war, Banks and the team race against time for an...


Avengers: Age of Ultron (2015)
Marvel Studios presents Avengers: Age of Ultron, the epic follow-up to the biggest Super Hero movie of all time. When Tony Stark tries to jumpstart a dormant peacekeeping program, things go awry and Earth's Mightiest Heroes, including Iron Man,...


Avengers: Endgame (2019)
The fourth installment in the Avengers saga is the culmination of 22 interconnected Marvel films and the climax of an epic journey. The world's greatest heroes will finally understand just how fragile our reality is—and the sacrifices tha...


Avengers: Infinity War (2018)
Iron Man, Thor, the Hulk and the rest of the Avengers unite to battle their most powerful enemy yet -- the evil Thanos. On a mission to collect all six Infinity Stones, Thanos plans to use the artifacts to inflict his twisted will on reality. The fat...


The Bourne Legacy (2012)
In The Bourne Legacy, writer/director Tony GIlroy expands the Bourne universe created by Robert Ludlum with an original story that introduces us to a new hero (Jeremy Renner) whose life-or-death stakes have been triggered by the events of the first t...


Hansel & Gretel: Witch Hunters (2013)
Catching up with Hansel (Renner) and Gretel (Arterton), fifteen years after the traumatic incident involving a gingerbread house, the siblings have grown into vengeful bounty hunters dedicated to exterminating witches. Over the years, the siblings be...


The House (2017)
When Scott and Kate Johansen's daughter gets into the college of her dreams it's cause for celebration. That is, until Scott and Kate (Will Ferrell and Amy Poehler) learn that the scholarship they were counting on didn't come throug...

The Hurt Locker (2009)
When a new sergeant, James, takes over a highly trained bomb disposal team amidst violent conflict, he surprises his two subordinates, Sanborn and Eldridge by recklessly plunging them into a deadly game of urban combat. As the men struggle to control...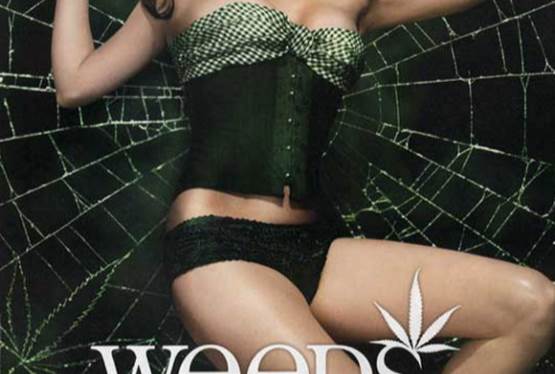 Weeds
WAS: $23.99
NOW: $9.99