The Bourne Legacy (2012)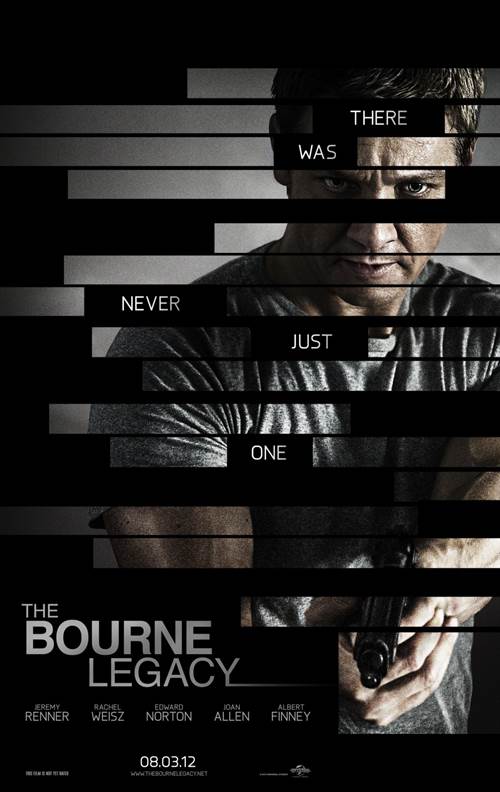 | | |
| --- | --- |
| Director: | |
| Writers: | |
| Cast: | |
| Released: | Friday, August 10, 2012 |
| Length: | 135 minutes |
| Studio: | Universal Pictures |
| Genre: | Action/Adventure |
| Rating: | Some material may be inappropriate for children under 13. |
The Bourne Legacy Synopsis
In The Bourne Legacy, writer/director Tony GIlroy expands the Bourne universe created by Robert Ludlum with an original story that introduces us to a new hero (Jeremy Renner) whose life-or-death stakes have been triggered by the events of the first three films. For The Bourne Legacy, Renner joins fellow series newcomers Rachel Weisz, Edward Norton, Stacy Keach and Oscar Isaac, while franchise veterans Albert Finney, Joan Allen, David Strathairn and Scott Glenn reprise their roles.

Purchase DVD/Blu-ray/4K UHD physical copy of The Bourne Legacy today at Amazon.com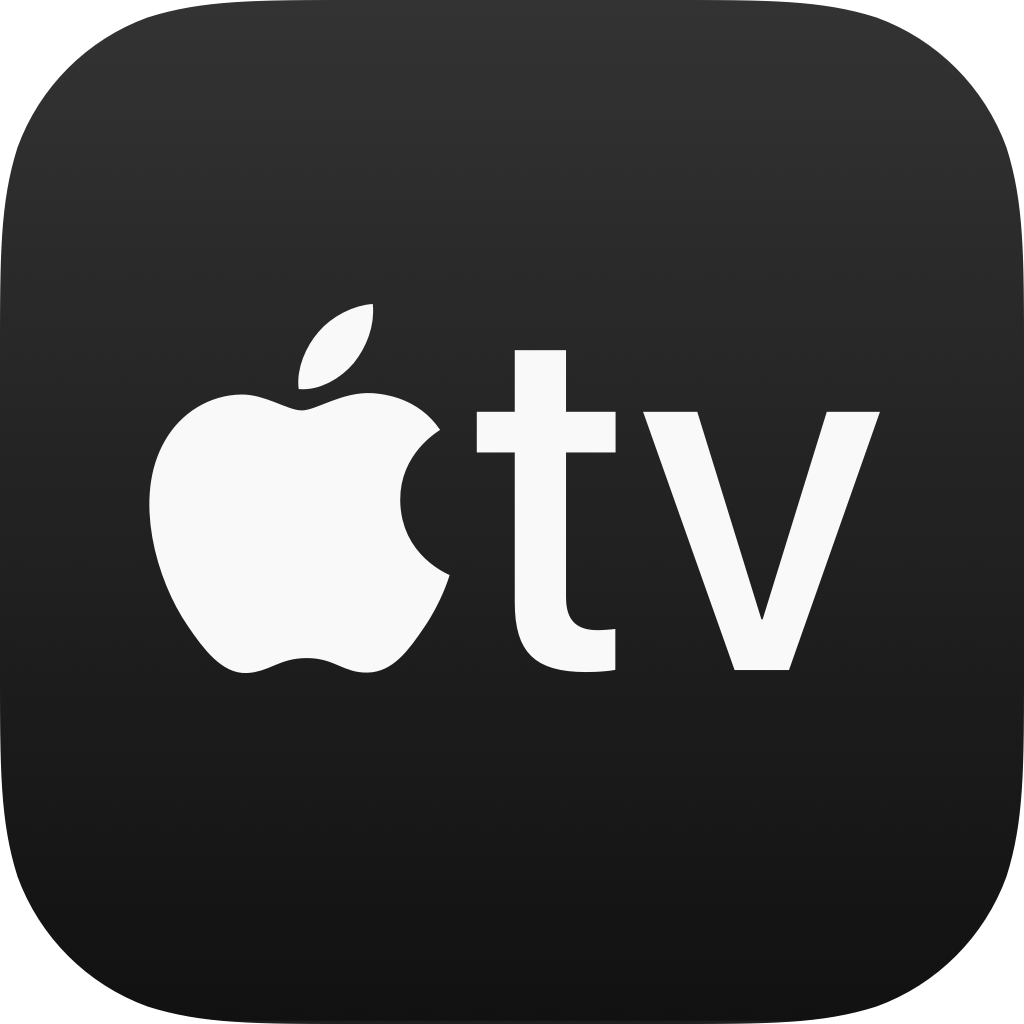 Stream The Bourne Legacy in Digital HD/4K from the AppleTV store.
Listen to the The Bourne Legacy soundtrack on Apple Music.
The Bourne Legacy images are © Universal Pictures. All Rights Reserved.
The Bourne Stuntacular Now Open at Universal Studios Florida
6/30/2020 4:51 PM EST
Universal Studios Florida has announced that The Bourne Stuntacular, the most technologically-advanced stunt show yet, is now open. The brand-new stunt show is inspired by Universal Pictures' blockbuster Bourne film franchise and delivers an all-new, original storyline that takes place within the Bourne universe. Plus, exclusively for The Bourne Stuntacular, Julia Stiles has reprised her role as J...
More>>
New Bourne Stuntacular Coming to Universal Resort
10/15/2019 2:53 PM EST
Today, Universal Orlando resort announced that it will be debuting The Bourne Stuntacular in the Spring of 2020. This new attraction will showcase stunts based on the popular Bourne film franchise.The Bourne Stuntacular will follow the character of Jason Bourne around the globe as sinister characters pursue him. Everything fans have come to expect from the action-packed Bourne film franchise - thr...
More>>
USA Announces Treadstone Heading Straight to Series
8/17/2018 11:24 AM EST
The USA Network has ordered Tim Kring and Universal Cable Productions' Treadstone, a new drama based off Universal's Bourne franchise. The pilot was announced in April but now the production has gone straight to series. The series will be based on Operation Treadstone, the CIA black ops program. The behavioral modification program turns their recruits into super-assassins.Chris McCumber, President...
More>>
Win Complimentary Passes to an Advance Screening of Universal Pi...
7/20/2016 11:39 PM EST
YOU KNOW HIS NAME. Fans have been waiting for JASON BOURNE, the fifth movie in the Bourne franchise, ever since it was announced back in 2013. Now that it is ready to hit theaters on July 29, 2016 Universal Pictures and FlickDirect are pleased to offer South Floridians a chance to win passes to a complimentary screening before it is released nationwide. To enter download the Movie Hype App and "fo...
More>>
Vincent Cassel Cast as Bourne Villain
9/1/2015 4:10 PM EST
Vincent Cassel, who most recently starred in "Child 44", has been cast as the villain in the upcoming Bourne film.  Cassel will be joining Matt Damon, Alicia Vikander and Tommy Lee Jones for the fifth installment of the franchise.The film will, once again, be directed by Paul Greengrass, who will also be co-writing alongside Christopher Rouse.  Producing the film will be Frank Marshall alongside J...
More>>
Matt Damon Discusses Bourne 5
8/28/2015 12:53 PM EST
Matt Damon recently spoke about the upcoming fifth Bourne film, the franchise he will be returning to after being absent for the last installment."Without giving too much of it away, it's Bourne through an austerity-riddled Europe and in a post-Snowden world. It seems like enough has changed, you know? There are all these kinds of arguments about spying and civil liberties and the nature of democr...
More>>
Tommy Lee Jones Joins Bourne Cast
7/28/2015 3:48 PM EST
Another big name has joined the Bourne Franchise. Tommy Lee Jones has signed on to co-star with Matt Damon, Alicia Vikander and Julia Stiles. The plot is still unknown at this time, but rumors are swirling that Jones will be playing a superior officer at the CIA.  Paul Greengrass will return as director as well as co-screenwriter, along with Christopher Rouse.The film is slated for a July 29, 2016...
More>>
Julia Stiles Confirmed for Next Bourne Identity Film
6/19/2015 5:12 PM EST
It has been confirmed that Julia Stiles has been cast in the upcoming installment of The Bourne Identity Series.  Stiles will reprise her role as covert agent Nicky Parsons.Stiles has been in the three previous films as an ally to Jason Bourne. She is the first major character, other than Matt Damon to be confirmed for the film.The screenplay will be written by Paul Greengrass with Christopher Rou...
More>>
Matt Damon Returning to Bourne Franchise?
9/16/2014 2:05 PM EST
It has been reported that Matt Damon will be reprising his role in the upcoming "Jason Bourne" film.  Paul Greengrass is also rumored to be returning to the franchise as director.Damon began The "Bourne" franchise in 2002 and completed his run in 2007.  He, as well as Greengrass, have been adamant about not returning, but it's said that they have been reconsidering as of late, and now are said to ...
More>>
Justin Lin to Take Over Directing for The Bourne Legacy Sequel
11/8/2013 4:53 PM EST
Justin Lin has been chosen to direct the upcoming sequel to Universal's "The Bourne Legacy".  Lin has directed "Fast & Furious" as of late, with much success, turning it into Universal's most valuable franchise. Jeremy Renner is set to reprise his role as Aaron Cross. Frank Marshall and Captivate Entertainment's Ben Smith and Jeffrey Weiner will again produce the film, and Lin also will produce th...
More>>
Bourne 5 In The Works
8/4/2013 10:20 PM EST
With the success of 2012s "Bourne Legacy", Jeremey Renner will be back to reprise his role as Aaron Cross in a new film for the franchise.The previous film starred Renner alongside Edward Norton ad Rachel Weisz.There are rumors that Anthony Peckham has been hired to pen the script for the fifth installment. Peckham's latest writing credits include "Sherlock Holmes" and "Invictus".Producing the fil...
More>>
Bourne Legacy Sequel Confirmed
9/18/2012 3:44 PM EST
Universal has confirmed that they are actively developing a follow up movie to Jeremy Renner's "The Bourne Legacy".NBCUniversal CEO Steve Burke made the announcement at the Bank of America Merrill Lynch 2012 Media, Communications & Technology conference.Also, the announcement was made that Seth MacFarlane's summer hit comedy "Ted" is also going to get a second outing with Burke stating the studio ...
More>>
The Bourne Legacy Theatrical Review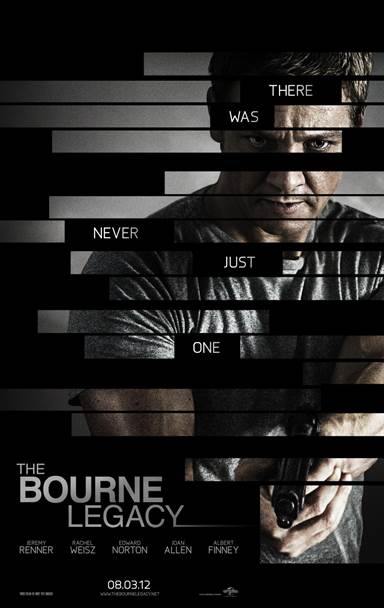 Director Tony Gilroy takes his time spooling out The Bourne Legacy just avoiding the snooze factor in this forth installment of the Bourne series. The film is steeped in a lot of superfluous character build up, long periods of uneventful scenes and an outcome that doesn't deliver. If you are looking for an action thriller from this fourth Bourne you'll have to sit back and be patient.

This edition has little to do with the other three episodes that involve Jason Bourne. The only connection being that CIA's Treadstone operation in which Bourne belongs and another secret agency called Outcome, where we find a different kind of assassin Aaron Cross, are both overseen by the same director.

We are brought into the story during the finale of The Bourne Ultimatum as Jason Bourne has reached New York City out for revenge over Treadstone's plan to delete him from the system. Knowing that Bourne's actions will expose Treadsone's illegal operation, other agencies associated with the secret operation have to close down including Outcome. Ret. Colonel Eric Byer (Edward Norton), the director of a black-line agency that heads up both Treadstone and Outcome makes the decision to kill off the six agents in Outcome thereby erasing it from existence.

For months Outcome's Aaron Cross (Jeremy Renner) has been training as an assassin using experimental drugs to enhance his abilities. Dr. Marta Shearing (Rachel Weisz), a research scientist who's responsible for the development of the drug, is monitoring him. Cross still training in a remote region of the world finds out that he has been targeted for extermination. Now on the run and in a bad position since he needs the program drugs to keep him alive, he starts on a trek to find Dr. Marta Shearing. Without his special meds his body will fail and with time running out things are looking bleak.

Tony Gilroy who wrote all four Bourne films for the screen makes his first attempt at directing this fourth edition. It's a huge mistake because like most screenplay writers who attempt to do this end up drawing out the production, adding a lot of extra information and dragging the story down. Also, Gilroy doesn't really give his audience pertinent sequences to understand what is going on. Instead he assumes his audience has either picked up enough information from previous films (of which there was nothing about Outcome) or has read the press notes like we do.

While Renner does hold his own as the assassin on the run, other key players however are not as stellar. Weak and dry Edward Norton's character doesn't provide the necessary excitement to be the initiator of the violence that follows Cross to the other side of the world. There's no urgency in his voice and doesn't show any pressure being put on him. Other wishy-washy characters include Stacy Keach as ret. Admiral Mark Turso, Byer's chief advisor who doesn't seem to panic considering Treadway's going down and he's just finding out about Outcome.

Now, I was nicely surprised by the performance of Rachel Weisz as the medical scientist who reluctantly comes to the aid of Cross. The chase scenes are action filled with some fine stunts that feature Rachel's athletic ability while keeping her character involved in the mayhem.

Also on the positive side The Bourne Legacy does have some very exciting chase scenes performed all around Manila, Philippines. The staging, stunts and cinematography are extremely good giving some much-needed thrills to the long periods of suspense and unnecessary build up. While Renner does most of his own stunt work, Weisz provides some of her own in a thrilling motorcycle race through traffic against a very determined antagonist. It's fun to watch and a thankful change of pace.

The Bourne Legacy has been rated PG-13 for violence and intense action sequences. I don't often recommend seeing the television ads showing the trailer, but in this case it's a good thing because the information given will help you to understand the story in this sequel.

FINAL ANALYSIS: A film that needs shorter to be better, but still entertains. (C )

-- John Delia
For more reviews please visit our film/television review section.
SPONSORED LINKS