Avengers: Infinity War (2018)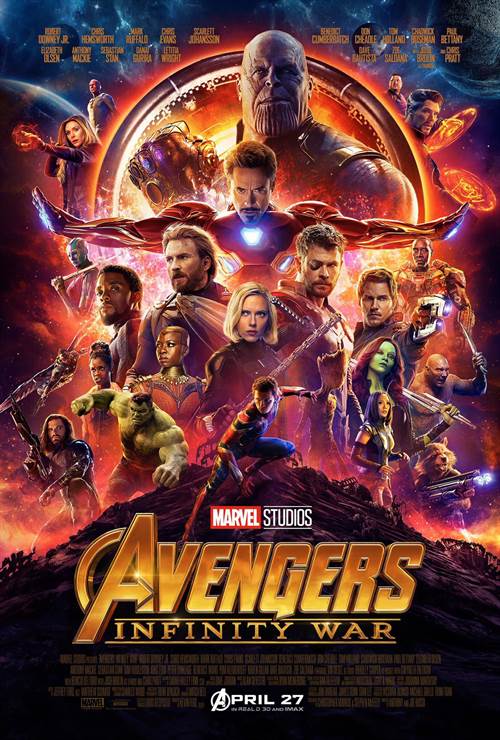 | | |
| --- | --- |
| Director: | |
| Writers: | |
| Cast: | |
| Released: | Friday, April 27, 2018 |
| Length: | 156 minutes |
| Studio: | Walt Disney Pictures |
| Genre: | Sci-Fi/Fantasy, Action/Adventure |
| Rating: | Some material may be inappropriate for children under 13. |
Synopsis
Iron Man, Thor, the Hulk and the rest of the Avengers unite to battle their most powerful enemy yet -- the evil Thanos. On a mission to collect all six Infinity Stones, Thanos plans to use the artifacts to inflict his twisted will on reality. The fate of the planet and existence itself has never been more uncertain as everything the Avengers have fought for has led up to this moment.

Purchase DVD/Blu-ray/4K UHD physical copy of Avengers: Infinity War today at Amazon.com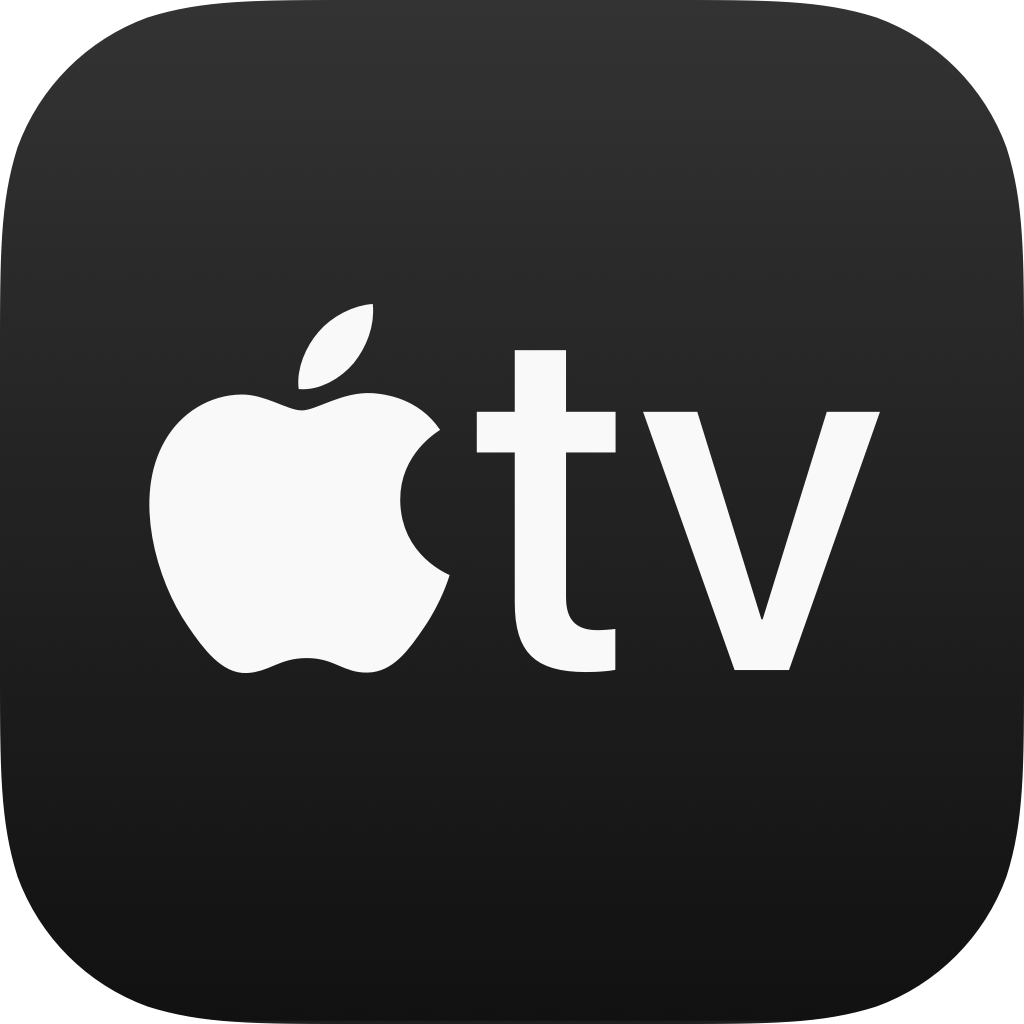 Download Avengers: Infinity War in Digital HD/4K from the iTunes store.
Avengers: Infinity War images are © Walt Disney Pictures. All Rights Reserved.
Avengers: Endgame Highest Grossing Film of All Time
7/21/2019 4:31 PM EST
It's official. Marvel's Avengers: Endgame is now the highest-grossing film of all time. The film has now reached $2.79 billion, just beating out "Avatar"'s $2.789 billion. This amount, however, doesn't take inflation into account. Kevin Feige spoke about the imminent breaking of the record last night at Comic-Con, saying, "You have to shout-out to Mr. James Cameron, who held that title for a long ...
More>>
We Love You 3000 Tour Announced to Commemorate Avengers:Endgame ...
7/15/2019 4:45 PM EST
Marvel Studios is celebrating the in-home release of "Avengers: Endgame" with the "We Love You 3000" Tour. This tour will serve as a thank-you to fans who have made this franchise so successful over the years. This event will take place in nine different cities - beginning in San Diego at Comic-Con International on July 20. Special guests from the Marvel Studios and Universe will be greeting guest...
More>>
Marvel Studios To Return to Comic-Con's Hall H
6/19/2019 12:36 PM EST
After a notable absence last year at Comic-Con, Marvel will once again be appearing at Hall H. There's no word on exactly what Marvel will be promoting but there are some projects that they have in the works that are likely to be spoken about.Upcoming Marvel films include "Black Widow" (2020), "The Eternals" (2020), "Shang-Chi" (2021), "Black Panther 2" (2021), and "Doctor Strange 2" (2021). Any o...
More>>
Avengers: Endgame Now Second Highest Grossing Film of All Time
5/6/2019 11:50 AM EST
"Avengers: Endgame" has continued to make history, as it is now the second highest grossing film of all time. "Avatar" remains in the top spot - for now."Endgame" has earned over $2.1 billion in just 11 days, a record in itself. No other film has ever reached that amount in such a short time. Even "Avatar" took 47 days to do so. While no one can say for sure whether or not "endgame" will surpass "...
More>>
Avengers: Endgame Moviegoer Hospitalized After Crying Too Much a...
4/30/2019 3:53 PM EST
The "Avengers: Endgame" film has proved too much for one fan to handle.A 21-year-old moviegoer in China cried so much at the end of the film that she began to hyperventilate. After having breathing issues, the girl was rushed to a hospital and given oxygen.A doctor that treated her said, "I saw that the patient had been breathing heavily, and according to the description from her peers, we thought...
More>>
Avengers: Endgame Breaks Records with $1.2 Billion Debut
4/28/2019 12:23 PM EST
Marvel Studios' "Avengers: Endgame" made history this weekend. the film has earned a record-shattering $1.2 billion dollars during its opening weekend. It took just 5 days for the film to reach the $1 billion mark.The film broke the record for its predecessor, "Avengers: Infinity War", which took a then record-breaking 11 days to reach the $1 billion mark. "Kevin Feige and the Marvel Studios team ...
More>>
Avengers: Endgame Fan Fever Takes Hold Ahead of Premiere
4/24/2019 2:18 PM EST
Avengers: Endgame will be released Friday, and fans are beyond excited to finally see the final installment of what is over 20 films in the Marvel Cinematic Universe.Fan fever is quantifiable. According to a survey done of over 1,000 moviegoers that are planning on seeing the film, 63% feel that the release of the film marks an historic moment in cinema. Over 81% are trying to avoid spoilers for t...
More>>
Avengers: Endgame Red Carpet Live Stream Tonight!
4/22/2019 2:21 PM EST
The time has come. The premiere for Avengers: Endgame will take place tonight in Los Angeles and fans can tune in to the red carpet festivities via marvel.com. The live-stream event will begin at 4:30 p.m. PT / 7:30 p.m. ET.Fans tuning in will see stars from the film including Robert Downey Jr., Chris Evans, Mark Ruffalo, Chris Hemsworth, Scarlett Johansson, Jeremy Renner, Brie Larson, Paul Rudd, ...
More>>
Avengers: Endgame Fans Prepare for Film with Massive Binging
4/18/2019 4:48 PM EST
In anticipation of next week's release of Avengers: Endgame, fans are devouring Marvel content. Fandango has conducted a survey that says 89% of Endgame moviegoers will be preparing for the film event by bingeing previous films in the Marvel Cinematic Universe. In that same survey, it was also determined that 49% of the Millennials surveyed said they will be doing their binging this weekend. On to...
More>>
Gwyneth Paltrow Leaving Marvel Universe After Avengers: Endgame
2/19/2019 1:28 PM EST
Gwyneth Paltrow, who plays the character of Pepper Potts in the Iron Man/Avengers films, will be leaving the Marvel Cinematic Universe after the release of  Avengers: Endgame. The actress says that while she would be open to a cameo appearance in the future, she won't be playing the character in a larger role.While there haven't been any other actors confirming the same news, it is expected that a...
More>>
Chris Evans Says Goodbye to Captain America
10/4/2018 2:25 PM EST
Goodbye, Cap.Chris Evans tweeted today about his parting from his longtime character, Captain America. In the tweet, Evans said, "Officially wrapped on Avengers 4. It was an emotional day to say the least. Playing this role over the last 8 years has been an honor. To everyone in front of the camera, behind the camera, and in the audience, thank you for the memories! Eternally grateful."Evans began...
More>>
Scarlet Witch and Loki to Get Their Own Series
9/19/2018 10:22 AM EST
Looks like Marvel's Scarlet Witch and Loki will be getting their own series through Disney's upcoming streaming service. The service, which will be released in later 2019, will stream original content as well as existing TV series and films.There is no official comment or confirmation from Disney or Marvel just yet, but they are said to be in the early stages of planning some limited series on pop...
More>>
Avengers: Infinity War 4K Review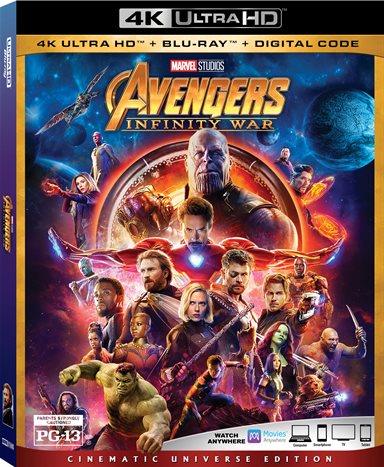 It's been ten years and 18 films in the making.
Avengers: Infinity War
was one of the most anticipated movies of the Spring 2018 and depending on who you ask, it didn't disappoint. It brought together over 20 Marvel superhero characters and melded all their worlds into the fight to end all fights…the fight for the universe and half of all its inhabitants. For 2 and a half hours it enthralled fans and mesmerized audiences as the Avengers teamed up to fight Thanos (Josh Brolin;
Sicario
) in order to prevent him from destroying the universe. Unfortunately, that didn't seem to happen leaving fans in mourning and wondering what happens next. While we will have to wait until next year for the answer, we can once again enjoy Avengers Infinity War over again as it makes its way to home video release on 4K, Blu-ray, DVD and Digital download.
Thanos sees himself as a savior. He knows that in order to save the world he needs to obliterate half the Universe's population. In his quest to do so he needs the infinity stones – six stones that control various components and when used in conjunction make the user invincible, even against superheroes and gods. As he wanders the Universe in search of the stones he leaves a wave of destruction in his path. He also encounters the Avengers.
First he battles Loki (Tom Hiddleston; The Night Manager), The Hulk (Marc Ruffalo: Spotlight) and Thor (Chris Hemsworth; Snow White and the Huntsman), then he takes on Iron Man (Robert Downey, Jr.; Sherlock Holmes) and Dr. Strange (Benedict Cumberbatch; The Imitation Game). Eventually, the Guardians of the Galaxy are thrown into the mix and everyone eventually ends up in Wakanda fighting for their lives. However, this giant monster seems to be unstoppable and things don't end as well as we are used to seeing in our superhero movies.
You have to wonder what kind of budget it takes to get almost 30 major movie stars in one film that includes special effects and various location shoots. You also have to wonder the amount of coordination it took to pull off making a movie of this scope. The results, however, are excellent. Bringing together characters from all over the Marvel University and melding them together to try and defeat a common enemy had fans excited and anxiously anticipating the movie's release. The results paid off as Avengers: Infinity War grossed $250 million in its opening weekend.
A film like this is ripe for a 4K release and the movie doesn't disappoint. The 2160p video quality is sharp and clean with true reds, deep blacks, and lush greens. The details are easily seen and appreciated as they could have easily been missed in making such a large scale film. The Dolby Atmos audio is the perfect complement to the video as dialogue is clear if slightly low. The Combo pack comes with some great extras including an Introduction from the Directors, Joe and Anthony Russo, Strange Alchemy which looks at bringing together these unique Characters from the Marvel Universe, The Mad Titan focusing on Thanos, Beyond the Battle: Titan and Beyond the Battle: Wakanda that looks at these locations in very different ways, Deleted scenes, gag reel and audio commentary. While not terribly long these snippets offer some interesting insights from cast and crew interviews.
Avengers: Infinity War is an epic film showcasing an equally epic battle that doesn't end the way most movies do. Perhaps that was some of the criticism when the film first came out as fans were shocked and a little disappointed at the outcome. However, it is obvious this story isn't over so we will wait until the sequel arrives in theaters. In the meantime, you would be crazy not to buy your own copy of this movie to watch over and over again.
Grade: A-
For more reviews please visit our film/television review section.
The cast of Avengers: Infinity War bring some light-hearted fun to their work. Iron Man, Thor, the H...

Iron Man, Thor, the Hulk and the rest of the Avengers unite to battle their most powerful enemy yet...

Iron Man, Thor, the Hulk and the rest of the Avengers unite to battle their most powerful enemy yet...
For this edition of This Weekend At The Movies, FlickDirect's Austin Putnam reviews the biggest...
SPONSORED LINKS