Search Results For Kevin Smith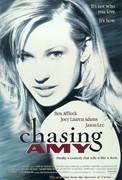 Chasing Amy (1997)
In 'Chasing Amy', life-long best friends Holden McNeil (BEN AFFLECK) and Banky Edwards (JASON LEE) are enjoying success as the creators of the cult hit comic book Bluntman and Chronic.' When they meet...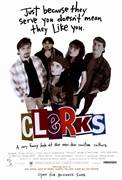 Clerks (1994)
Clerks is the hilarious look at one day in the life of Dante (Brian O' Halloran), a convenience store clerk and his best friend Randal (Jeff Anderson), a video store clerk. Both are ambivalent about...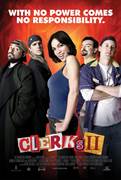 Clerks II (2006)
The sequel picks up 10 years later. "It's about what happens when that lazy, 20-something malaise lasts into your 30s. Those dudes are kind of still mired, not in that same exact situation, but in a...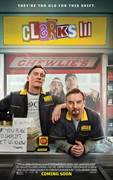 Clerks III (2022)
Following a massive heart attack, Randal enlists his friends and fellow clerks Dante, Elias, Jay, and Silent Bob to make a movie immortalizing his life at the convenience store that started it all....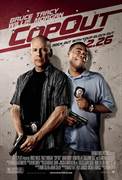 Cop Out (2010)
Two longtime NYPD partners on the trail of a stolen, rare, mint-condition baseball card find themselves up against a merciless, memorabilia-obsessed gangster. Jimmy (Bruce Willis) is the veteran...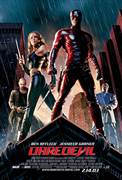 Daredevil (2003)
Fate deals young orphan Matt Murdock a strange hand when he is doused with hazardous waste. The accident leaves Matt blind but also gives him a heightened "radar sense" that allows him to "see" far...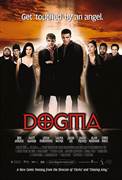 Dogma (2009)
Two renegade fallen angels attempt to jerry-rig the entire cosmological system -- unless a rag-tag group of humans can stop them. Loki (Matt Damon) and Bartleby (Ben Affleck) are searching for a way...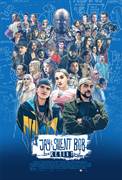 Jay and Silent Bob Reboot (2019)
The stoner icons who first hit the screen 25 years ago in Clerks are back, bringing high times and hilarity in the newest star-studded adventure from Kevin Smith's legendary franchise. When Jay and...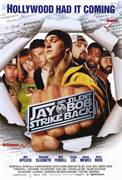 Jay and Silent Bob Strike Back (2001)
When Jay (Jason Mewes) and Silent Bob (Kevin Smith) discover that the based-on-their-true-lives comic Bluntman and Chronic is being adapted into a movie without any licensing fees flowing their way...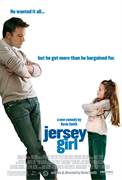 Jersey Girl (2004)
Ollie Trinke (Affleck) is young and at the top of his game as a music promoter. He is both a workaholic and a silver-tongued expert at manipulating the press. At a company Christmas party, Ollie meets...