Leonardo DiCaprio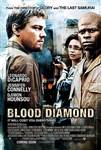 Blood Diamond (2006)
Set against the backdrop of civil war and chaos in 1990's Sierra Leone, Blood Diamond is the story of Danny Archer (Leonardo DiCaprio) - a South African mercenary - and Solomon Vandy (Djimon Hounsou)...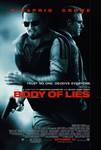 Body of Lies (2008)
The CIA's hunt is on for the mastermind of a wave of terrorist attacks. Roger Ferris is the agency's man on the ground, moving from place to place, scrambling to stay ahead of ever-shifting...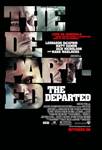 The Departed (2006)
To take down South Boston's Irish Mafia, the police send in one of their own to infiltrate the underworld, not realizing the syndicate has done likewise in director Martin Scorsese's crime thriller. While...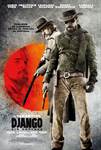 Django Unchained (2012)
Set in the South two years before the Civil War, "Django Unchained" stars Jamie Foxx as Django, a slave whose brutal history with his former owners lands him face-to-face with German-born bounty hunter...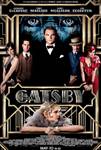 The Great Gatsby (2013)
From the uniquely imaginative mind of writer/producer/director Baz Luhrmann comes the new big screen adaptation of F. Scott Fitzgerald's novel, The Great Gatsby. The filmmaker will create his own distinctive...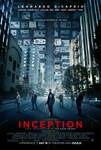 Inception (2010)
Dom Cobb (Leonardo DiCaprio) is a skilled thief, the best in the dangerous art of extraction: stealing valuable secrets from deep within the subconscious during the dream state when the mind is at its...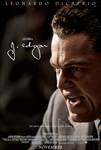 J. Edgar (2011)
J. Edgar explores the public and private life of one of the most powerful, controversial and enigmatic figures of the 20th century. As the face of law enforcement in America for almost fifty years, J....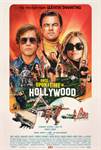 Once Upon A Time In Hollywood (2019)
Quentin Tarantino's ONCE UPON A TIME IN HOLLYWOOD visits 1969 Los Angeles, where everything is changing, as TV star Rick Dalton (Leonardo DiCaprio) and his longtime stunt double Cliff Booth (Brad Pitt)...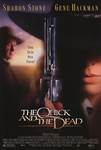 The Quick and the Dead (1995)
In this edgy and darkly humorous Western, a mysterious young woman rides into the lawless town of Redemption to settle an old score that has haunted her since she was a child. She becomes swept up ina...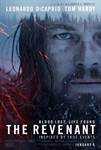 The Revenant (2016)
Inspired by true events, The Revenant is an immersive and visceral cinematic experience capturing one man's epic adventure of survival and the extraordinary power of the human spirit. In...