Mads Mikkelsen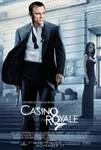 Casino Royale (2006)
CASINO ROYALE is based on Ian Fleming's novel of the same name. Published in 1953, it was the first book in his James Bond series. EON Productions' Casino Royale produced by Michael G. Wilson and Barbara...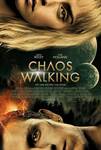 Chaos Walking (2021)
In the not too distant future, Todd Hewitt (Tom Holland) discovers Viola (Daisy Ridley), a mysterious girl who crash lands on his planet, where all the women have disappeared and the men are afflicted...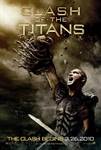 Clash of The Titans (2010)
In "Clash of the Titans," the ultimate struggle for power pits men against kings and kings against gods. But the war between the gods themselves could destroy the world. Born of a god but raised as a man,...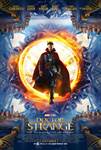 Doctor Strange (2016)
From Marvel comes Doctor Strange, the story of world-famous neurosurgeon Dr. Stephen Strange, whose life changes forever after a horrific car accident robs him of the use of his hands. When traditional...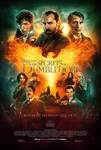 Fantastic Beasts: The Secrets of Dumbledore (2022)
Professor Albus Dumbledore (Jude Law) knows the powerful Dark wizard Gellert Grindelwald (Mads Mikkelsen) is moving to seize control of the wizarding world. Unable to stop him alone, he entrusts Magizoologist...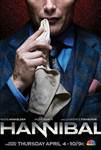 Hannibal (2013)
Feed your fear. FBI Agent Will Graham hunts the most notorious serial killers. What he doesn't know is his new partner is the most notorious serial killer of all.Both a gift and a curse, Graham has the...
Indiana Jones and The Dial of Destiny (2023)
Harrison Ford returns to the role of the legendary hero archaeologist for this fifth installment of the iconic franchise. Starring along with Ford are Phoebe Waller-Bridge ("Fleabag"), Mads Mikkelsen ("Fantastic...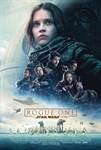 Rogue One: A Star Wars Story (2016)
From Lucasfilm comes the first of the Star Wars standalone films, "Rogue One: A Star Wars Story," an all-new epic adventure. In a time of conflict, a group of unlikely heroes band together...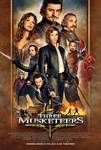 The Three Musketeers (2011)
The young hero D'Artagnan (Logan Lerman) and three of France's most elite warriors battle their way across Europe to save king and country from a conspiracy led by deadly assassin Milady (Milla...