Rogue One: A Star Wars Story (2016)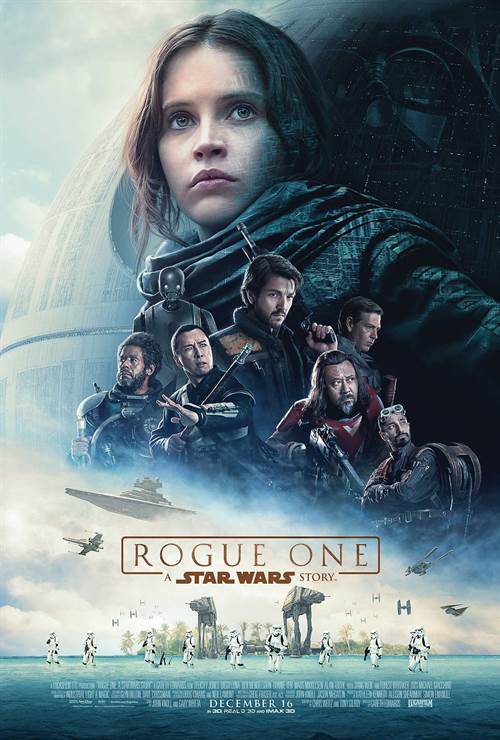 Share this:
| | |
| --- | --- |
| Director: | |
| Writers: | |
| Cast: | |
| Released: | Friday, December 16, 2016 |
| Length: | 133 minutes |
| Studio: | Walt Disney Pictures |
| Genre: | Sci-Fi/Fantasy, Action/Adventure |
| Rating: | Some material may be inappropriate for children under 13. |
Synopsis
From Lucasfilm comes the first of the Star Wars standalone films, "Rogue One: A Star Wars Story," an all-new epic adventure. In a time of conflict, a group of unlikely heroes band together on a mission to steal the plans to the Death Star, the Empire's ultimate weapon of destruction. This key event in the Star Wars timeline brings together ordinary people who choose to do extraordinary things, and in doing so, become part of something greater than themselves.

Purchase DVD/Blu-ray/4K UHD physical copy of Rogue One: A Star Wars Story today at Amazon.com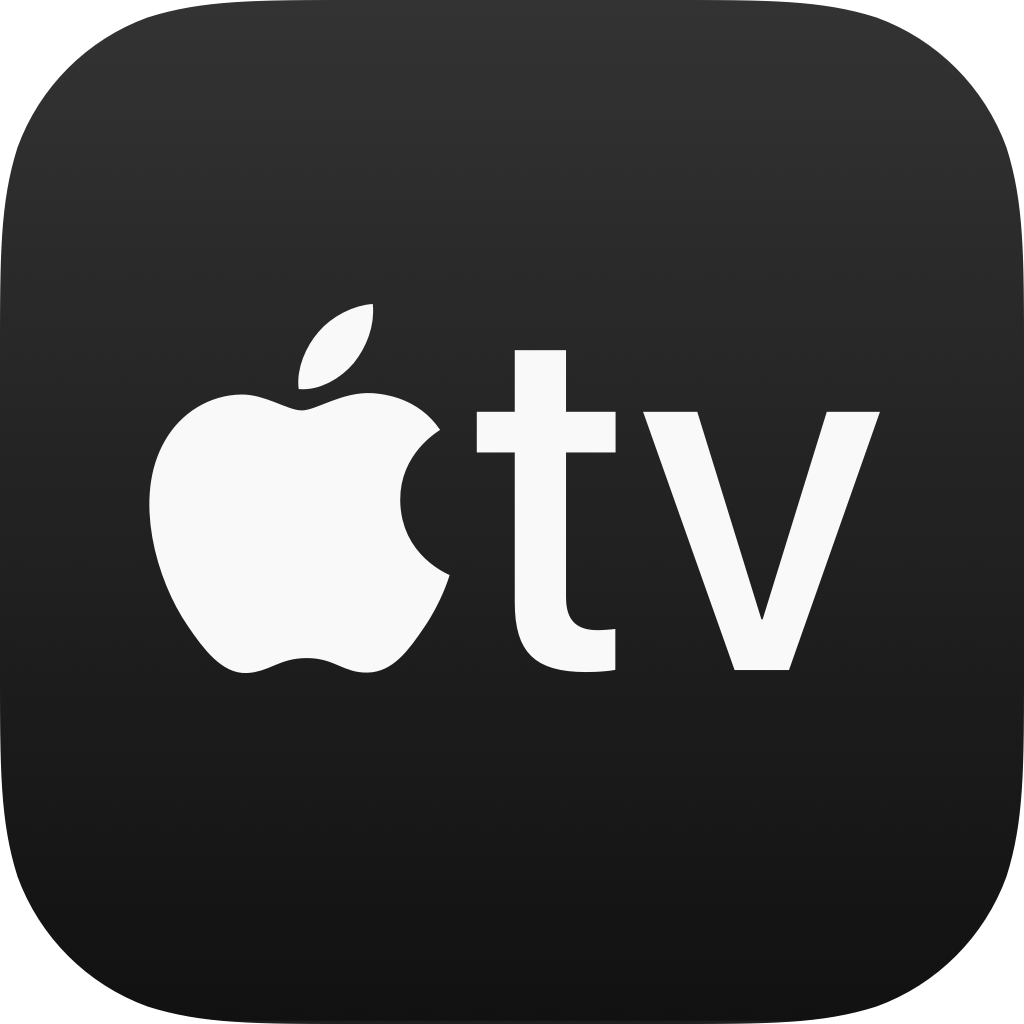 Download Rogue One: A Star Wars Story in Digital HD/4K from the iTunes store.
Rogue One: A Star Wars Story images are © Walt Disney Pictures. All Rights Reserved.
Black Mirror Director Toby Haynes to Take Over on Rogue One Spinoff
9/23/2020 9:57 AM EDT
"Black Mirror's" Tony Haynes has taken over as director for the upcoming Disney+ "Rogue One" spinoff series. Tony Gilroy has departed the project because of travel restrictions that are in place due to COVID-19.Haynes already had connections to the project, as he was going to direct some future episodes. He is also located in the UK, where the series is being shot. The series will follow the backs...
More>>
Disney Announces New Rogue One Series for Disney + Streaming Ser...
11/8/2018 10:37 PM EDT
Disney has finally announced the name of its upcoming streaming service. They will be calling it Disney + and it will launch in late 2019.Disney+ will feature original programming as well as existing Disney, Pixar, Marvel and Star Wars properties. After the acquisition of 21st Century Fox is final, the service will also stream programming from National Geographic. The company also announced that o...
More>>
Confirmed: Darth Vader Will Return for Star Wars: Rogue One
6/23/2016 12:11 PM EDT
Some new details have emerged about the upcoming Rogue One: A Star Wars Story film, and fans won't be disappointed.Darth Vader will be brought back into the fold, as well as the famous voice that we all know and love, James Earl Jones. The 85 year old will reprise his iconic role, which will be used throughout the film, but sparingly. Kathleen Kennedy, Lucasfilm president, did say however, that he...
More>>
Rogue One: A Star Wars Story Reshoot Details Released
6/1/2016 10:29 AM EDT
It was announced today that Disney's "Rogue One: A Star Wars Story" was going to be doing some major reshoots, and now, some more information has surfaced about the project.  According to reports, four weeks of reshoots will be made in order to lighten the mood of the film. Since the film occurs before the "New Hope" film timeline, and will end just as the New Hope will begin, they felt the needed...
More>>
Rogue One: A Star Wars Story Theatrical Review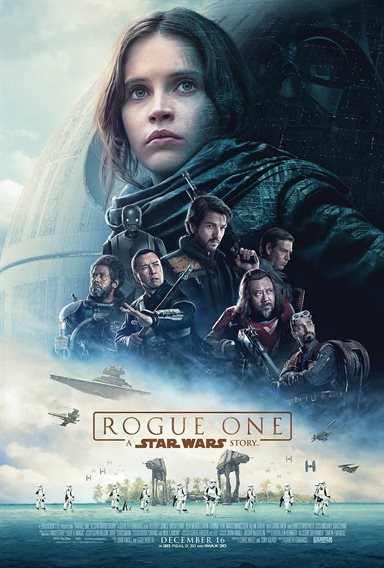 In the late 1970s, a trilogy of films captured hearts all over the world.
Star Wars
captivated us and spawned one of the most successful franchises ever. In the late 1990s, and early 2000s, the next three films were successful while being met with mixed reviews. Last year, the saga continued with Episode VII,
Star Wars: The Force Awakens a
nd made Daisy Ridley (
Scrawl
) a star. Now, in the continuing quest for profits, the franchise is releasing
Rogue One: A Star Wars Story
. Coming to theaters December 15
th
, tickets have already been selling out for this latest installment.
Rogue One is an "in-between" film that tells the story of Jyn Erso (Felicity Jones; Inferno). When Jyn is a child, the Imperial forces kill her mother and take her father to work on their weapon of mass destruction. Jyn runs away and hides in a designated spot only to be picked up by a rebel protector named Saw Gerrera (Forest Whitaker; Arrival). Fifteen years later, Jyn is sought by the Rebel forces to use her to get to Saw in order to intercept a message from Jyn'sfather, Galen Erso (Mads Mikkelson; Doctor Strange).
It seems this hologram message was meant for Jyn and tells her how to defeat the "Death Star". It seems while working on the weapon Galen built in a flaw that, when found, could take down the whole system. All Jyn, Cassian Andor(Diego Luna; Elysium) and the Alliance forces need to do is infiltrate the Imperial base where all the master structural plans are kept. If you haven't figured it out yet, these are the same plans that are used to destroy the Death Star in Star Wars: A New Hope.
Of course, there is a built-in audience for this film and it will make money at the box office regardless, but I didn't enjoy this movie nearly as much as last year's The Force Awakens. After seeing Jones in Inferno earlier this year, I had high hopes for her performance in Rogue One. While I liked her, I wasn't as enthralled with her as I was earlier. Neither her nor Luna's characters were very likable and I wasn't all that invested in them. However, Alan Tudyk (Firefly) was terrific as droid K-2SO and, luckily, had some of the best lines in the film.
Whitaker and Mikkelson left me wanting to learn more of their back-stories but, sadly, they weren't the focus. Donnie Yen (Ip Man) as Chirrut Imwe and Wen Jiang (The Sun Also Rises) as Baze Malbus, two rebel fighters, seemed more interesting and kept my attention more than the main characters. Cameos by a number of cast members from the original Star Wars Trilogy were generally a welcomed surprise, however, the C3PO and R2-D2 cameo was a throw away instead of being something more substantial. Princess Leia (Carrie Fischer; Family Guy) and Darth Vader (James Earl Jones; Field of Dreams) cameos do make up for it though.
The action sequences were well choreographed and the fight scenes were well done, if a bit long. The graphics were excellent though and show how far we have advanced in computer graphics since 1977. Music by Michael Giacchino (Zootopia) does a nice job of paying Homage to John Williams' (The Harry Potter Series) original score and blending the new with the old. The script is good enough but has moments of cheesy monologues from Jyn that either make you want to cringe or laugh.
If you take it for what it is worth, Rogue One isn't a terrible film and it did fill in some of the holes in the plots of Episodes IV, V and VI nicely. However, in my opinion, it was a bit too long, especially without caring about the main characters.
As a stand-alone movie, it is mediocre at best, but as part of the franchise it serves its purpose well enough. It really doesn't matter that much, though, as fans will be excited to see it anyway.
Grade: B
Read More Rogue One: A Star Wars Story Reviews
For more reviews please visit our film/television review section.
Want the inside scoop on Star Wars: Rogue One? Dying to know what character Alan Tudyk plays in the...

From Lucasfilm comes the first of the Star Wars standalone films, "Rogue One: A Star Wars Stor...

From Lucasfilm comes the first of the Star Wars standalone films, "Rogue One: A Star Wars Stor...
From Lucasfilm comes the first of the Star Wars standalone films, "Rogue One: A Star Wars Stor...
SPONSORED LINKS