Mikael Håfström
1408 (2007)
Renowned horror novelist Mike Enslin (John Cusack) only believes what he can see with his own two eyes. After a string of bestsellers discrediting paranormal events in the most infamous haunted houses...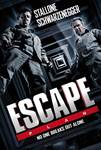 Escape Plan (2013)
Ray Breslin (Stallone) is a structural engineer who is wrongly convicted of a crime. Breslin designed a variety of high tech buildings and was a top structural engineer. After Breslin was wrongly convicted,...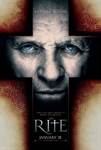 The Rite (2011)
"The Rite" follows skeptical seminary student Michael Kovak, who reluctantly attends exorcism school at the Vatican. While he's in Rome, Michael meets an unorthodox priest, Father Lucas (Anthony...