Mike Myers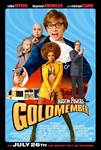 Austin Powers in Goldmember (2002)
Myers takes on numerous roles in this continuing franchise--besides Powers and Dr. Evil, he plays their teen personas in the '50s, reprises Fat Bastard, and adds baddie Goldmember to his repertoire....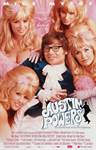 Austin Powers: International Man of Mystery (1997)
Hilarious spoof of '60s spy and babe movies. Groovy '60s spy Austin Powers (Myers) discovers that his arch-enemy, Dr. Evil (Myers again) has frozen himself in order to elude capture, so the swingin' dentally...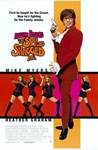 Austin Powers: The Spy Who Shagged Me (1999)
Old snaggle-tooth (Myers) returns and time travels back to 1969 in order to foil his look-alike nemesis, Dr. Evil, who steals Powers' mojo. Myers wisely highlights the not-so-good Dr., along with some...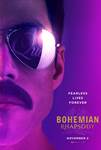 Bohemian Rhapsody (2018)
Bohemian Rhapsody is a foot-stomping celebration of Queen, their music and their extraordinary lead singer Freddie Mercury, who defied stereotypes and shattered convention to become one of the most beloved...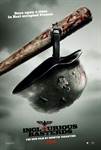 Inglourious Basterds (2009)
In German-occupied France, Shoshanna Dreyfus witnesses the execution of her family at the hand of Nazi Colonel Hans Landa. Shoshanna narrowly escapes and flees to Paris, where she forges a new identity...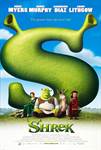 Shrek (2001)
Set in a strange, colorful land populated by fairy tale characters, SHREK is a hilarious comedy that will win over audiences of children and adults alike. Shrek (voiced by Mike Myers) is a fearsome green...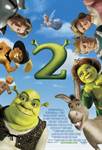 Shrek 2 (2004)
The natural order of fairy tales is interrupted in the sequel to the Academy Award-winning blockbuster "Shrek." "Shrek 2" sends Shrek, Donkey and Princess Fiona on a whirlwind of new...
Shrek Forever After (2010)
"Shrek Forever After" will be released on May 21, 2010. Aron Warner (producer of the "Shrek" franchise films) and Andrew Adamson ("Shrek," "The Chronicles of Narnia")...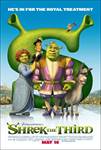 Shrek The Third (2007)
When Shrek married Fiona, the last thing he had in mind was becoming the next King. But when Shrek's father-in-law, King Harold, suddenly croaks, that is exactly what he faces. Unless Shrek (with the help...
So I Married An Axe Murderer (1993)
Combination comedy/romance/thriller. Charlie is a hip bookstore owner with a commitment problem. When he finally falls in love with a butcher, he comes to suspect she's a serial killer and he's...