Molly Gordon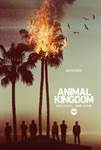 Animal Kingdom (2016)
Inspired by the critically acclaimed 2010 Australian movie by the same name, Animal Kingdom centers on 17-year-old "J" Cody, who moves in with his freewheeling relatives in their Southern California...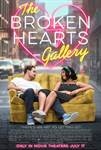 Broken Hearts Gallery (2020)
What if you saved a souvenir from every relationship you've ever been in? THE BROKEN HEARTS GALLERY follows the always unique Lucy (Geraldine Viswanathan), a 20-something art gallery assistant living in...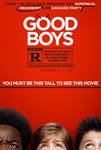 Good Boys (2019)
Just how bad can one day get? The creative minds behind Superbad, Pineapple Express and Sausage Party take on sixth grade hard in the outrageous comedy, Good Boys. After being invited to his first...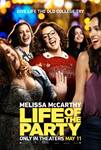 Life of The Party (2018)
When her husband suddenly dumps her, longtime dedicated housewife Deanna (McCarthy) turns regret into re-set by going back to college…landing in the same class and school as her daughter, who's...