Peter Lorre
20,000 Leagues Under The Sea (1954)
The oceans during the late 1860-92s are no longer safe; many ships have been lost. Sailors have returned to port with stories of a vicious narwhal (a giant whale with a long horn) which sinks their ships....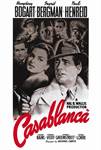 Casablanca (1942)
Casablanca: easy to enter, but much harder to leave, especially if you're wanted by the Nazis. Such a man is Resistance leader Victor Laszlo (Paul Henreid), whose only hope is Rick Blaine (Humphrey Bogart),...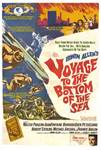 Voyage to the Bottom of the Sea (1961)
Walter Pidgeon is the nominal star of Voyage to the Bottom of the Sea, portraying Admiral Harriman Nelson, the designer of the submarine Seaview, a glass-nosed research submarine. The sub embarks...