T. Jones
11.22.63 (2016)
Hulu Original series 11.22.63 is a thriller in which high school English teacher Jake Epping (James Franco) travels back in time to prevent the assassination of President John F. Kennedy — but his mission is threatened by Lee Harvey Oswald, fal...

24 (2001)
24 is presented in real time, with each season depicting a 24-hour period in the life of Jack Bauer, who works with the United States government as it fights domestic threats. Bauer is often in the field for the Los Angeles Counter Terrorist Unit as...


8 Mile (2002)
In the absence of nurturing parents, Jimmy and his friends - cool and charismatic Future (Mekhi Phifer), optimistic dreamer Sol (Omar Benson Miller), aspiring activist DJ Iz (De'Angelo Wilson) and slow but steady Cheddar Bob (Evan Jones) - have c...


A Monster Calls (2016)
A visually spectacular drama from acclaimed director Juan Antonio Bayona ("The Impossible"), based on the award-winning children's fantasy novel. 12-year-old Conor (Lewis MacDougall) attempts to deal with his mother's (Felicit...


A Nightmare on Elm Street 4: The Dream Master (1988)
Following up the previous Nightmare film, dream demon Freddy Krueger is resurrected from his apparent demise, and rapidly tracks down and kills the remainder of the Elm Street kids. However, Kristen (who can draw others into her dreams) wills her spe...


A View to a Kill (1985)
Secret agent 007 must stop a megalomaniacal technology mogul from destroying Silicon Valley in this last appearance by Roger Moore as James Bond. Computer baron Max Zorin (Christopher Walken) is planning to trigger a major California earthquake in or...


Absolutely Anything (2017)
In this hilarious sci-fi comedy, ordinary schoolteacher Neil Clarke (Simon Pegg) is granted extraordinary powers by a group of space aliens (voiced by the Monty Python team) as a test to determine the fate of our planet. Co-starring Kate Beckinsale,...


Ad Astra (2019)
Astronaut Roy McBride (Brad Pitt) travels to the outer edges of the solar system to find his missing father and unravel a mystery that threatens the survival of our planet. His journey will uncover secrets that challenge the nature of human existence...


The Adventures of Tintin (2011)
Paramount Pictures and Columbia Pictures Present a 3D Motion Capture Film "The Adventures of Tintin: Secret of the Unicorn" directed by Steven Spielberg from a screenplay by Steven Moffat and Edgar Wright & Joe Cornish. Starring Jamie B...


The Aeronauts (2019)
In 1862, daredevil balloon pilot Amelia Wren (Felicity Jones) teams up with pioneering meteorologist James Glaisher (Eddie Redmayne) to advance human knowledge of the weather and fly higher than anyone in history. While breaking records and advancing...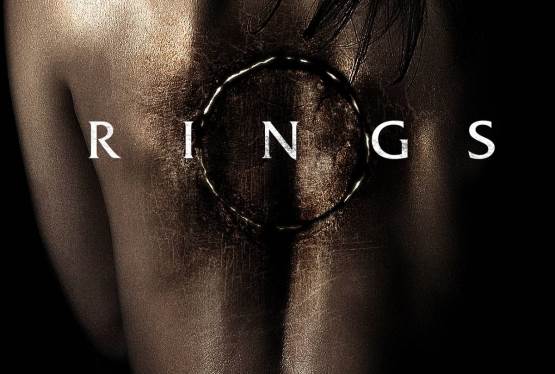 Rings
WAS: $14.99
NOW: $6.99