Search Results For Tab Murphy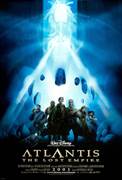 Atlantis: The Lost Empire (2001)
From the creative team who brought you The Lion King and Beauty and the Beast comes an exciting quest of adventure and discovery. Join the expedition and search below the sea for one of the greatest...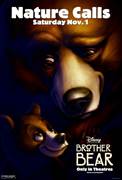 Brother Bear (2003)
Disney proudly presents Brother Bear, an epic animated adventure full of comedy and heart. With five great new songs from Academy Award winner Phil Collins (1999 Best Original Song, "You'll Be In My...
The Hunchback Of Notre Dame (1996)
Inspired by Victor Hugo's classic novel, Disney brings the heroic adventures of Quasimodo, the gentle and lonely bell ringer of Notre Dame, to spectacular life. This critically acclaimed Disney...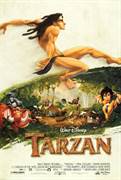 Tarzan (1999)
Disney animated film finds baby Tarzan lost in the jungle and raised by a gorilla family--patriarch Kerchak (Henriksen), nurturing mom Kala (Close), and bossy big sister Terk (O'Donnell). But, years...