Teresa Palmer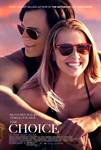 The Choice (2016)
When feisty medical student Gabby Holland moves in next door to perennial ladies' man Travis Shaw, they embark on a surprising romantic journey neither imagined possible. Travis has always believed...
The Grudge 2 (2006)
In Tokyo, a young woman (Tamblyn) is exposed to the same mysterious curse that afflicted her sister (Gellar). The supernatural force, which fills a person with rage before spreading to its next victim,...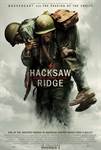 Hacksaw Ridge (2016)
HACKSAW RIDGE is the extraordinary true story of Desmond Doss [Andrew Garfield] who, in Okinawa during the bloodiest battle of WWII, saved 75 men without firing or carrying a gun. He was the only American...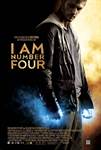 I Am Number Four (2011)
Three are dead. He is Number Four. D.J. Caruso ("Eagle Eye," "Disturbia") helms an action-packed thriller about an extraordinary young man, John Smith (Alex Pettyfer), who is a...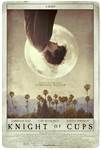 Knight of Cups (2016)
Knight of Cups follows writer Rick (Christian Bale, The Fighter, American Hustle) on an odyssey through the playgrounds of Los Angeles and Las Vegas as he undertakes a search for love and self. Even as...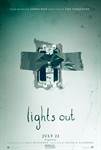 Lights Out (2016)
When Rebecca left home, she thought she left her childhood fears behind. Growing up, she was never really sure of what was and wasn't real when the lights went out…and now her little brother,...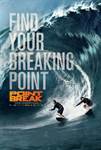 Point Break (2015)
A young FBI agent, Johnny Utah (Luke Bracey), infiltrates a cunning team of thrill-seeking elite athletes – led by the charismatic Bodhi (Edgar Ramirez). The athletes are suspected of carrying out a spate...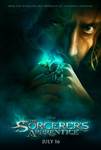 The Sorcerer's Apprentice (2010)
Walt Disney Studios, producer Jerry Bruckheimer and director Jon Turteltaub, the creators of the "National Treasure" franchise, present THE SORCERER'S APPRENTICE — an innovative and epic comedy adventure...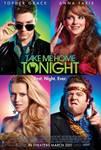 Take Me Home Tonight (2011)
As the summer of 1988 winds down, three friends on the verge of adulthood attend an out-of-control party in celebration of their last night of unbridled youth. Starring Topher Grace, Anna Faris, Dan Fogler...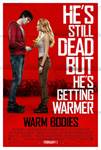 Warm Bodies (2013)
A funny new twist on a classic love story, WARM BODIES is a poignant tale about the power of human connection. After a zombie epidemic, R (a highly unusual zombie) encounters Julie (a human survivor),...