Search Results For Tiffany Haddish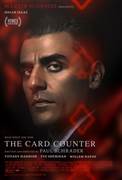 The Card Counter (2021)
Redemption is the long game in Paul Schrader's THE CARD COUNTER. Told with Schrader's trademark cinematic intensity, the revenge thriller tells the story of an ex-military interrogator turned gambler...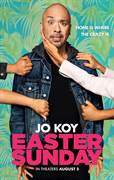 Easter Sunday (2022)
Stand-up comedy sensation Jo Koy (Jo Koy: In His Elements, Jo Koy: Comin' in Hot) stars as a man returning home for an Easter celebration with his riotous, bickering, eating, drinking, laughing...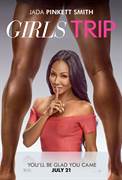 Girls Trip (2017)
When four lifelong friends—Regina Hall, Queen Latifah, Jada Pinkett Smith and Tiffany Haddish—travel to New Orleans for the annual Essence Festival, sisterhoods are rekindled, wild sides...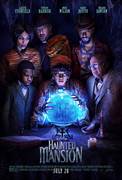 Haunted Mansion (2023)
Look alive, foolish mortals! We're dying for you to view our teaser trailer and poster for Disney's comically creepy adventure "Haunted Mansion," which will appear in theaters on July...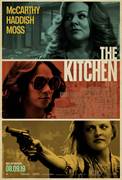 The Kitchen (2019)
The gritty, female-driven mob drama "The Kitchen," from New Line Cinema and BRON Creative, was written and directed by Andrea Berloff, who was nominated for an Oscar for the original...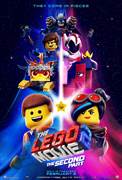 The Lego Movie 2: The Second Part (2019)
The LEGO Movie 2: The Second Part" reunites the heroes of Bricksburg in an all-new action-packed adventure to save their beloved city. It's been five years since everything was awesome and...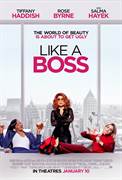 Like a Boss (2020)
Best friends Mia and Mel (Tiffany Haddish and Rose Byrne) are living their best lives running their own cosmetics company they've built from the ground up. Unfortunately, they're in over their heads...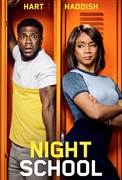 Night School (2018)
Star Kevin Hart and producer Will Packer, who partnered for the hit Ride Along and Think Like a Man series, bring their signature style to Night School. The comedy from...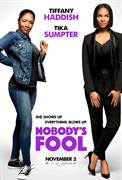 Nobody's Fool (2018)
Trying to get back on her feet, wild child Tanya (Tiffany Haddish) looks to her buttoned-up, by the book sister Danica (Tika Sumpter) to help her get back on track. As these polar opposites collide —...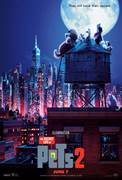 The Secret Life of Pets 2 (2019)
The Secret Life of Pets 2 will follow summer 2016's blockbuster about the lives our pets lead after we leave for work or school each day. Illumination founder and CEO Chris Meledandri and his longtime...