Search Results For W. R. Burnett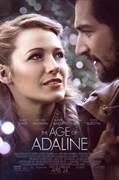 The Age of Adaline (2015)
After miraculously remaining 29 years old for almost eight decades, Adaline Bowman (Blake Lively) has lived a solitary existence, never allowing herself to get close to anyone who might reveal her...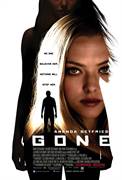 Gone (2012)
In the new suspense thriller GONE, Jill Parrish (Amanda Seyfried) comes home from a night shift to discover her sister Molly has been abducted. Jill, who had escaped from a kidnapper a year before, is...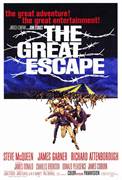 The Great Escape (1963)
Steve McQueen jumps on his motorcycle and leads the way in this thrill-packed adventure that blends top stars, a true-life WWII saga and Hollywood's gift for storytelling into a bravura, blockbuster...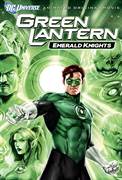 Green Lantern: Emerald Knights (2011)
As the home planet of the Green Lantern Corps faces a battle with an ancient enemy, Hal Jordan prepares new recruit Arisia for the coming conflict by relating stories of the first Green Lantern and...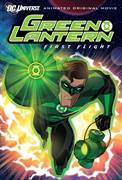 Green Lantern: First Flight (2009)
Green Lantern: First Flight finds Hal Jordan recruited to join the Green Lantern Corps and placed under the supervision of respected senior Lantern Sinestro. The earthling soon discovers his mentor is...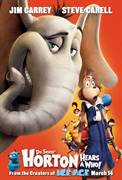 Horton Hears a Who (2008)
An adaptation of Dr. Seuss's 1954 children's book, "Horton Hears a Who" is about an imaginative elephant (Jim Carrey) who hears a cry for help coming from a tiny speck of dust floating through the...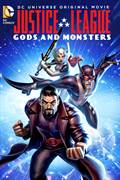 Justice League: Gods and Monsters (2015)
From animation legend Bruce Timm, comes an all-new original movie. A seemingly familiar Metropolis skyline, though upon closer inspection this is not the same city. Journey to an alternate universe...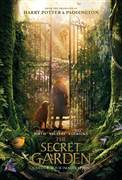 The Secret Garden (2020)
THE SECRET GARDEN starring Colin Firth, Julie Walters and Dixie Egerickx is a new take on the beloved classic novel of the same name written by Frances Hodgson Burnett. Set in England during a new...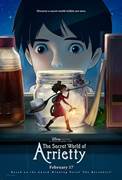 The Secret World of Arrietty (2012)
Arrietty (voice of Bridgit Mendler), a tiny, but tenacious 14-year-old, lives with her parents (voices of Will Arnett and Amy Poehler) in the recesses of a suburban garden home, unbeknownst to the...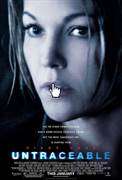 Untraceable (2008)
A group of cybercops finds themselves grappling with a megalomaniacal, murderous psychopath who uses the Internet to show off his grisly handiwork, rigging his site so that his remaining captives'...