Search Results For Will Arnett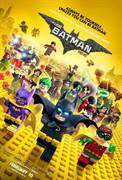 Batman Lego Movie (2017)
In the irreverent spirit of fun that made "The LEGO® Movie" a worldwide phenomenon, the self-described leading man of that ensemble - LEGO Batman - stars in his own big-screen adventure....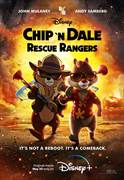 Chip 'n Dale: Rescue Rangers (2022)
In "Chip 'n Dale: Rescue Rangers," Chip and Dale are living amongst cartoons and humans in modern-day Los Angeles, but their lives are quite different now. It has been decades since their successful...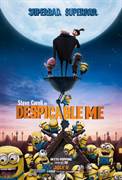 Despicable Me (2010)
In a happy suburban neighborhood surrounded by white picket fences with flowering rose bushes, sits a black house with a dead lawn. Unbeknownst to the neighbors, hidden beneath this home is a vast...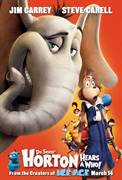 Horton Hears a Who (2008)
An adaptation of Dr. Seuss's 1954 children's book, "Horton Hears a Who" is about an imaginative elephant (Jim Carrey) who hears a cry for help coming from a tiny speck of dust floating through the...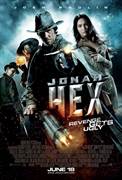 Jonah Hex (2010)
Enlisted by a Union soldier (Will Arnett), scarred bounty hunter Jonah Hex (Josh Brolin) scours the Wild West in pursuit of Turnbull (John Malkovich), a crazed voodoo master with a scheme to assemble...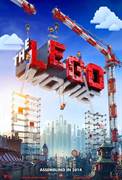 The Lego Movie (2014)
Emmet (Chris Pratt), an ordinary LEGO figurine who always follows the rules, is mistakenly identified as an extraordinary being and the key to saving the world. He finds himself drafted into a...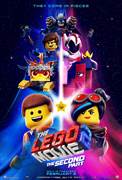 The Lego Movie 2: The Second Part (2019)
The LEGO Movie 2: The Second Part" reunites the heroes of Bricksburg in an all-new action-packed adventure to save their beloved city. It's been five years since everything was awesome and...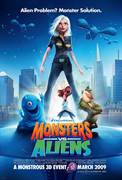 Monsters vs. Aliens (2009)
"Monsters vs. Aliens," which is slated for a domestic release date of March 27, 2009, reinvents the classic '50s monster movie into an irreverent modern day action comedy.The cast of...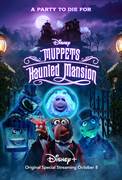 Muppets Haunted Mansion (2021)
The Great Gonzo – world famous daredevil artiste, has done it all, seen it all, and survived it all. But on Halloween night, the fearless Gonzo takes on the greatest challenge of his life by spending...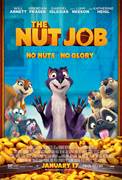 The Nut Job (2014)
In animated 3D, THE NUT JOB is an action-packed comedy that follows Surly (voiced by Will Arnett), a mischievous squirrel, who must plan a heist to get into his town's biggest nut shop in order...