William Wyler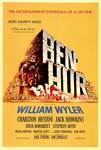 Ben-Hur (1959)
Record-breaking winner of 11 Oscars, including Best Picture, Director, Actor, Supporting Actor, and Score, this epic masterpiece stars Charlton Heston ("The Ten Commandments," "Touch of Evil") in the title...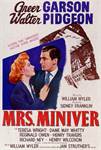 Mrs Miniver (1942)
A moving drama about a middle-class English family learning to cope with war, told in a series of dramatic vignettes. The family, headed by the lovely and gracious matriarch, endures the departure of the...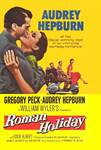 Roman Holiday (1953)
Audrey Hepburn's Oscar-winning performance in her first starring role. Roman Holiday was nominated for ten Academy Awards, and Audrey Hepburn captured an Oscar for her portrayal of a modern-day princess,...