Entertainment News Archive
Entertainment News Before 5/3/2019

Surrealist Artist H.R. Giger Passes Away at 74
H.R. Giger, the Swiss artist who is known most for his creation of the iconic alien in Ridley Scott's "Alien", has died. He was 74. According to his museum, Giger passed in a hospital on Monday after succumbing to injuries from a fall he took. Giger...

Michael Madsen Talks The Hateful Eight and Latest Roles
FlickDirect: I'm a big fan-I didn't realize you were in WarGames. That's one of my favorites!Michael Madsen: Yeah-that was a long time ago-I don't even remember what year that was. I met someone recently who even remembered my dialogue and that was like wow.F...

Star Wars Episode VII Cast Revealed
Finally, the cast of the upcoming "Star Wars: Episode VII" has been announced!Starring in the film will be Oscar Isaac, Adam Driver, John Boyega, Andy Serkis, Domhnall Gleeson, Max von Sydow and Daisy Ridley. They will star alongside returning veterans of the franc...
Zack Snyder Confirmed for Justice League
It has been confirmed that a "Justice League" film will be released after the Batman/Superman film, and that Zach Snyder will direct it.Snyder directed the "Man of Steel" and will also be at the helm for the 2nd and 3rd installments of the franchise as we...

Peter Jackson Renames Third Hobbit Installment
Warner Bros Pictures, Metro-Goldwyn-Mayer Pictures and New Line Cinema jointly announced today that the much-anticipated final film in Peter Jackson's trilogy adaptation of the enduringly popular masterpiece The Hobbit, by J.R.R. Tolkien, has now been titled "The Hobbit...

Danny Boyle In Talks to Direct Jobs Biopic
The upcoming biopic, "Jobs", could possibly see Danny Boyle as its director. The academy award winning director is said to be in talks to take the position.The film will be produced by Scott Rudin and written by Aaron Sorkin. It will be based on the Walter Is...

Marvel Films Scheduled Into 2028
Marvel fans needn't ever worry about running out of films to watch featuring their favorite characters. Kevin Feige is said to have a list of films that span into the 2028.And, with an endless supply of characters in the Marvel Universe, and ability to make spinoff...

Toby Kebbell to Play Doctor Doom in Fantastic Four
Toby Kebbell, who has acted in films "War Horse" and "The East", has been chosen to play Doctor Doom for the upcoming "Fantastic Four" film.The reboot will feature the four as young men and women and is slated for a June 19, 2015 release. A sequ...

Rowling's Fantastic Beasts and Where to Find Them Will Be a Sequel
J.K. Rowling's "Harry Potter" spin-off films, "Fantastic Beasts and Where to Find Them", will be a trilogy according to the New York Times.The series was announced in Spetemmber, and Warner Bros. CEO Kevin Tsujihara said that he hoped to "build a...

Michael Green Hired for Prometheus Sequel Rewrite
Michael Green, who worked with Ridley Scott on a new "Blade Runner" film, has been hired to write the script for the upcoming "Prometheus" sequel. The script will be a rewrite of Jack Paglen's screenplay."Prometheus" was a prequel to the &qu...
SPONSORED LINKS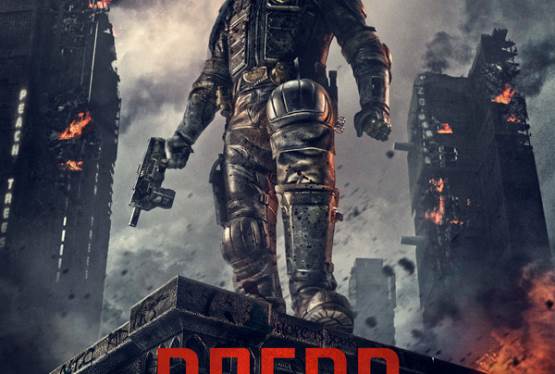 Dredd
WAS: $12.99
NOW: $9.99