Entertainment News Archive
Entertainment News Before 8/3/2019

Teenage Mutant Ninja Turtles Film Shutdown
Teenage Mutant Ninja Turtle fans will be disappointed to hear that the upcoming film has been shut down. For now, at least.There are reportedly some issues with the script. Originally, the film was slated for a December 2013 release. But now, it's looking more like May 2...

Producer Sought For Fifty Shades Film
In not so shocking news, things are underway to make a film out of the extremely popular and controversial "Fifty Shades of Grey" book series.Most importantly, a producer is being sought out for the project, with numerous names on the list including Michael De Luca...

Hugh Laurie to Join Robocop Cast
The star of" House M.D.", Hugh Laurie, is in negotiations to star in the upcoming Robocop. It's understood that the British actor will play the villain, the evil CEO of Omnicorp who puts profit before anything else, up against Joel Kinnaman Robocop.Along with Kinna...

Yvonne Strahovski to Star in Dexter
Yvonne Strahovski, star of "Chuck", will be joining the cast of "Dexter", according to Showtime.The hit series, which stars Michael C. Hall, will feature Strahovski as Hannah McKay, a woman who helps to solve some cases that are being reopened. The...

Thunderstruck Starring Kevin Durant Coming To Select Theaters ...
This Summer, Warner Bros. will be releasing "Thunderstruck", a "Freaky Friday" meets basketball family comedy film, starring Kevin Durant.The film follows the story of Brian, a boy who is a huge basketball fan, yet lacks any talent to actually play the ga...

Walt Disney Studios Unveils Epic "Frozen" Adventure
BURBANK, Calif. (June 11, 2012) - Walt Disney Animation Studios presents an epic tale of adventure and comedy in "Frozen," a computer-animated feature film slated for the big screen in November 2013. Directed by Chris Buck ("Tarzan," "Surf's Up&q...

Zachary Levi In Talks to Star in Thor Sequel
Zachary Levi, star of "Chuck", is said to be in talks to replace Josh Dallas as the role of Fandral in the upcoming "Thor" sequel.Dallas' schedule for ABC's "Once Upon a Time" will interfere with the schedule for the film. Levi was one o...

Samuel L. Jackson to Star in Robocop
Samuel L. Jackson is the latest star to join the cast of the upcoming "Robocop" reboot. The ultra cool acting legend will be playing the role of Pat Novak, a media mogul and extremely powerful man.The reboot will also star Joel Kinnaman as the title role of Robocop...

Marvel's Black Panther Film On the Horizon?
With Marvel's Avengers riding the crest of a wave at the box office at the moment and planned sequels for a whole host of characters from the Marvel Universe, Marvel studios are not resting upon their laurels. As it is being reported, another Avenger just may be getting his...

Justice League Coming to Silver Screen
Warner Bros. has announced today that they have bought writer Will Beall to bring DC's Justice League of America to the silver screen. Although it may be seen as a knee jerk reaction to the success seen within the last month for Marvel's Avengers, it seems that the scribe ha...
SPONSORED LINKS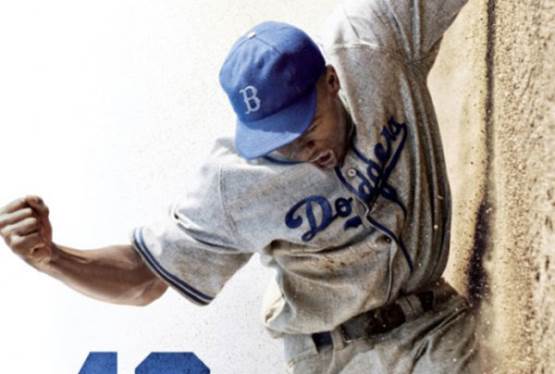 42
WAS: $14.99
NOW: $12.99