Ready or Not Blu-ray Review
By
Allison Rose
,
Dec 05, 2019 06:41 PM EST
Ready or Not combines humor and murder to create a deliciously wonderful film and brought a surprise hit with critical acclaim to movie theaters this summer.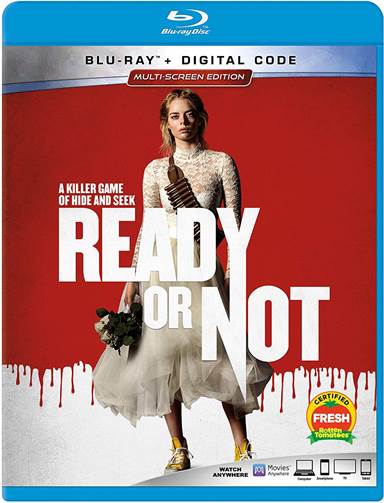 It's just a simple, harmless childhood game, right? Everyone grows up playing hide and seek. However, when it becomes a real scenario of life and death, it's no longer a game. That is the concept behind directors Matt Bettinelli-Olpin and Tyler Gillet (Devil's Due) horror/thriller, Ready or Not. The screenplay written by Guy Busick (Watch Over Me) and Ryan Murphy (Minutes Past Midnight), combines humor and murder to create a deliciously wonderful film and brought a surprise hit with critical acclaim to movie theaters this summer. Three months later, just in time to buy holiday gifts, Ready or Not hits stores in a Blu-ray and Digital download combo pack.

Most girls dream of their wedding day and Grace (Samara Weaving; Three Billboards Outside Ebbing, Missouri) is no different. Brought up in the foster system she is excited to marry her fiancé, Alex Le Domas (Mark O'Brien; Arrival) and become a part of his large family. Therefore, when they insist she chooses a game and play it on her wedding night she is willing to go along with their strange request. As the family sits around the dining room table, Grace picks a card with the game hide and seek on it. Since the family seems to be extremely serious about this "ritual", Grace, who is amused by it all, wanders the house looking for a place to hide.

Alex runs to find Grace and warn her that it isn't a game, just as the two witness Alex's sister, Emilie (Melanie Scrofano; Wynonna Earp) accidentally killing one of the maids thinking it was Grace. Suddenly, Grace realizes the gravity of the situation and that the tale told by Alex's father, Tony (Henry Czerny; Mission: Impossible) about a deal his great- grandfather made was true. She is to be the sacrifice so that the Le Domas family can live and remain wealthy. The fantasy of Grace's wedding night has become a nightmare.

Weaving leads this ensemble through a night of mayhem and blood but each member of the cast brings something to their role. Andie MacDowell (Four Weddings and a Funeral), who plays Alex's mother, is just the right blend of sweetness and tartness like a ripe granny smith apple. Adam Brody (The O.C.) as Alex's alcoholic brother plays him as a sad grown man trying to outlive the horrors of the past. Nicky Guadagni (Lars and the Real Girl) plays Aunt Helene, the only other member of the family who lost her new spouse to the sacrifice thirty years earlier.

The technical specs are as follows: 1080p high definition resolution with a 2.39:1 aspect ratio and DTS-HD Master Audio 5.1. The picture is clear and detailed and the blacks are true and deep with various shadings (which is a good thing since most of the film takes place at night in a darkened mansion). The Audio is comparable with dense background sounds and special effects. The Blu-ray disc houses the extras, which include: Let the Games Begin: The Making of READY OR NOT, Gag Reel, and Audio Commentary by Radio Silence and Samara Weaving.

I'm not a big fan of the horror genre especially some of the offerings in the last few years but Ready or Not is a cut above the rest. With a balanced mixture of humor, gore and a few jump scares the movie is entertaining and enjoyable. The worst part comes at the end but I suppose there wasn't any better way to end it than the way they did.

The numbers speak for themselves - $6 million to make, $54 million worldwide gross. Even if the dollars signs weren't enough to convince you, the audience and critic reactions are a tell-tale sign that Ready or Not is a bonafide hit.

Grade: B+

Purchase a DVD/Blu-ray/4K UHD physical copy of Ready or Not today at Amazon.com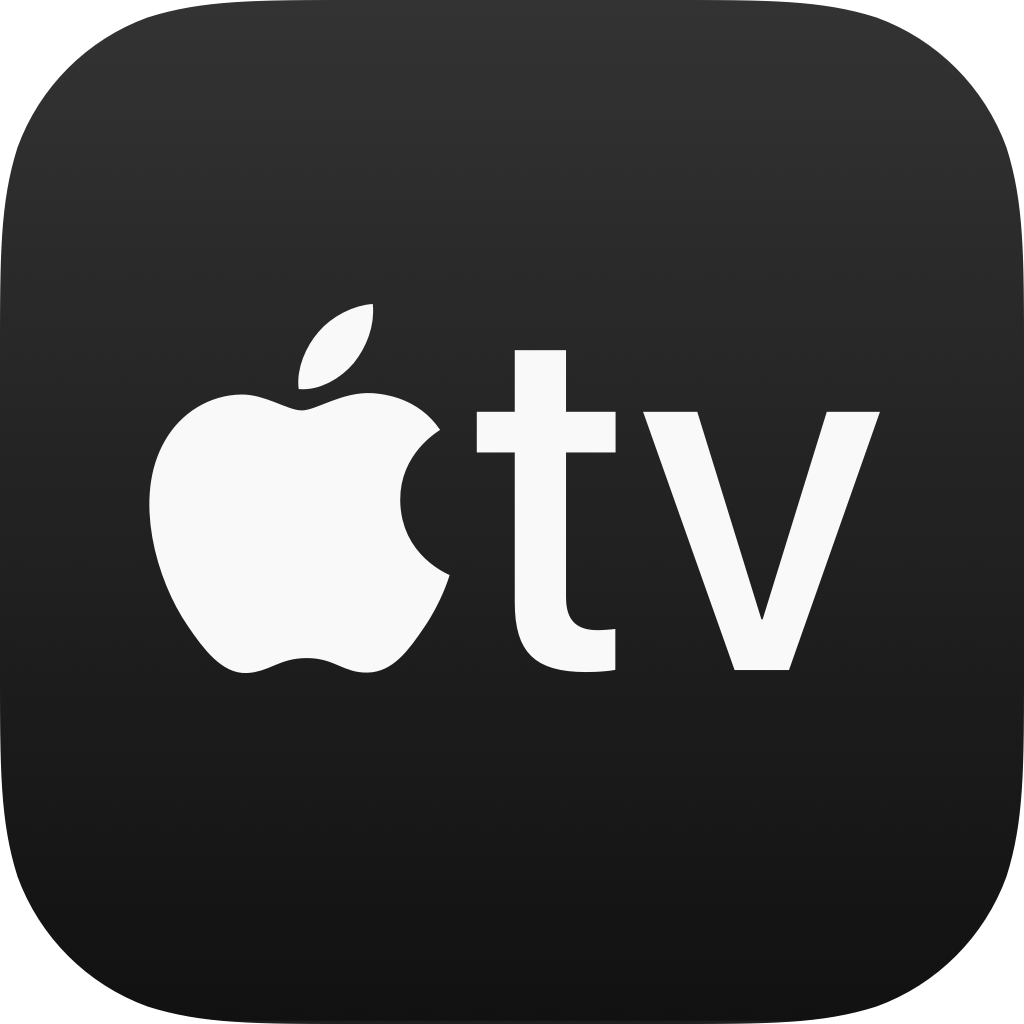 Download Ready or Not in Digital HD/4K from the iTunes store.