Mile 22 (2018)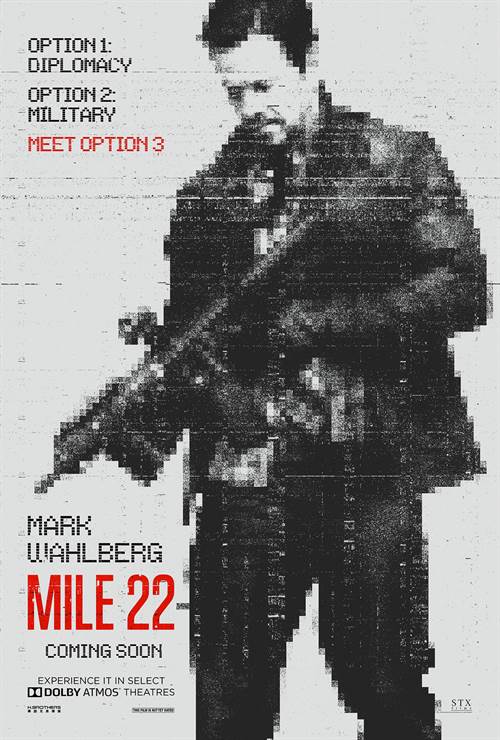 Share this:
| | |
| --- | --- |
| Director: | |
| Writers: | |
| Cast: | |
| Released: | Friday, August 17, 2018 |
| Length: | 90 minutes |
| Studio: | STX Entertainment |
| Genre: | Action/Adventure |
| Rating: | Under 17 requires accompanying parent or adult guardian. |
Synopsis
MOVIE INFO In a visceral modern thriller from the director of Lone Survivor, Mark Wahlberg stars as James Silva, an operative of the CIA's most highly-prized and least understood unit. Aided by a top-secret tactical command team, Silva must retrieve and transport an asset who holds life-threatening information to Mile 22 for extraction before the enemy closes in.

Purchase DVD/Blu-ray/4K UHD physical copy of Mile 22 today at Amazon.com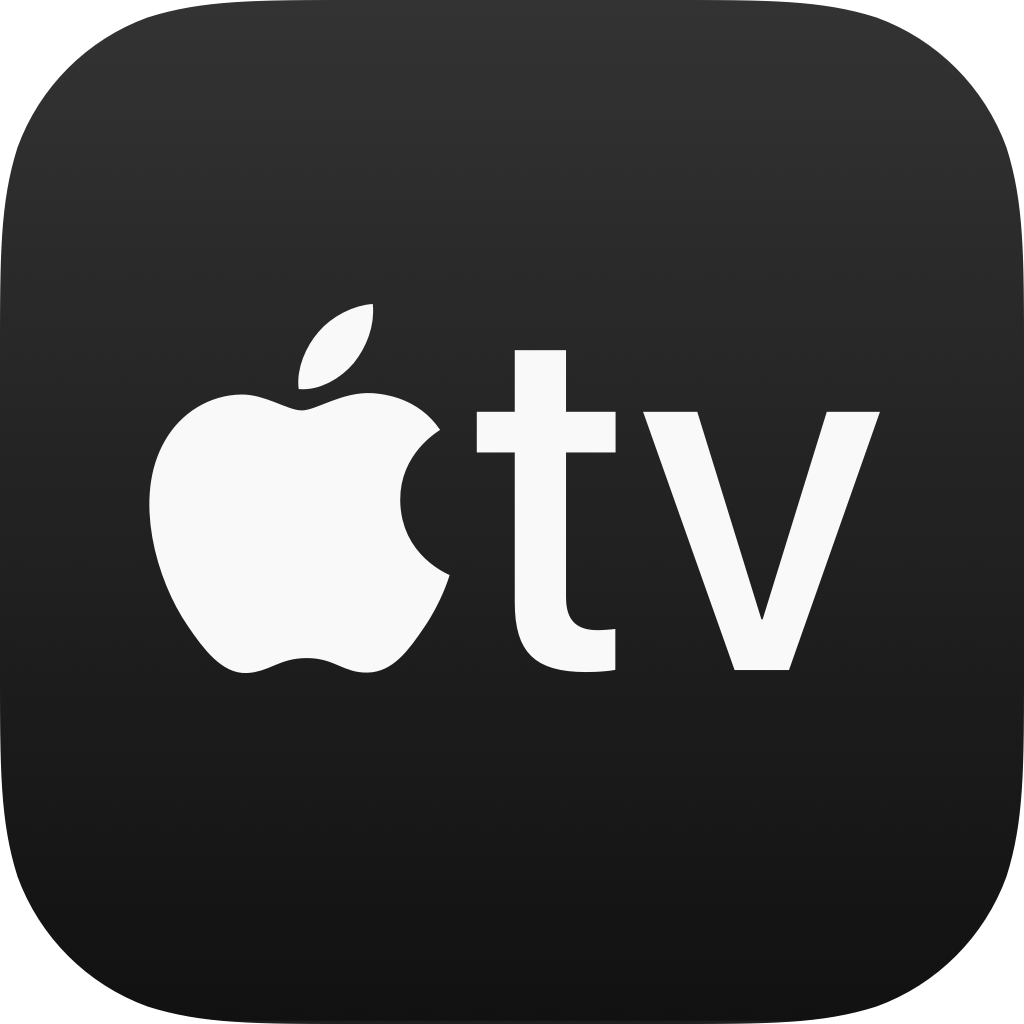 Download Mile 22 in Digital HD/4K from the iTunes store.
Listen to the Mile 22 soundtrack on Apple Music.
Mile 22 images are © STX Entertainment. All Rights Reserved.


Enter For Your Chance To Win a Blu-ray of UNIVERSAL'S MILE 22
11/6/2018 8:12 PM EDT
In August Mark Wahlberg (Ted) once again took the big screen to play a somewhat reluctant action hero by the name of James Silva.  He wielded any number of weapons and engaged in hand-to-hand combat against hostile enemies.  If this sounds like your kind of movie (or you are simply a Wahlberg fan) then you will want to check out this contest to win a copy of the Universal Studios film MILE 22 Blu-...
More>>
Win Complimentary Passes For Two To An Advance Screening of STX ...
8/10/2018 9:01 AM EDT
We've seen Mark Wahlberg in all kinds of roles from the comical mess up whose best friend is a Teddy bear and an up and coming well-endowed porn star to a guy just trying to survive in a world full of humanoid robots shaped like cars.  Thanks to STX film we now get to see him as sort of a military/mercenary government (but not really) operative. MILE 22 is what happens when all other options fail....
More>>
Mile 22 Theatrical Review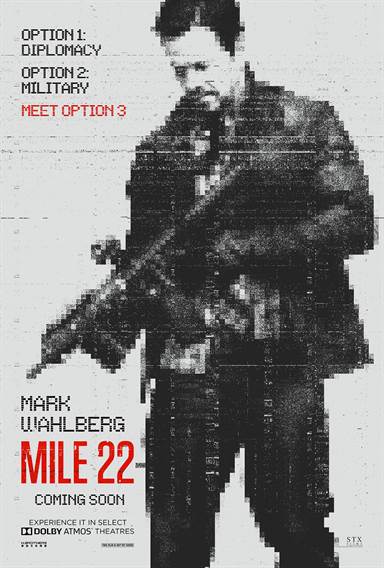 It's a simple matter of "by the books" numbers. Option one…diplomacy. Option two…military. Option three…Overwatch. What, do you ask, is Overwatch? They are the non-government sanctioned tactical team sent in to do the dirty work when all else fails. They are the ones who use any means necessary (a.k.a. not always legal) to find the stolen goods, get the bad guys, etc. - you get the idea. They are deadly and cunning and are one of the reasons we all sleep a little easier at night. Make no mistake they are one of the government's best weapons against spies, dictators, and terrorists and in
Mile 22
we get to watch from the sidelines as they do what they do best.
The story begins sixteen months earlier on a quiet suburban street in America where the Overwatch team orchestrates a raid on a Russian cell and kills everyone in the house including an 18-year-old boy. Fast-forward a year and a half to South East Asia where the team is trying to find some high-powered, radioactive explosive. After some bad intel and a botched retrieval attempt, the informant shows up at the US embassy requesting asylum. He has a disc with him that supposedly gives the five locations of the explosive but the disc is locked and he refuses to give the code to open it until he is on a plane out of the country.
It is Overwatch's job to take the informant, Li Noor (Iko Uwais. The Raid: Redemption) 22 miles from the embassy to the landing strip where a plane is waiting to fly him to Germany. As they move him they are met with resistance and roadblocks at every turn. Little do they know that there are darker forces at play here and there is a deeper plot in action than simply trying to stop a traitor from leaving the country. They find they are fighting for their lives in an attempt to deliver the package safely.
Emmy award nominee Peter Berg (Deep Water Horizon) directs this fast-paced, heart-pounding action film and he once again teams with Mark Wahlberg (Patriots Day) who stars as deeply disturbed team leader, James Silva. Bergs editing style is that of quick cuts and short snippets, which I find frustrating. Perhaps my brain doesn't process visuals at a fast pace but I feel I miss quite a bit as the film jumps quickly from one camera angle to another. His technique does keep the film moving through and doesn't give the audience a moment to rest or get bored. I also give him credit for making a car inoperable once it gets sideswiped in a chase scene. It is a refreshing change from the unrealistic version often used in films where a car is incredibly damaged but still manages to be drivable.
Wahlberg is very good in his role as an almost egomaniacal genius that berates his team and everyone else on a regular basis. He is joined by John Malkovich (Dangerous Liaisons) who oversees the technical team supporting Overwatch. Lauren Cohan (The Walking Dead), Ronda Rousey (Furious 7) and Carlo Alban (21 Grams) round out Silva's team of mercenaries. They have great chemistry and seem to move as a well-oiled machine that has worked together on many missions over several years.
At ninety minutes long Mile 22 movies quickly through the action and a somewhat thin on details plot. The fight and chase scenes are heart pounding and the twist keeps the whole thing interesting. The choreographed hand-to-hand combat is unique and fresh and makes you wonder what else can be used as a weapon and how many ways can the human body break and bleed. While a little graphic it is sure to entertain those that love the action genre while it keeps the rest of us amused and engaged to the very end.
Grade: B+
Read More Mile 22 Reviews
For more reviews please visit our film/television review section.
MOVIE INFO In a visceral modern thriller from the director of Lone Survivor, Mark Wahlberg stars as...
SPONSORED LINKS