Spinning Man (2018)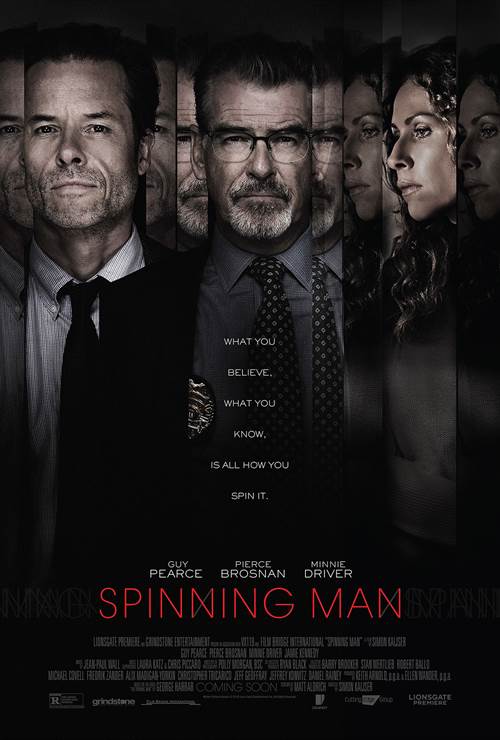 | | |
| --- | --- |
| Director: | |
| Writers: | |
| Cast: | |
| Released: | Friday, April 6, 2018 |
| Length: | 100 minutes |
| Studio: | Lionsgate Premiere |
| Genre: | Drama |
| Rating: | Under 17 requires accompanying parent or adult guardian. |
Spinning Man Synopsis
When a 17-year old girl goes missing, family man and distinguished college professor, Evan Birch's (Guy Pearce) life is turned upside down as circumstantial evidence convinces gruff police Detective Malloy (Pierce Brosnan) that Birch is a prime suspect. As Malloy begins to peel back the layers of Birch's past indiscretions with female students, and his wife (Minnie Driver) begins to question his alibi, Birch's life starts to unravel, and suddenly the questions that he's faced with aren't merely academic – they're a matter of life and death.

Purchase DVD/Blu-ray/4K UHD physical copy of Spinning Man today at Amazon.com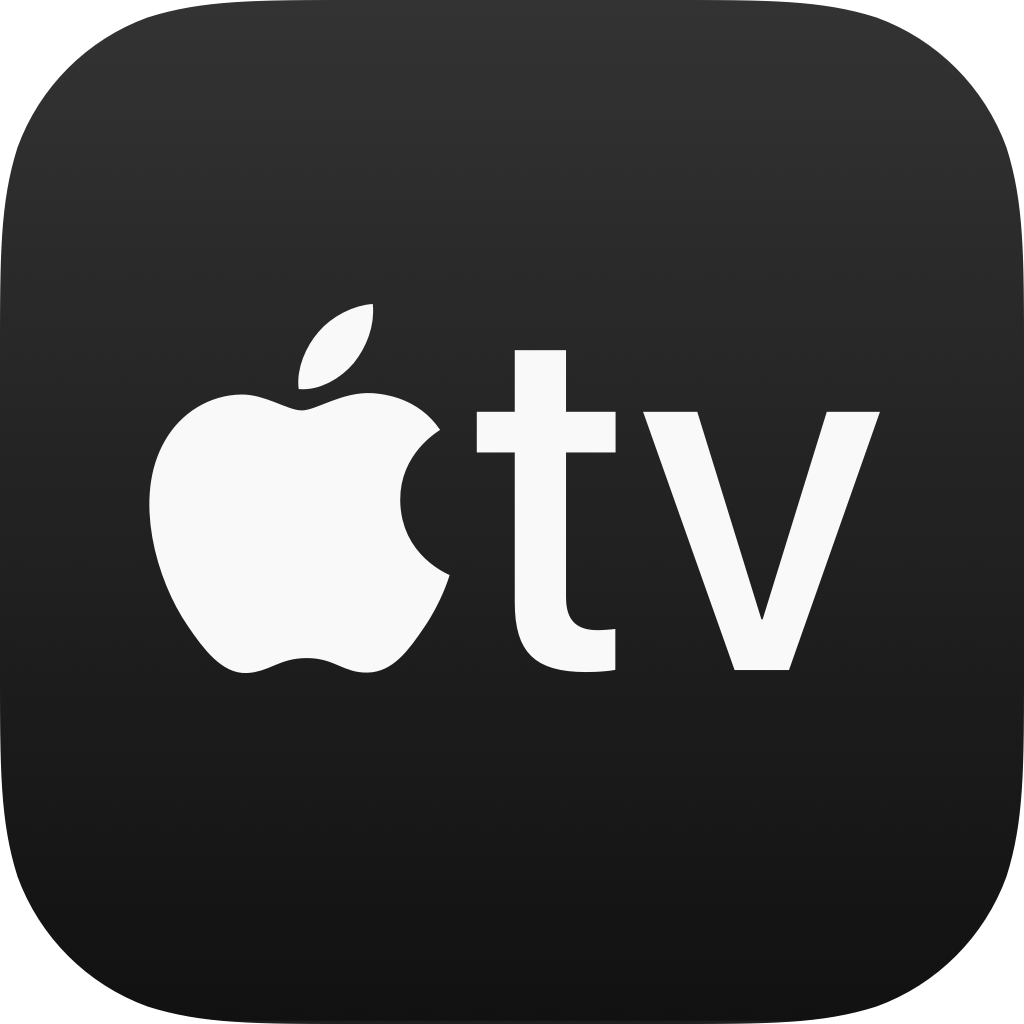 Stream Spinning Man in Digital HD/4K from the AppleTV store.
Spinning Man images are © Lionsgate Premiere. All Rights Reserved.
Spinning Man Blu-ray Review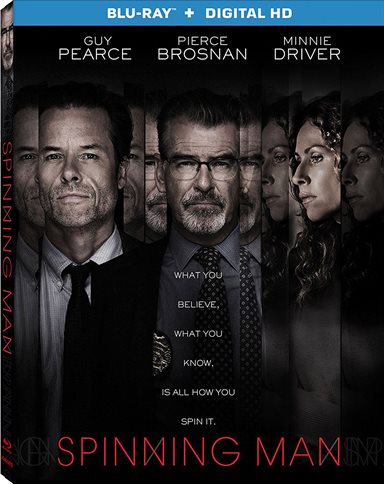 A blackout can be described as
a temporary loss of consciousness
and can be devastating for the individual who suffers from it. Imagine losing track of time and not knowing what you may or may not have done during that time or if what you think may have happened actually is the truth. Author George Harrar takes this idea and twists it into a suspenseful tale in his novel
Spinning Man.
Adapted for the screen this year, the film was released on Video on Demand and in limited release by Lionsgate Premiere this April.
Evan Birch (Guy Pearce; LA Confidential) is a Philosophy professor who lives a quiet, suburban life with his wife, Ellen (Minnie Driver; Good Will Hunting) and his two kids. Joyce Bonner (Odeya Rush; The Giver) is a high school student who works at the canoe rental stand by the lake. When she goes missing Evan suddenly becomes a suspect though he denies ever even knowing the girl. As the evidence mounts, Evan finds himself on probation at work, in a strained marriage and the subject of Police Detective Malloy (Pierce Brosnan; The World is Not Enough) who thinks Evan has something to do with the girl's disappearance.
As the story progresses we come to learn that Evan has flashbacks (or maybe hallucinations) of Joyce. He also seems to have some "gaps" in his memory. We also find out that Evan had a previous indiscretion with a former student of his which forced his family to move where they live now. Plus we see him flirting with a current student named Anna (Alexandra Shipp; Every Day) all leading the audience to the assumption that he very well may have known Joyce, been involved with her and had something to do with her disappearance. Meanwhile, Ellen is becoming more and more suspicious as she sees history repeating itself.
I'm not sure you could assemble a more talented cast than Brosnan, Pearce, and Driver and the film should have been a knock out just based on these three alone. However, while they are all terrific the script and direction it just doesn't live up to the expectation. Pierce is a strong leading man and truly believable as a college professor who may or may not teeter on the edge of propriety. Driver shows a range of emotions as she portrays a woman who wants to believe her husband while deep down sensing he can't be trusted. Brosnan does well as a jaded yet down to earth detective who suspects Birch straight off the bat but can't prove it despite his best efforts. Up and coming actress Shipp is also excellent.
The Blu-ray is presented in 1080p high definition video quality which serves well when the picture is of the wide shots of the picturesque mountain. The color palette is muted, intentionally so I believe to invoke the feeling of hazy fog instead of clear sharpness – much like Evan's mind. The DTS-HD Master Audio 5.1 is clean with the dialogue filling the center channel. The Blu-ray has five extras including digital download, Deleted scenes, Director's commentary, trailer gallery and Inside Spinning Man – a "making of" feature.
Spinning Man has the potential to be a very good film with a terrific cast and interesting concept. However, the delivery loses something as certain details leave the viewer in a murky fog. Why does Birch get these blackouts? Or does he really? Did he have an affair with a student? Did he know Bonner? Etc. There are a few symbolic references such as when Birch talks about the word truth in his classes and the rat he and his family attempt to trap and then keep as a pet (the final scene shows the rodent spinning on a wheel..hmmm) that adds interesting elements to the screenplay. It's a decent film but it could have been so much more.
Grade: C+
For more reviews please visit our film/television review section.
SPONSORED LINKS