Men in Black: International (2019)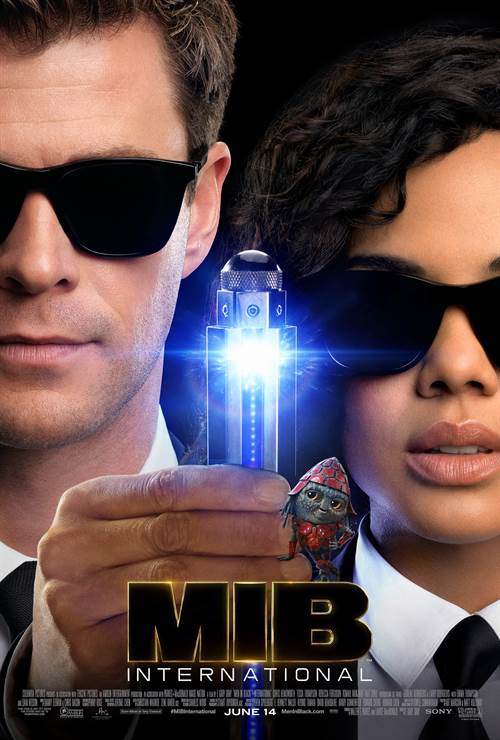 | | |
| --- | --- |
| Director: | |
| Writers: | |
| Cast: | |
| Released: | Friday, June 14, 2019 |
| Length: | 115 minutes |
| Studio: | Columbia Pictures |
| Genre: | Comedy, Action/Adventure |
| Rating: | Some material may be inappropriate for children under 13. |
Synopsis
The Men in Black have always protected the Earth from the scum of the universe. In this new adventure, they tackle their biggest, most global threat to date: a mole in the Men in Black organization.

Purchase DVD/Blu-ray/4K UHD physical copy of Men in Black: International today at Amazon.com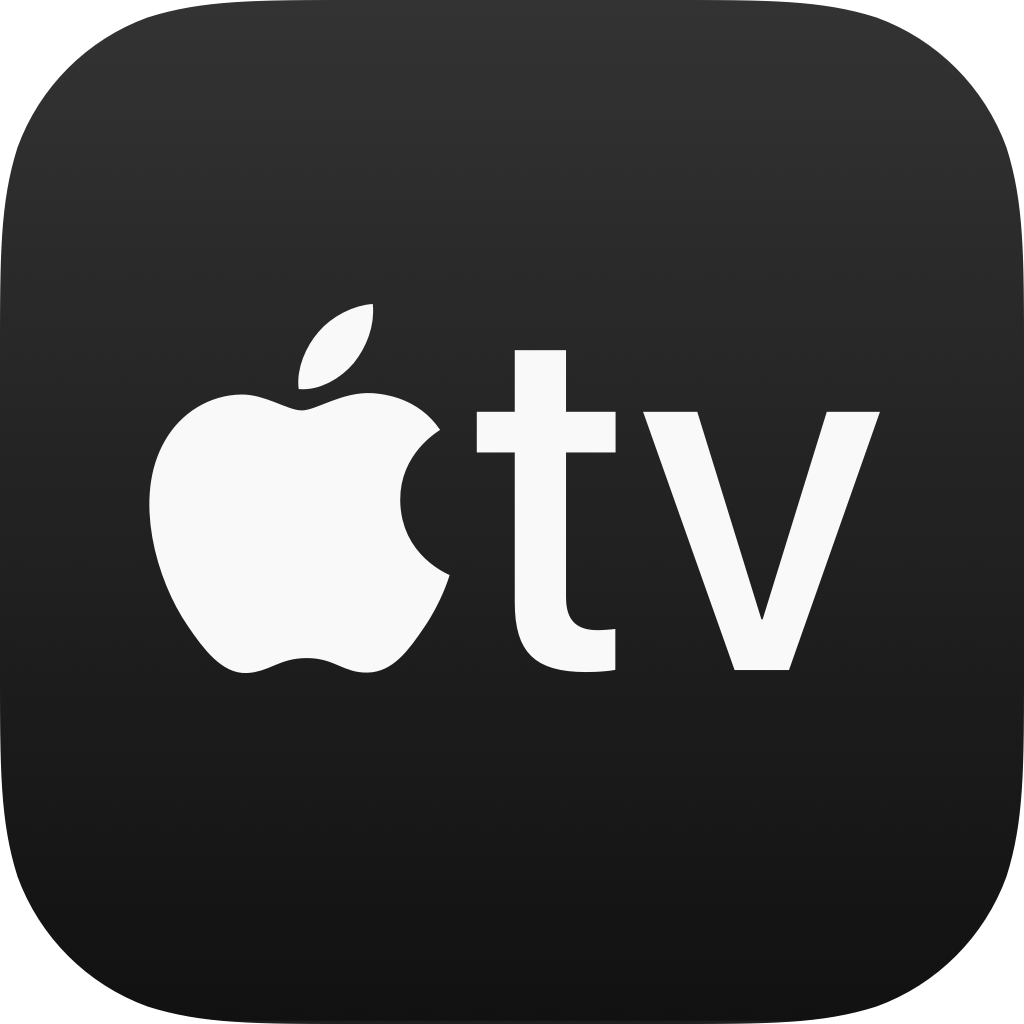 Download Men in Black: International in Digital HD/4K from the iTunes store.
Listen to the Men in Black: International soundtrack on Apple Music.
Men in Black: International images are © Columbia Pictures. All Rights Reserved.
Win Passes For An Advanced Screening of Men In Black: International
6/5/2019 11:50 AM EST
When Men In Black was released in 1997 it became an instant hit that produced two sequels with all three films starring Will Smith (Independence Day).   Now a fourth installment in the franchise is ready to hit theaters and FlickDirect, in conjunction with Columbia Pictures would like to give some lucky winners the opportunity to see the film at 7:30 pm on June 11, 2019, in either Jacksonville, Or...
More>>
Liam Neeson to Join Men in Black Spinoff
5/23/2018 9:55 AM EST
Sony's Men in Black Spinoff is taking shape. Liam Neeson is currently in talks to join the cast of the film, which already stars Chris Hemsworth and Tessa Thompson.Neeson's character is said to be the head of the MIB organization in London, while Hemsworth and Thompson's characters aren't known yet. Plot details also haven't surfaced yet.The film will be directed by F. Gary Gray  (Fate of the Furi...
More>>
F. Gary Gray to Direct Men In Black Reboot
2/5/2018 2:56 PM EST
F. Gary Gray has been chosen to direct the Men In Black franchise reboot. Sony and Amblin's reboot will be based on a script by Iron Man writers Matt Holloway & Art Marcum.The new releases will introduce an all-new cast and won't be including Will Smith or Tommy Lee Jones.  The duo completed their run of the franchise back in 2012.The reboot will be a new take on the original storyline of the secr...
More>>
Men in Black Spinoff Announced
9/29/2017 3:27 PM EST
It has been announced that Men in Black will be coming back in the form of a spinoff. The project has a script by Matt Holloway & Art Marcum (Iron Man and Transformers: The Last Knight) and is being produced by  Walter F. Parkes and Laurie MacDonald and executive produced by Steven Spielberg. There's no director in place yet but it is said that the search for one is active."It's so rare to get to ...
More>>
Script Rewrites Delay "Men In Black III" Production
3/4/2011 10:17 AM EST
"Men In Black III" is experiencing a bit of a production delay, according to Deadline. David Koepp has been brought onto the project to work on the current script, which could take several weeks.The third installment of the series will be set primarily in 1969, with John Brolin playing the young Agent Kay.  Keop will be working on some scenes that the studios have had some problems with. Productio...
More>>
Men in Black: International 4K Review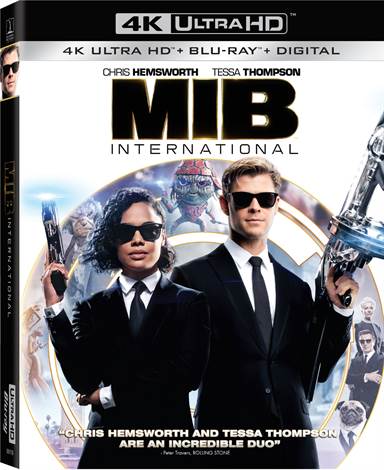 In 1997, we were first introduced to the top-secret agency called Men In Black, whose purpose is to monitor alien activity on Earth. We met Agents Jay (Will Smith;
Aladdin
) and K (Tommy Lee Jones;
Jason Bourne
) and got a glimpse inside their world. We then saw two other releases -
Men in Black II
in 2002 and
Men in Black 3
in 2012. In 2019, the world of the Men in Black expanded with
Men in Black: International
. Now, you can own the latter on 4K Blu-ray for your home entertainment collection.
When Molly (Tessa Thompson;
Avengers: End Game
) was a little girl, she watched as an alien visited her home and as her parents' memories were erased. This stuck with her, and throughout her life, she searched for the elusive Men in Black agency. She eventually finds them and begs to join their ranks. After testing, she proves that she is up to the task, and Agent O (Emma Thompson;
Love Actually
) gives "M" a trial run as a probationary agent sending her to London to investigate a case. Once there, she meets High T (Liam Neeson;
Taken
) who oversees the European operation and Agent H (Chris Hemsworth;
Thor
), who is one of London's best agents and knows it.
Agents M and H find themselves in a bit of a dilemma when Vengus, an alien prince they are protecting, gets murdered while in their care. Now, Agent M must protect an object given to her by Vengus - a weapon that other aliens are trying desperately to get their hands on.
Thompson and Hemsworth team up together for a third time with this film, the first two being in
Thor: Ragnarok
and
Avengers: End Game
. The witty banter was there but it was lacking a bit. One expects to again find the magic that Tommy Lee Jones and Will Smith had together but we just don't see it in this film. Everyone does the best they can with their respective roles, however, this title seems more like a "world-building" throwaway movie rather than a continuation of a beloved franchise. While MIB International had its moments like seeing the MIB branches in other citifies as well as seeing Hemsworth play drunk Thor again for this film there was really nothing that is very memorable.
Men in Black: International is presented in its o
riginal aspect ratio of 2.00:1 using the HEVC / H.265 codec. The video presentation is out-of-this-world (pun intended). All clothing and textures are crisp and clear and UHD truly enhances all the different aliens we see in the Men In Black World. While the video is truly something special, the Dolby Atmos track contained on the disc is dare say "reference quality". Environmental sounds can be heard all around, and well as action scenes, and the dialog. Other than where intended, at no time does the score overpowered any other sound.
Special features for this title include:
Gag Reel
Alien Shopping Network!: (Two Parts) Alien-cestry.com and The Neuralyzer: Like It Never Happened
Deleted Scenes
New Recruits, Classic Suits: A look at the new cast of the franchise.
Let's Do This! Inside the Action & Stunts: A behind-the-scenes look at the stunts in the film.
Look Right Here: Gadgets, Weapons & Rides: A look of the technology from the film.
Expanding the Universe of MIB: A look at the filming locations of London and Marrakesh.
Frank & Pawny's Peanut Gallery: Frank & Pawny view clips and comment on the film.
Les Twins Leave it on the Floor: A behind-the-scenes look at the club scene.
In Case You've Been Neutralized: MIB Recap: A condensed recap of the franchise.
The MIB Meet the NBA: Agents H and M discuss the possibility of aliens in the NBA.
While
Men in Black: International
does an amazing job of expanding the MIB Universe, it really is lacking the charisma from the first and third film. Hopefully, the next Men In Black film will feature both sets of partners which would really make it something special. If you are a fan of the series then you should definitely run out and get this film in 4K UHD. There are very few flaws to be found. If you are a casual viewer of the series, renting is your best bet.
Grade: C+
Read More Men in Black: International Reviews
For more reviews please visit our film/television review section.
What do you do when your car salesman is an alien?! The Men In Black and our hidden cameras fi...

The Men in Black have always protected the Earth from the scum of the universe. In this new adventur...

The Men in Black have always protected the Earth from the scum of the universe. In this new adventur...
SPONSORED LINKS