Men in Black: International (2019)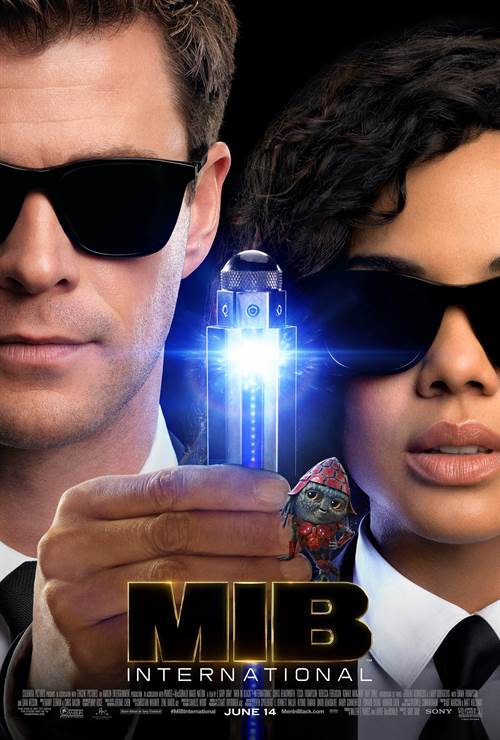 Share this:
| | |
| --- | --- |
| Director: | |
| Writers: | |
| Cast: | |
| Released: | Friday, June 14, 2019 |
| Length: | 115 minutes |
| Studio: | Columbia Pictures |
| Genre: | Comedy, Action/Adventure |
| Rating: | Some material may be inappropriate for children under 13. |
Synopsis
The Men in Black have always protected the Earth from the scum of the universe. In this new adventure, they tackle their biggest, most global threat to date: a mole in the Men in Black organization.

Purchase DVD/Blu-ray/4K UHD physical copy of Men in Black: International today at Amazon.com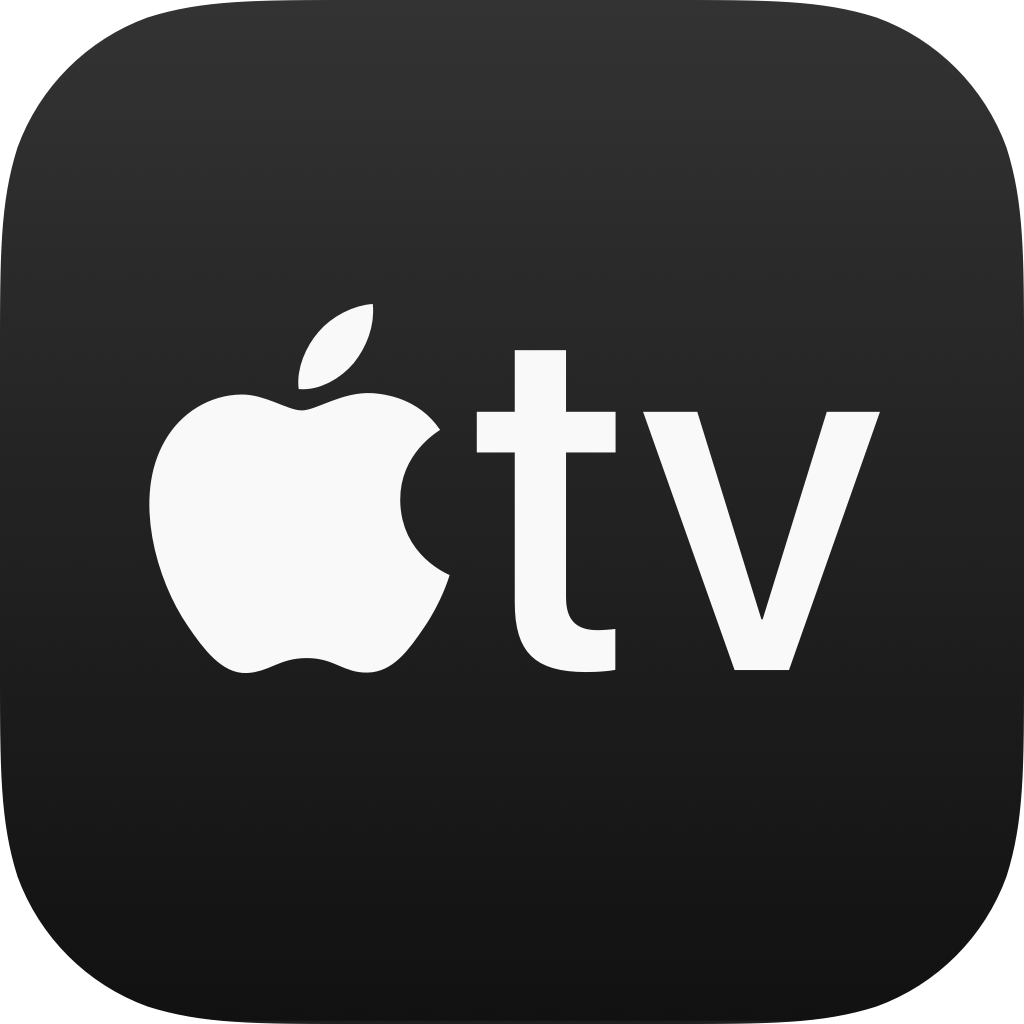 Download Men in Black: International in Digital HD/4K from the iTunes store.
Listen to the Men in Black: International soundtrack on Apple Music.
Men in Black: International images are © Columbia Pictures. All Rights Reserved.
Win Passes For An Advanced Screening of Men In Black: International
6/5/2019 11:50 AM EST
When Men In Black was released in 1997 it became an instant hit that produced two sequels with all three films starring Will Smith (Independence Day).   Now a fourth installment in the franchise is ready to hit theaters and FlickDirect, in conjunction with Columbia Pictures would like to give some lucky winners the opportunity to see the film at 7:30 pm on June 11, 2019, in either Jacksonville, Or...
More>>
Liam Neeson to Join Men in Black Spinoff
5/23/2018 9:55 AM EST
Sony's Men in Black Spinoff is taking shape. Liam Neeson is currently in talks to join the cast of the film, which already stars Chris Hemsworth and Tessa Thompson.Neeson's character is said to be the head of the MIB organization in London, while Hemsworth and Thompson's characters aren't known yet. Plot details also haven't surfaced yet.The film will be directed by F. Gary Gray  (Fate of the Furi...
More>>
F. Gary Gray to Direct Men In Black Reboot
2/5/2018 2:56 PM EST
F. Gary Gray has been chosen to direct the Men In Black franchise reboot. Sony and Amblin's reboot will be based on a script by Iron Man writers Matt Holloway & Art Marcum.The new releases will introduce an all-new cast and won't be including Will Smith or Tommy Lee Jones.  The duo completed their run of the franchise back in 2012.The reboot will be a new take on the original storyline of the secr...
More>>
Men in Black Spinoff Announced
9/29/2017 3:27 PM EST
It has been announced that Men in Black will be coming back in the form of a spinoff. The project has a script by Matt Holloway & Art Marcum (Iron Man and Transformers: The Last Knight) and is being produced by  Walter F. Parkes and Laurie MacDonald and executive produced by Steven Spielberg. There's no director in place yet but it is said that the search for one is active."It's so rare to get to ...
More>>
Script Rewrites Delay "Men In Black III" Production
3/4/2011 10:17 AM EST
"Men In Black III" is experiencing a bit of a production delay, according to Deadline. David Koepp has been brought onto the project to work on the current script, which could take several weeks.The third installment of the series will be set primarily in 1969, with John Brolin playing the young Agent Kay.  Keop will be working on some scenes that the studios have had some problems with. Productio...
More>>
Men in Black: International Theatrical Review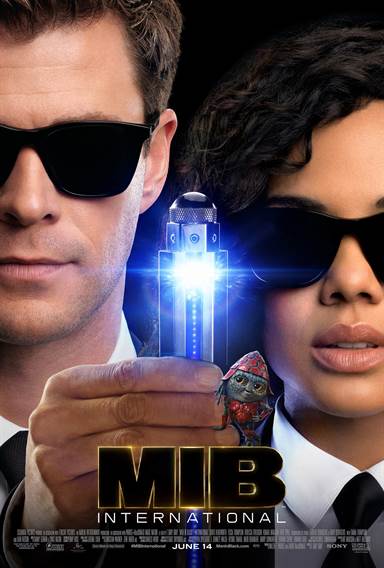 Do you believe aliens live amongst us here on earth,…hiding in plain sight? Are you one of those individuals who is fascinated by conspiracy theories? Do you think our government is hiding secret agencies who go around "erasing" the evidence of aliens? Well, then you know the premise of the MIB movie franchise that began with Will Smith (
Aladdin)
and Tommy Lee Jones (
The Fugitive
) back in 1997. This summer the fourth installment,
Men In Black: International
, heads to theaters to once again keep us all safe from galactic destruction.
Molly (Tessa Thompson; Creed) was a little girl when an alien visited her home and she watched as her parents' memories were neutralized. Molly, who was always fascinated with space, grew up searching for the elusive Men In Black. After trying the FBI, the CIA and various other agencies she finally finds them and pleads her case to become one of them. After testing very high in every area, Agent O (Emma Thompson; Love Actually) gives "M" a trial run as a probationary agent and sends her to London to investigate a possible threat. There she meets High T (Liam Neeson; Taken) who oversees the European operation and Agent H (Chris Hemsworth; Thor), a cocky showoff who is one of London's best agents.
Overzealous and eager to learn, Agent M offers to help Agent H with his security detail of an alien prince, Vengus. Unfortunately, the prince is murdered while in their care but not before giving Agent M a small object begging her to protect it at all costs. The object turns out to be an important weapon that is sought by other aliens (Les Twins – Larry and Laurent Bourgeois) who will do anything in their power to get it. Agents H and M find themselves on a dangerous game of cat and mouse while things seem to be amiss at headquarters; another mystery the Agents try to solve as they run for their lives.
Hemsworth plays his part well and is actually much of the "comic" relief in this film along with a cute chess piece Molly names Pawny voiced by Kumail Nanjiani (The Big Sick). Tessa is good as the eager rookie but unfortunately, unlike in Thor: Ragnarok, she and Hemsworth lack chemistry making their partnership painful to watch. While Smith and Jones had a playful, snarky banter to their dialogue, these two do not. Perhaps part of the problem is the script but regardless they couldn't pull it together to make the movie entertaining.
The graphics are well done but over the top at times, making them even more exaggerated than they need be. Director F. Gary Gray (The Italian Job), taking over the reins from Barry Sonnenfeld (The Addams Family), seems out of his element here and the film suffers for it. There is nothing that keeps the audience's interest as the actors slog through their lines and the action sequences.
In this instance, MIB must stand for "movie is boring" because that is exactly what it was. There was very little (other than perhaps the minors scenes including the brilliant Emma Thompson) to keep me invested in the story or these characters. Even Rebecca Ferguson (The Greatest Showman) as an alien arms dealer with literally multiple arms could not salvage the film.
The first Men in Black movie was fresh, new, entertaining and well done and the second and third installments, while not as strong, still kept elements of the original intact making for a solid set of films. Men In Black: International goes off the rails with a dull script and actors who, based on past history, should mesh well on screen but simply don't.
Grade: C-

Read More Men in Black: International Reviews
For more reviews please visit our film/television review section.
What do you do when your car salesman is an alien?! The Men In Black and our hidden cameras fi...

The Men in Black have always protected the Earth from the scum of the universe. In this new adventur...

The Men in Black have always protected the Earth from the scum of the universe. In this new adventur...
SPONSORED LINKS