Tom Clancy's Jack Ryan (2018)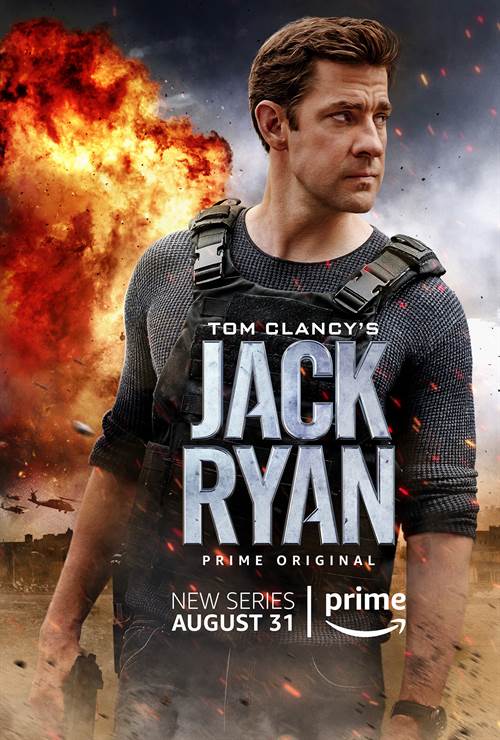 | | |
| --- | --- |
| Director: | |
| Created By: | |
| Writers: | |
| Cast: | |
| Air Date: | Friday, August 31, 2018 |
| Studio: | Amazon Studios |
| Genre: | Television |
| Rating: | This program is specifically designed to be viewed by adults and therefore may be unsuitable for children under 17. |
Synopsis
When CIA analyst Jack Ryan stumbles upon a suspicious series of bank transfers his search for answers pulls him from the safety of his desk job and catapults him into a deadly game of cat and mouse throughout Europe and the Middle East, with a rising terrorist figurehead preparing for a massive attack against the US and her allies.

Purchase DVD/Blu-ray/4K UHD physical copy of Tom Clancy's Jack Ryan today at Amazon.com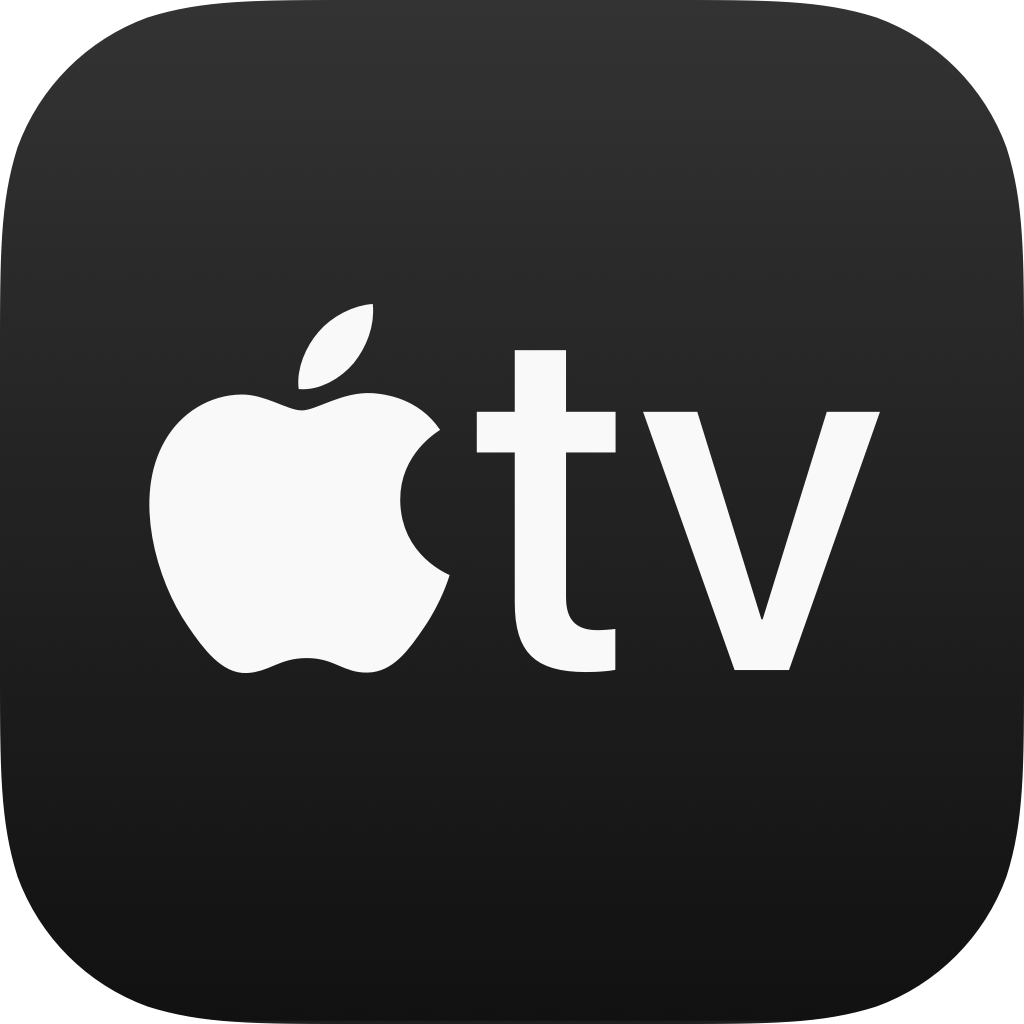 Download Tom Clancy's Jack Ryan in Digital HD/4K from the iTunes store.
Tom Clancy's Jack Ryan images are © Amazon Studios. All Rights Reserved.
Jack Ryan Renewed for Fourth Season
10/14/2021 2:14 PM EST
Amazon has renewed "Jack Ryan" for a fourth season. The John Krasinski led drama has just completed production on their third season.It was also announced that Michael Peña will be joining the cast, but no word on exactly who he will be playing.Aside from Krasinski, "Jack Ryan" stars  Wendell Pierce as James Greer and Michael Kelly as Mike November. Krasinski also executive produces the series alo...
More>>
Jack Ryan Producer Marcy Ross Steps Down as Skydance TV President
1/7/2020 11:19 AM EST
Marcy Ross, Skydance TV President, will be leaving her position after six years. She will be changing gears and will produce through an overall deal with Skydance Television. Ross will still serve as executive producer for Grace and Frankie, Altered Carbon, Condor, Foundation, and Jack Ryan."Six and a half years ago, we had the idea to expand Skydance beyond film into television. Marcy took that i...
More>>
Amazon Prime Video Makes Surprise Drop of Jack Ryan Season Two
10/31/2019 1:52 PM EST
Amazon Prime Video surprised Jack Ryan fans today with the surprise release of the series' second season. This release was made a day early.In the second season of Tom Clancy's Jack Ryan, after tracking a potentially suspicious shipment of illegal arms in the Venezuelan jungle, CIA Officer Jack Ryan, portrayed by Krasinski, heads down to South America to investigate. As Jack's investigation threat...
More>>
Tom Clancy's Jack Ryan - Season Two Blu-ray Review
Jack Ryan is back! The second season of Amazon's spy thriller debuted on October 31, 2019. And like the first season you can now also own it on a physical Blu-ray on August 4th, 2020.

The season brings back John Krasinski (The Office) in the title role as the CIA analyst turned field agent. This season's timeline is a few months after where Season One left off with Jack Ryan heading to Venezuela alongside a US Senator on a diplomatic mission. However, things take a turn for the worse and Ryan must work alongside his former boss, James Greer (Wendell Pierce; Selma), The CIA station Chief in Venezuela (Michael Kelly; Dawn of the Dead ), a special ops team headed by season one's John Hoogenakker (Castle Rock), and a German spy (Noomi Rapace; Girl With The Dragon Tattoo) to figure out exactly what is happening and how to get the situation under control.
Unlike the first season, there is not much character development of Ryan's or Greer's characters, but it highlights a very relevant issue inside the country of Venezuela, and the intensity and focus of the original season continues with this one.

With the new setting, it also brings along an entirely new cast including Rapace, Kelly, Tom Wlaschiha (Game of Thrones), Jordi Mollà (Bad Boys II), and Cristina Umaña (Wild District). They all do a superb job on their roles strengthening the show even more in Season Two.
Trying to keep the story of Jack Ryan in the real world, this time we go to Venezuela and see what has happened to a once flourishing democracy. The show takes place in the current situation of today. Venezuela elected a nationalist, who then lied and made the government so corrupt it is really a dictatorship while telling the outside world they are a democracy. It is at that time Jack Ryan and James Greer enter the Venezuela stage, during a "going through the motions" election simply for show. What they find out is that the country's president Nicolás Reyes (Mollà) is secretly keeping a mining facility and a death camp that is off the books. With the help of Harriet (Rapace), Mike (Kelly), and Matice (Hoogenakker) they try to shine light onto this horrible government and make things right. Along the way, Jack loses a friend and the issue becomes so personal to Ryan that he is willing to throw everything away to bring the killer to justice.
I personally found this season a bit unsettling since I honestly see echos of a worst-case scenario that can happen in the United States with the current state of affairs, but it does provide hope that democracy will win in the end.
The foreign locations look great on Blu-ray with the 1080p resolution really bringing every aspect of the digitally shot video alive. The clarity is incredible, and while the show streamed it 4K I can only imagine what the physical copy would have been had they choose to go that route with this release. With a television show that includes a lot of action sequences, one would expect to find details and layered audio and the Dolby Atmos track on the discs doesn't disappoint. Explosions envelop the viewer from all sides as do the sounds of the jungle, beautifully setting the scenes laid out with the visuals.
Just like last year's season one blu-ray, the set is pretty bare-bones in special features. It does not feature a digital code for the series but offers some deleted scenes from a few episodes.
This 2-disc set comes with the following extras:
Disc One — Deleted Scenes From "Cargo" and "Dressed to Kill."
Disc Two: — Deleted Scenes From "Persona Non-Grata", "Dios y Federacion", and "Strongman".
Overall, I would definitely recommend this season on Blu-ray, even though the extras leave a bit to be desired. I'm looking forward to the release of season three, which was announced back in February of 2020. Be sure to go out and get your hands on this title for your home entertainment collection as this one might be one that emulates history (in the future) for Americans.
Grade: A-
Read More Tom Clancy's Jack Ryan Reviews
Nathan M Rose (A) (Tom Clancy's Jack Ryan - Season One Blu-ray Review)
For more reviews please visit our film/television review section.
After tracking a potentially suspicious shipment of illegal arms in the Venezuelan jungle, CIA Offic...
SPONSORED LINKS