Tom Clancy's Jack Ryan (2018)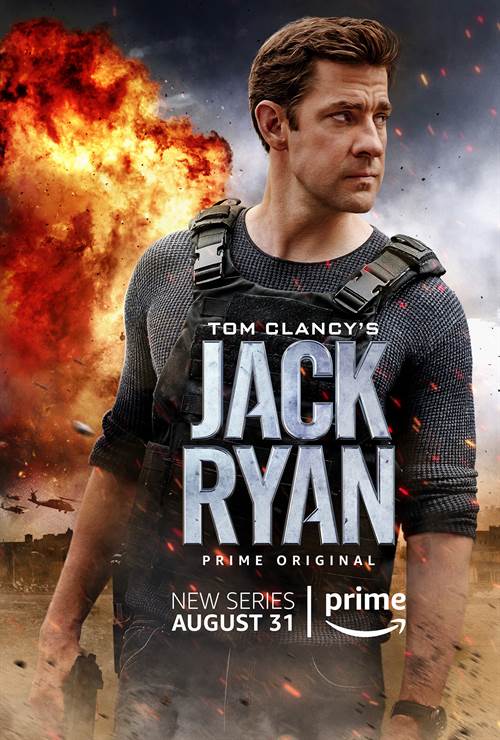 Share this:
| | |
| --- | --- |
| Director: | |
| Created By: | |
| Writers: | |
| Cast: | |
| Air Date: | Friday, August 31, 2018 |
| Studio: | Amazon Studios |
| Genre: | Television |
| Rating: | This program is specifically designed to be viewed by adults and therefore may be unsuitable for children under 17. |
Synopsis
When CIA analyst Jack Ryan stumbles upon a suspicious series of bank transfers his search for answers pulls him from the safety of his desk job and catapults him into a deadly game of cat and mouse throughout Europe and the Middle East, with a rising terrorist figurehead preparing for a massive attack against the US and her allies.

Purchase DVD/Blu-ray/4K UHD physical copy of Tom Clancy's Jack Ryan today at Amazon.com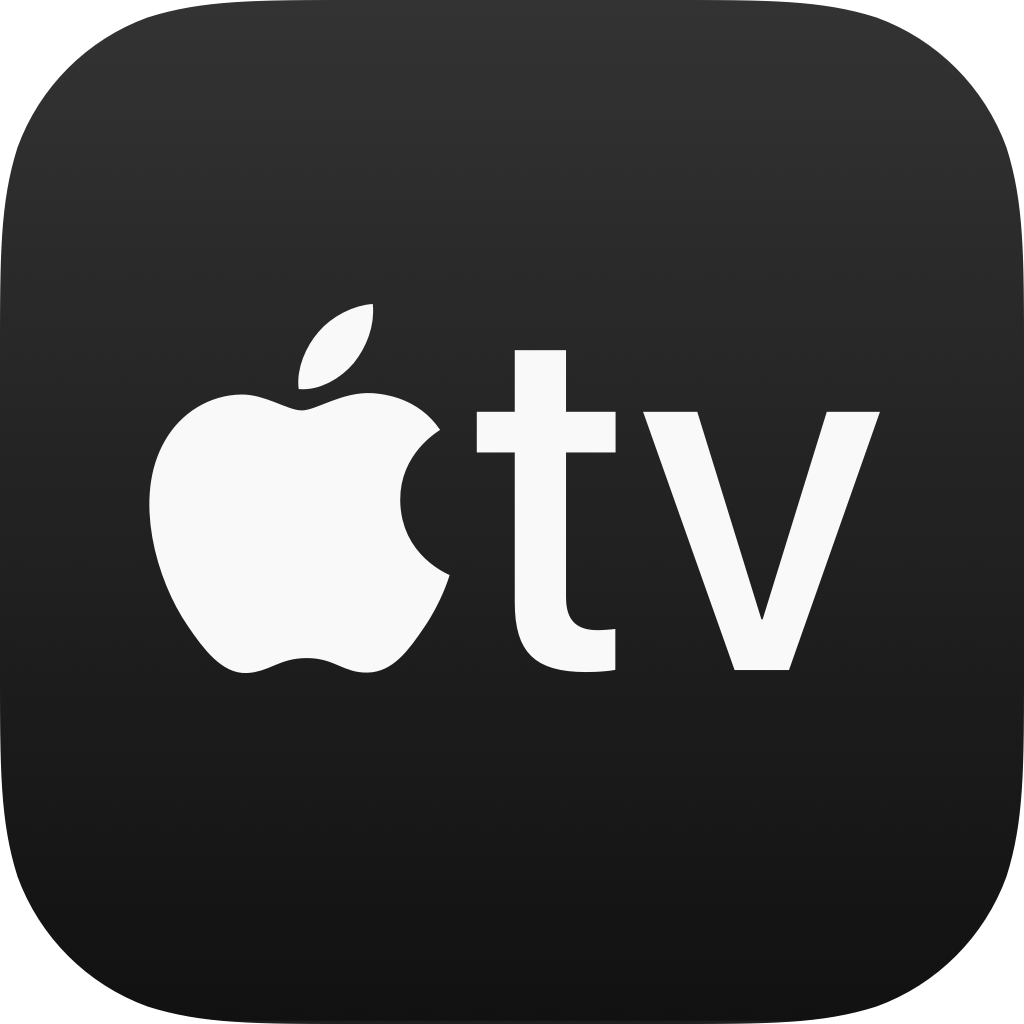 Download Tom Clancy's Jack Ryan in Digital HD/4K from the iTunes store.
Tom Clancy's Jack Ryan images are © Amazon Studios. All Rights Reserved.
Jack Ryan Renewed for Fourth Season
10/14/2021 2:14 PM EST
Amazon has renewed "Jack Ryan" for a fourth season. The John Krasinski led drama has just completed production on their third season.It was also announced that Michael Peña will be joining the cast, but no word on exactly who he will be playing.Aside from Krasinski, "Jack Ryan" stars  Wendell Pierce as James Greer and Michael Kelly as Mike November. Krasinski also executive produces the series alo...
More>>
Jack Ryan Producer Marcy Ross Steps Down as Skydance TV President
1/7/2020 11:19 AM EST
Marcy Ross, Skydance TV President, will be leaving her position after six years. She will be changing gears and will produce through an overall deal with Skydance Television. Ross will still serve as executive producer for Grace and Frankie, Altered Carbon, Condor, Foundation, and Jack Ryan."Six and a half years ago, we had the idea to expand Skydance beyond film into television. Marcy took that i...
More>>
Amazon Prime Video Makes Surprise Drop of Jack Ryan Season Two
10/31/2019 1:52 PM EST
Amazon Prime Video surprised Jack Ryan fans today with the surprise release of the series' second season. This release was made a day early.In the second season of Tom Clancy's Jack Ryan, after tracking a potentially suspicious shipment of illegal arms in the Venezuelan jungle, CIA Officer Jack Ryan, portrayed by Krasinski, heads down to South America to investigate. As Jack's investigation threat...
More>>
Tom Clancy's Jack Ryan - Season One Blu-ray Review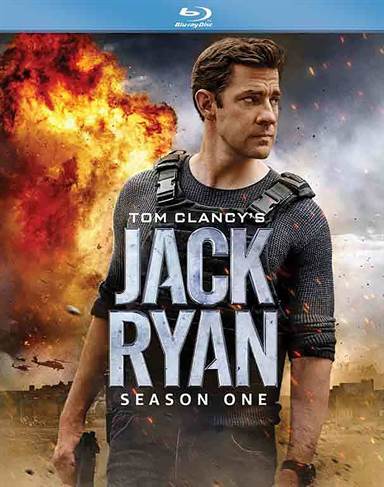 When author Tom Clancy introduced Jack Ryan to the world it was only a matter of time before the character would be portrayed in other forms of media. In 1990 the character was first brought to the big screen in Hunt For Red October and since its inception, The Jack Ryan franchise has had a number of different leads including Alec Baldwin (Boss Baby), Harrison Ford (Raiders of the Lost Ark), and Chris Pine (The Star Trek Franchise). Now, it's John Krasinski's (A Quiet Place) turn to take over the titular role in Amazon's new series, Tom Clancy's: Jack Ryan, that debut on August 31st, 2018 and is now available on Blu-ray courtesy of Paramount Home Entertainment.
The series is based off the series of novels by Tom Clancy and follows the story of Ryan, a CIA analyst who finds himself thrown into the field and away from his desk after the discovery of various financial transactions made by an Islamic terrorist group called the Suleiman. In the first season, we see Ryan, along with his boss and mentor Jim Greer (Wendell Pierce; Suits), following leads around the world and killing terrorists as he goes. In between all these trips, however, Ryan tries to maintain some normalcy in his life with girlfriend Dr. Catherine Mueller (Abbie Cornish; Limitless), an infectious disease doctor.
When you think about lead action heroes, John Krasinski is not normally one you might think of as his stardom was reached from his long stay as Jim Halpert on The Office. However, to dismiss Krasinski would be a bad choice because he brings along exactly what the character needs, someone who can think as being "a person of action". Before Krasinski's take on the character, no one aside from Ford was able to portray both of these sides well, and it is a comforting thought to think he plays a young Harrison Ford. The other main characters that are brought along from the original films are also played very well compared to their older characters in the Harrison Ford films. These include Wendell Pierce who will become James Earl Jones and Abbie Cornish who will become Anne Archer. The rest of the supporting cast including in Ali Suliman (The Kingdom), and Mena Massoud (Aladdin) all hold their own in this wonderfully scripted and very realistic story.
While Tom Clancy's: Jack Ryan season one was shot digitally and presented in native 4K with HDR on Amazon Prime, it was downgraded for the release of the Blu-ray to 1080p, but still has it's the original aspect ratio of 1.78:1. While the pictures is sharp, and colors are spot on, it is missing some of the detail and HDR that is seen in the streaming release of the series. The desert does not look as vivid as it did in HDR, and details such as cracks in a building, or texture on clothes are a bit blurred compared to the 4K version. On the other hand, the Dolby Atmos mix from the streaming version of the show has been ported over to the Blu-ray and sounds amazing. The dynamic range envelopes the viewer allowing them to hear everything. One highlight is the amazing job they did with the audio for the firefights. Every sound, including the shell casings dropping to the ground, can be heard with great clarity.
When it comes to special features this release, unfortunately, falls short. The two-disc set only contains four extremely short deleted scenes, that really do not add anything extra to the story. It would have been great if they could have added at least one or two featurettes about the making of season one, as the story was so interesting one can't help but want more information on how they pulled off such an amazing reboot.
Tom Clancy's: Jack Ryan is an amazing reboot of the long-running franchise and is a pleasure to watch. One can only hope for people who like to physically own the discs that a 4K HDR version with some special features will be released at some point. However, until that time this release will do quite nicely.
Grade: A
Read More Tom Clancy's Jack Ryan Reviews
Nathan M Rose (A) (Tom Clancy's Jack Ryan - Season Two Blu-ray Review)
For more reviews please visit our film/television review section.
After tracking a potentially suspicious shipment of illegal arms in the Venezuelan jungle, CIA Offic...
SPONSORED LINKS