News of The World (2020)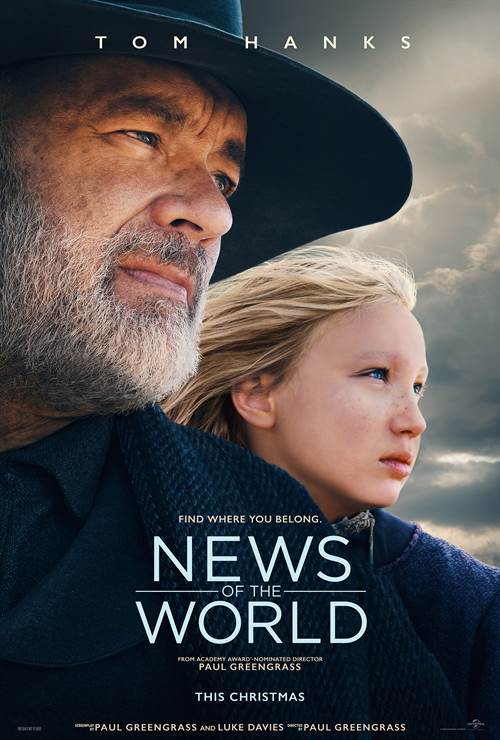 Share this:
| | |
| --- | --- |
| Director: | |
| Writers: | |
| Cast: | |
| Released: | Friday, December 25, 2020 |
| Length: | 118 minutes |
| Studio: | Universal Pictures |
| Genre: | Drama |
| Rating: | Some material may be inappropriate for children under 13. |
Synopsis
This Christmas, Universal Pictures is proud to present Tom Hanks starring in News of the World, a moving story written and directed by Paul Greengrass, reuniting for the first time with his star from their 2013 Best Picture nominee Captain Phillips.
Five years after the end of the Civil War, Captain Jefferson Kyle Kidd (Hanks), a veteran of three wars, now moves from town to town as a non-fiction storyteller, sharing the news of presidents and queens, glorious feuds, devastating catastrophes, and gripping adventures from the far reaches of the globe.
In the plains of Texas, he crosses paths with Johanna (Helena Zengel, System Crasher), a 10-year-old taken in by the Kiowa people six years earlier and raised as one of their own. Johanna, hostile to a world she's never experienced, is being returned to her biological aunt and uncle against her will.
Kidd agrees to deliver the child where the law says she belongs. As they travel hundreds of miles into the unforgiving wilderness, the two will face tremendous challenges of both human and natural forces as they search for a place that either can call home.
News of the World is directed by Greengrass (the Bourne films, United 93) from his screenplay with Luke Davies (Lion), based on the National Book Award finalist and best-selling novel by Paulette Jiles. The film is produced by Gary Goetzman (Mamma Mia! franchise, Greyhound), Gail Mutrux (The Danish Girl, Donnie Brasco) and Gregory Goodman (22 July, 8 Mile). The executive producers are Steven Shareshian and Tore Schmidt. The film's music is by eight-time Academy Award® nominee James Newton Howard.

Purchase DVD/Blu-ray/4K UHD physical copy of News of The World today at Amazon.com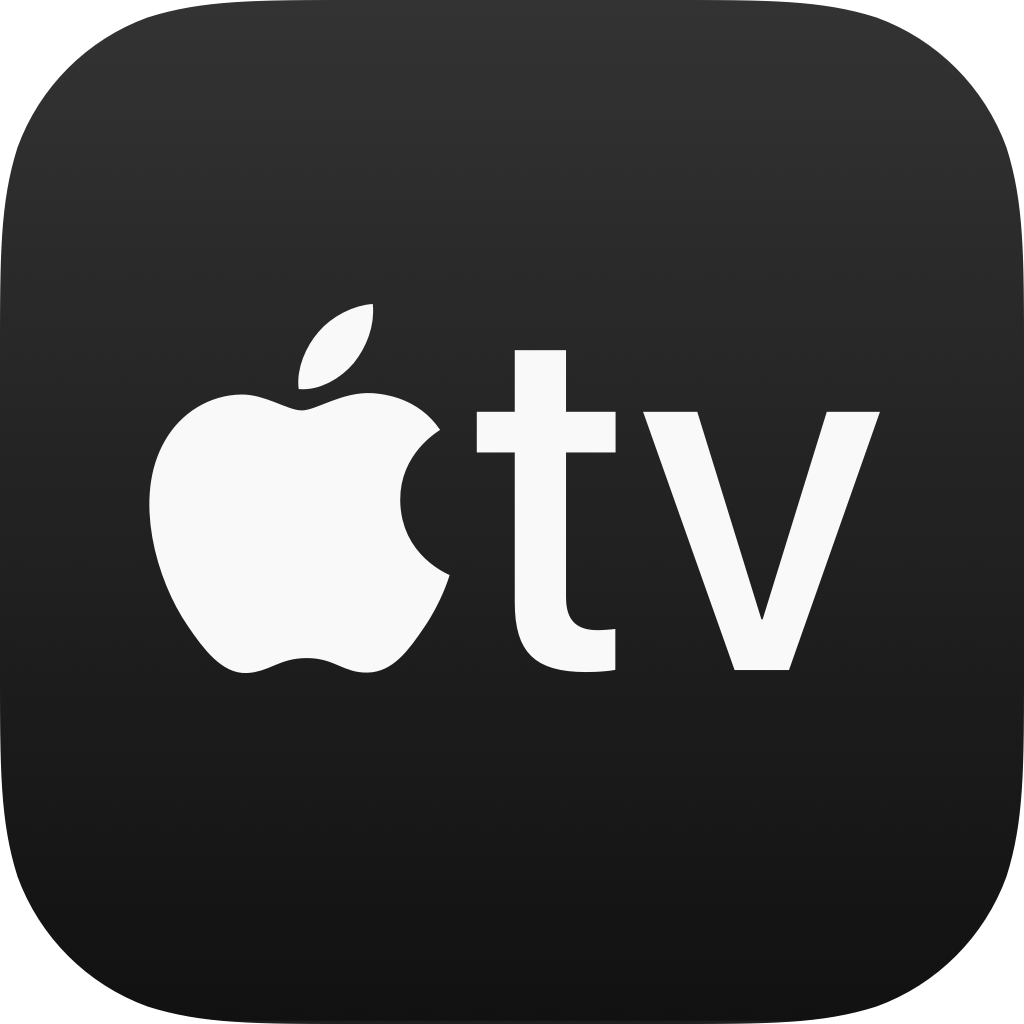 Download News of The World in Digital HD/4K from the iTunes store.
Listen to the News of The World soundtrack on Apple Music.
News of The World images are © Universal Pictures. All Rights Reserved.


News of The World Theatrical Review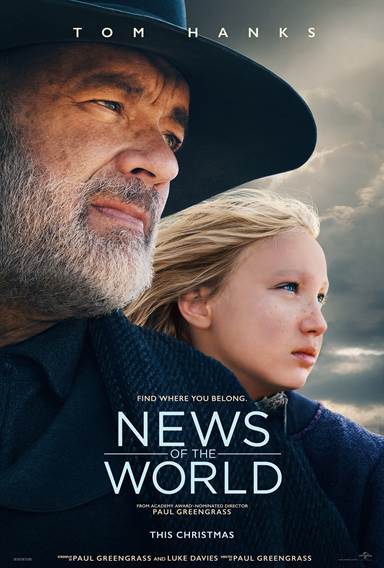 Once upon a time…Hollywood cranked out one Western Film after another. Audiences loved them; they couldn't get enough rough riding, bad guys, good guys, crooked sheriffs, gunfights, lone heroes, and cliffhanging rescues. They made cowboys the biggest movie stars. Then tastes changed and the western all but faded away, morphing into what are today's Space Opera and Super Hero movies. They have basically the same plots, characters, and stories just melded into this new format.
Yet, the lure of the Western Drama still persists, and classic films like "The Searchers", "The Wild Bunch", and "Who Shot Liberty Valance" are hailed as 'the best of the best' and increasingly turn up streaming on popular Networks. It's in this vein that "News of the World" brings us back to a rouged time in our history when the country was struggling to put itself back together after the Civil War, especially out West.
Even though the film is a true-grit western set in 1871 it's surprisingly relevant to our times and anyone watching can see the comparisons between that time of national distrust, and the current widespread divisions in today's America.
Here's The Storyline…
It's five years after the end of the Civil War, and out West current news is hard to come by, especially in small isolated plains towns. Traveling wanderer Jefferson Kyle Kidd (Hanks), an ex-Captain in the Army of the South has found a way to make a living by reading the News of the Day in every town he wanders into.
Somewhere on the plains of Texas he stumbles onto what has been the scene of a violent hanging and hiding in the remains of a destroyed wagon he discovers Johanna (Zengel), a ten-year-old girl who was taken by the Kiowa tribe six years earlier to be raised as one of their own. Turns out she was being returned to relatives she'd never met hundreds of miles away through hostile lands.
Circumstances compel Capt. Kidd to agree to undertake the journey of her return. Though they seem to be strangers bound by a shared sense of loss, theirs is a challenging relationship as the girl highly distrusts a world she has no knowledge of and speaks only Kiowa and a few words of German. Complicating things are the mounting dangers surrounding them at every turn.
Tom Hanks is as expected, a warm and welcome presence that holds the whole film together. He's a joy to watch, as he takes on a role depicting him older and weaker than we're used to. His co-star, young Helena Zengel, is amazingly good, portraying Johanna with an unexpected fresh innocence that belays what must have been some terrifying moments in her life.
Director Paul Greengrass brings his eye for detail to the film, in the same manner, he did with Hanks on the film "Captain Phillips". However, it did bother me that the time between the moments of action in the film seems to drag a bit, and are somewhat predictable, he could have moved them along faster.
My take… This is a good film in the mould of the traditional gritty Western. I hadn't realized how much I'd been missing them, "News of the World" reminded me. Watch it when you can, you won't be disappointed.
Rating: B

"News of the World" is Rated PG-13 for violence, disturbing images, thematic material, and some language.
-- Alyn Darnay
Read More News of The World Reviews
For more reviews please visit our film/television review section.
This Christmas, Universal Pictures is proud to present Tom Hanks starring in News of the World, a mo...
SPONSORED LINKS