The Mauritanian (2021)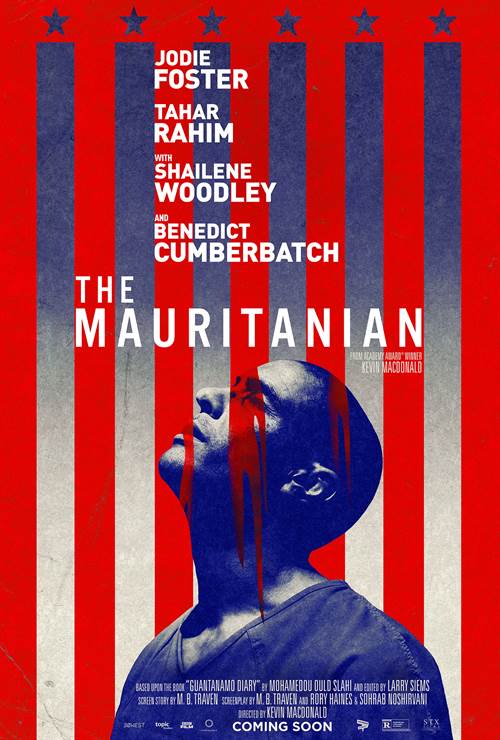 | | |
| --- | --- |
| Director: | |
| Writers: | |
| Cast: | |
| Released: | Friday, February 12, 2021 |
| Length: | 129 minutes |
| Studio: | STX Entertainment |
| Genre: | Thriller |
| Rating: | Under 17 requires accompanying parent or adult guardian. |
Synopsis
Directed by Kevin Macdonald and based on the NY Times best-selling memoir "Guantánamo Diary" by Mohamedou Ould Slahi, this is inspiring the true story of Slahi's fight for freedom after being detained and imprisoned without charge by the U.S. Government for years. Alone and afraid, Slahi (Tahar Rahim) finds allies in defense attorney Nancy Hollander (Jodie Foster) and her associate Teri Duncan (Shailene Woodley) who battle the U.S. government in a fight for justice that tests their commitment to the law and their client at every turn. Their controversial advocacy, along with evidence uncovered by a formidable military prosecutor, Lt. Colonel Stuart Couch (Benedict Cumberbatch), uncovers shocking truths and ultimately proves that the human spirit cannot be locked up.

Purchase DVD/Blu-ray/4K UHD physical copy of The Mauritanian today at Amazon.com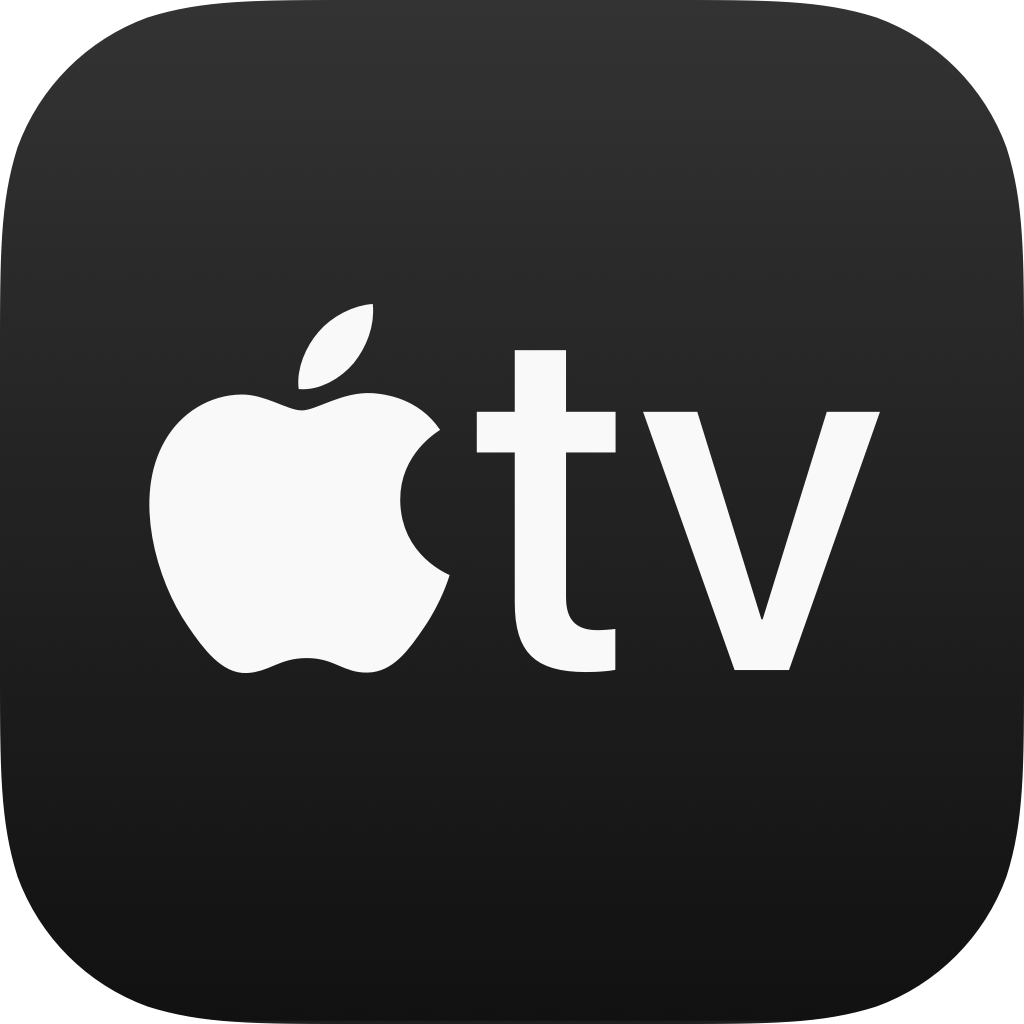 Download The Mauritanian in Digital HD/4K from the iTunes store.
Listen to the The Mauritanian soundtrack on Apple Music.
The Mauritanian images are © STX Entertainment. All Rights Reserved.
See A Free Screening of The Mauritanian This Wednesday, February...
2/22/2021 9:24 PM EST
Guantanamo Bay…We have all heard the stories of foreigners being held there and tortured for years without being charged with any crime.  In 2015, one of those individuals, Mohamedou Ould Salahi (Tahar Rahim) published his memoir, Guantanamo Diary, which has become the basis for the film, THE MAURITANIAN.  STX Films in conjunction would like to award a virtual pass to see the movie on Wednesday, F...
More>>
The Mauritanian Theatrical Review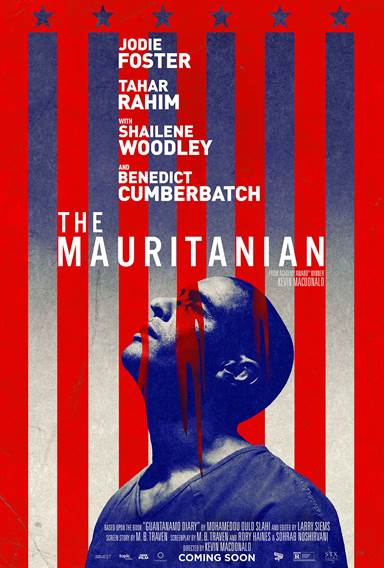 Habeas Corpus, which literally translates to "produce the body" is defined as a court order demanding that a public official (such as a warden) deliver an imprisoned individual to the court and show a valid reason for that person's detention. Lawyers will utilize this technique to find out why their client is being held in custody if they haven't been charged with a crime or to see how their client is being treated while incarcerated.
In the early 2000s, lawyer Nancy Hollander (Jodie Foster; Silence of the Lambs) used this tactic to try to get her client, Mohamedou Ould Slahi (Tahar Rahim; A Prophet) released from Guantanamo Bay Detention Center. This month, The Mauritanian, a film based on Slahi's best-selling memoir, Guantanamo Diary, is set for nationwide release. The diary and movie shed some light on the torture techniques detainees were subjected to by the United States Military.
No American who was over the age of seven in 2001 will probably forget the events of September 11th- A terrorist attack that leftover 3,000 people dead. The Country overwhelmingly wanted vengeance so individuals from Arab nations with any links to Al- Qaeda were captured and held at Guantanamo. Slahi, whose cousin supposedly once called him from Bin Ladin's satellite phone, was one of the individuals. While in Guantanamo, Slahi was interrogated almost daily and tortured with sleep deprivation, sexual humiliation, etc. until he was coerced into confessing that he not only recruited the men who carried out the attacks but that he helped finance the operation.
Never officially charged with a crime, Slahi was ultimately held for fourteen years at Guantanamo while Hollander fought to have him released. The JAG assigned to prosecute Slahi, Colonel Stu Couch (Benedict Cumberbatch; Doctor Strange), resigned from the case after having been given access to the reports detailing Slahi's torture, recognizing that the man's rights had been violated. Even though Slahi and Hollander won his case in 2008, appeals by the U.S. Government would keep him incarcerated for another seven years.
The Mauritanian boasts a terrific cast led by Foster. She is always excellent proving what a versatile and seasoned actor she is. Shailene Woodley (Divergent) plays Hollander's co-council, Teri Duncan. In this role we see Woodley take on a more adult persona than most of her previous films. Cumberbatch is striking as Couch and does a good job as usual.
However, the star of this movie and the one who is a stand-out amongst these fine actors is Rahim. He portrays Slahi as a reserved, somewhat timid individual, who is not only highly intelligent but who is also kind and compassionate. The audience watches as Rahim displays a distrustfulness of Hollander and anything or anyone associated with the U.S. Government. We see him "break" after enduring months of torture and his joy when he receives the letter letting him know he won his court case. While he has been acting for over ten years, Rahim has only been nominated for one other role before playing Slahi and I would be surprised if he doesn't win for best actor.
No one can truly understand what it is like to walk in another person's shoes, but most people will probably sympathize with Slahi and what he was put through, while others will feel he wasn't tortured enough. Members of the U.S. Military thought they were well within their rights to do what they did to Slahi and other detainees even though they had never formally been charged with any crime. The Mauritanian will probably infuriate many while Rahim's performance will assuage that anger somewhat, as Slahi seems to be at peace and optimistic most of the time, despite how he is treated.
Those who have read Slahi's book are amazed at how forgiving he is to his captures and interrogators but…Fifteen years, with no proof, is a long time to be imprisoned.
Grade: B
For more reviews please visit our film/television review section.
FlickDirect's Austin Putnam talks about THE MAURITANIAN coming out on Blu-ray this week!Get your...

Two-time Academy Award winner Jodie Foster sat down with Dewey Singleton to discuss what fans ask he...
SPONSORED LINKS