Archer (2010)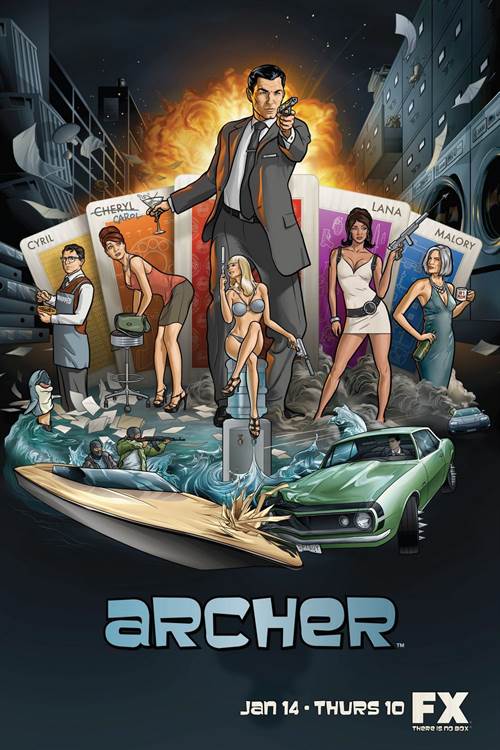 Share this:
| | |
| --- | --- |
| Created By: | |
| Writers: | |
| Cast: | |
| Air Date: | Thursday, January 14, 2010 |
| Studio: | 20th Century Fox |
| Genre: | Television |
| Rating: | This program is specifically designed to be viewed by adults and therefore may be unsuitable for children under 17. |
Synopsis
Archer is an animated, half-hour comedy that revolves around the spy agency known as the International Secret Intelligence Service (ISIS) and the lives of its employees. Although their work of espionage, reconnaissance missions, wiretapping and undercover surveillances is daunting and enigmatic, every covert operation and global crisis are actually unmitigated occasions for the ISIS staff to undermine, sabotage and betray each other for personal gains, pleasures and prosperity.
The series features the voices of H. Jon Benjamin as the highly skilled yet incredibly vain master spy "Sterling Archer"; Aisha Tyler as fellow agent provocateur "Lana Kane"; Jessica Walter as Archer's domineering mother and the rapacious CEO of ISIS, "Malory Archer"; Chris Parnell as the easily intimidated comptroller of ISIS, "Cyril Figgis"; Judy Greer as Malory's loquacious secretary, "Cheryl"; Amber Nash as the discordant director of human resources for ISIS, "Pam Poovey"; and George Coe as Archer's elderly and always exploited butler, "Woodhouse."
After just a 10-episode debut season, Archer has gained critical exaltation, a fervid fan base and clear reverence within the television industry. In 2010, H. Jon Benjamin received an Emmy® Award nomination for Outstanding Voice-Over Performance for his work as the show's title character, theNew York Daily News declared that "Creator Adam Reed showers us with a cascade of twisted comedy that invites everyone to come in and gasp" and the Boston Herald noted that "This spy spoof hits a bull's-eye with risqué snark and one of the best vocal casts assembled for any animated series."

Purchase DVD/Blu-ray/4K UHD physical copy of Archer today at Amazon.com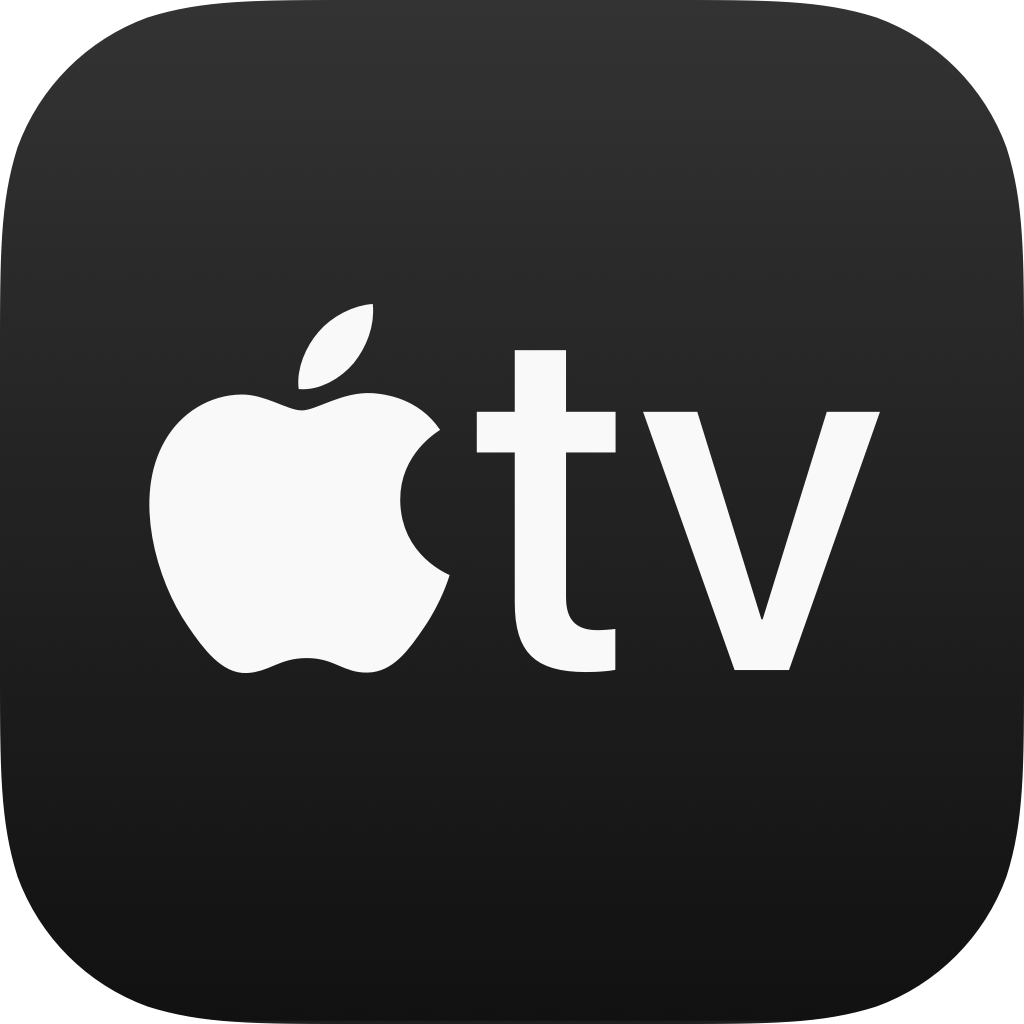 Download Archer in Digital HD/4K from the iTunes store.
Archer images are © 20th Century Fox. All Rights Reserved.
Archer Renwed for Three More Seasons
6/22/2016 2:20 PM EST
FX has renewed Archer for another three seasons, each season consisting of eight episodes. This will bring the series season total to 10.Nick Grad, president of original programming for FX Networks and FX Productions said, "We can't say enough about what Adam, Matt and the entire Archer team at Floyd County have done to keep this series so insanely funny and vital through seven seasons.The move to...
More>>
Archer Renewed for Fifth Season on FX
2/27/2013 5:04 PM EST
"Archer" the animated FX series, has been renewed for a fifth season. The news was announced today by Nick Grad, Executive Vice President of Original Programming and Development for FX."Archer is one the very best comedy series on television," said Grad.  "Adam Reed, Matt Thompson and the incredible cast - H. Jon Benjamin, Aisha Tyler, Jessica Walter, Chris Parnell, Judy Greer, Amber Nash, George ...
More>>
Win A Copy of Archer Season 2 DVD
12/22/2011 1:10 PM EST
During this overwhelming shopping season you may find yourself wondering, "What would Archer do?" Luckily, just in time for the holidays, we have this spy-centric, Archer-approved gift guide! Here, we will brief you on some cool spy essentials that would be great gifts for any Archer fan or amateur spy (or for, you know, that creepy guy across the street).    Loaded with three exclusive top-secret...
More>>
Win A Copy of Archer Season One On DVD!
12/29/2010 10:46 AM EST
Archer Season One has be released in a two-disc DVD set yesterday, December 28 to kick start the new years celebrations. We have a new contest running and we're giving away copies of these sets to our readers.    To win your own copy of the 1st of this animated series on DVD, simply send your name and email address to  contest@flickdirect.com (contest ends January 4th, 2011 at Midnight EST):   Pur...
More>>
Archer: Season 1 DVD Review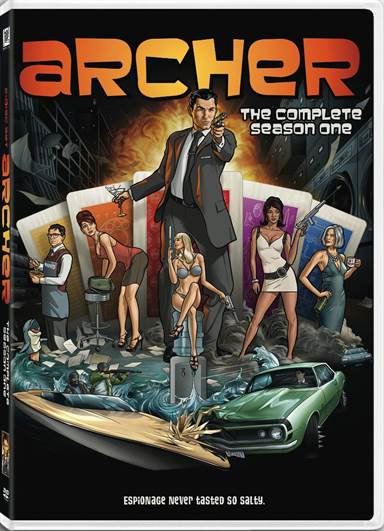 Animation has seen an interesting growth over the past 30 years or so. For the most part it has been seen a venue for children and as such has been geared for them. But at times there were films and shows that attempted to push past that. Anyone who has enjoyed the Pixar films can attest to the change in style and tone of animation. Most recently television shows have been, once again, changing the landscape for animation. There have been a number of them popping up that have incorporated edgy comedy into their story lines. The newest is a show called Archer on FX.

The main story follows a covert ops agent named Sterling Archer who works for an agency named ISIS, which is run by his mother. Having cart blanche to do as he pleases, Archer blunders his way through the simplest of assignments. The other supporting characters include; Archer's mother whom Archer has a very twisted relationship with, his ex-girlfriend who is now involved with the accountant for ISIS, as well as a bizarre mixture of co-workers who over the course of ten episodes go down some twisted storylines. Mixing elements of The Office, James Bond, and Arrested Development you are treated to quite a unique blend of comedy which actually delivers given the format its presented in.

The show employs some well-known voice talent. If you have watched or are a fan of Arrested Development then you will recognize the voice of Judy Greer as Archer's mother and other fellow alum's from the show making guest appearances. What it does really well is not to try to be over edgy or raunchy at any moment. Are there raunchy comments? Yes. Are there ways that the show comes off edgy? Yes. But it never feels forced like a lot of sitcoms tend to do. Nor does it feel like a rehashing of what is already out there. It just does exactly what it presents itself as, a funny show that takes all the elements of corporate America, covert agents and espionage and presents them to you with a joyful wit and humor.

Now the first season comes to DVD so for those of you already know of the show or anyone who has heard of it, you can enjoy every moment and oddity from this hilarious animated sitcom. It comes in a 2-disc pack, disc one featuring the first five episodes as well as the original unaired pilot episode for the show. Disc two features the second half of the season again with some extras, this time you get the unaired network promo, the making of Archer which includes 3D animation, art direction, backgrounds, illustration, and storyboards; finally ending with some deleted scenes. One bonus for any fan of FX in general, there are two pilot episodes from other shows contained within the two discs, one being the Louie pilot and the pilot for The League.

Regardless of all the attention that animation has been getting as of late its good to see that there are people out there who are willing to look past what most people see it as and try something different. We could spend a while going over the shows that have helped pave the way for animation from children's shows to more adult fodder but that's not really the point here; what matters is that animation is finally getting the attention it has always deserved and, quite frankly, needed.

Read More Archer Reviews
For more reviews please visit our film/television review section.
SPONSORED LINKS