People Like Us (2012)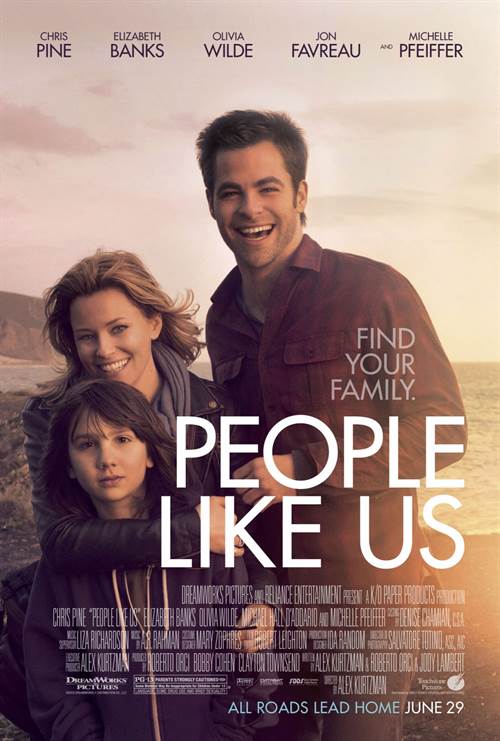 Share this:
| | |
| --- | --- |
| Director: | |
| Writers: | |
| Cast: | |
| Released: | Friday, June 29, 2012 |
| Length: | 115 minutes |
| Studio: | DreamWorks Studios |
| Genre: | Comedy |
| Rating: | Some material may be inappropriate for children under 13. |
Synopsis
A drama/comedy about family, inspired by true events, starring Chris Pine ("Star Trek") as Sam, a twenty-something, fast-talking salesman, whose latest deal collapses on the day he learns that his father has suddenly died. Against his wishes, Sam is called home, where he must put his father's estate in order and reconnect with his estranged family. In the course of fulfilling his father's last wishes, Sam uncovers a startling secret that turns his entire world upside down: He has a 30-year-old sister Frankie whom he never knew about (Elizabeth Banks). As their relationship develops, Sam is forced to rethink everything he thought he knew about this family—and re-examine his own life choices in the process.

Purchase DVD/Blu-ray/4K UHD physical copy of People Like Us today at Amazon.com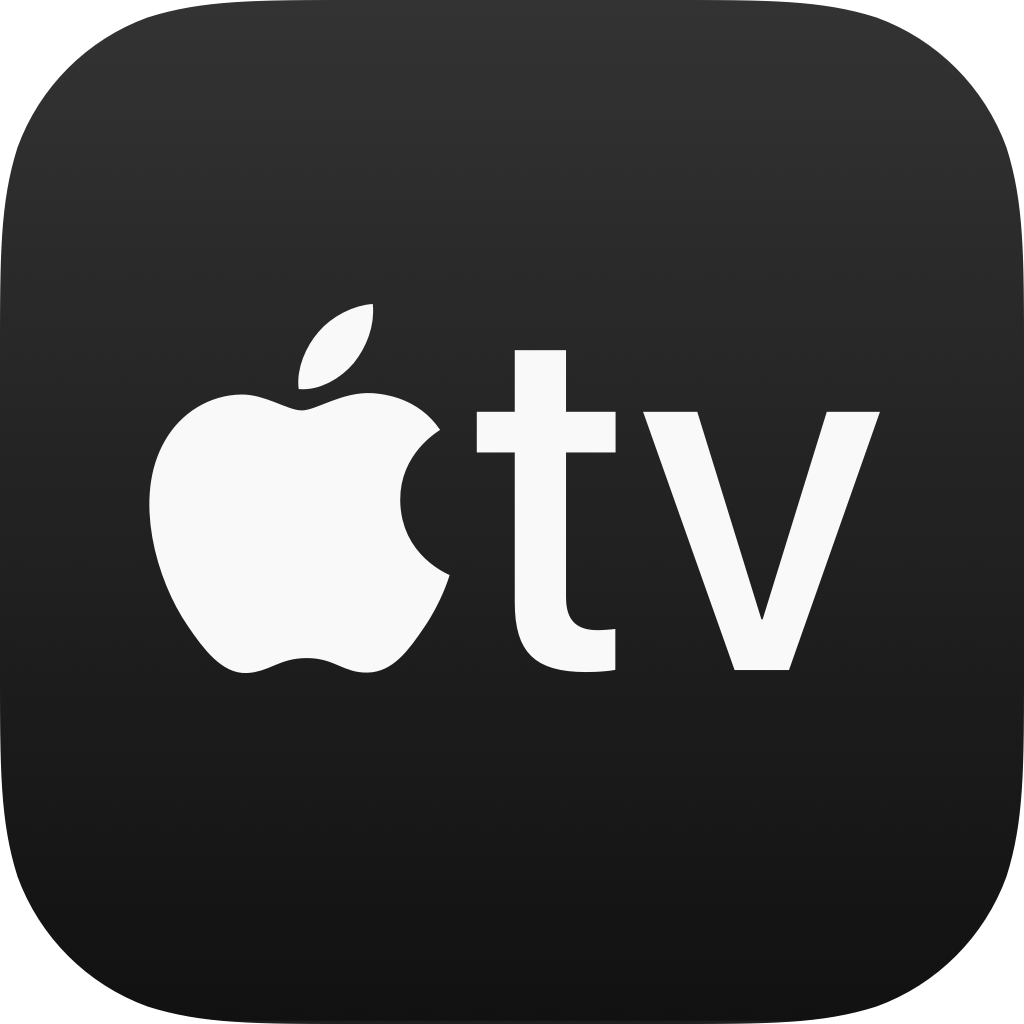 Download People Like Us in Digital HD/4K from the iTunes store.
People Like Us images are © DreamWorks Studios. All Rights Reserved.
Win Complimentary Passes To See An Advance Screening DreamWorks ...
6/5/2012 11:29 AM EDT
DreamWorks Pictures will release the highly anticipated film, PEOPLE LIKE US, staring Chris Pine and Elizabeth Banks on Friday, June 29th, 2012 and for all you fans that are living in South Florida, we have a way for you to catch a complimentary screening of it early.   Just add FlickDirect to your circles on Google+, or follow us on Pinterest, and email contest@flickdirect.com with your mailing a...
More>>
People Like Us Theatrical Review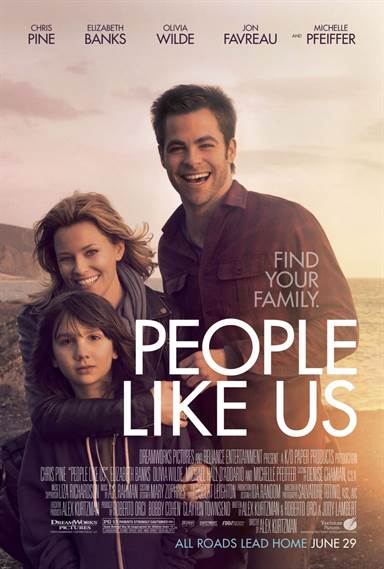 "People Like Us" is the story of two siblings' responses to their father's death.

The first five minutes add up to a well crafted character study, as whip-smart salesman Sam (Chris Pine) is stunned by the news that his father has died suddenly. Still resentful of his emotionally distant old man, Sam reluctantly heads home to Los Angeles for the funeral, accompanied by his supportive girlfriend, Hannah (Olivia Wilde). He's received with a cold, hard slap from his estranged mother, Lillian (Michelle Pfeiffer), whose frustration with Sam is helpfully explained by Hannah.

But Sam decides to extend his L.A. visit upon learning his father has left him $150,000 in cash and a set of instructions for its delivery. Turns out Dad sired a daughter out of wedlock a few decades earlier, which means Sam has a half-sister, Frankie (Elizabeth Banks). In moderately stalkerish fashion, he tracks her down and strikes up a casual acquaintance, but refrains from telling her the truth about himself or the money, the better for him to bond with her and her adolescent son, Josh (Michael Hall D'Addario), who's going through a problem-child phase.

From here, things could have taken an creepy if interesting turn, though Sam shuts that door early on by cryptically reassuring Frankie that he will never hit on her at all. As its title suggests, the pic seeks to establish common ground between brother and sister: Frankie may be a single mom and recovering alcoholic, but the superficially better-off Sam has unenviable financial and legal woes to deal with. Frankie may feel bitter about being abandoned by their dad at an early age, but Sam knows that having him around wasn't the same as having an actual relationship with him.

The story then unfold fairly predictably, exploring how the siblings were shaped by their respective rotten childhoods, and laying the foundation for more constructive life decisions in the future. Hanging over the relationship is Sam's realization that he's eventually going to have to come clean with Frankie, a prospect that should generate some suspense but instead feels conveniently delayed in order to maximize the dramatic fireworks. Sam may be the type to avoid conflict, but after a while, he just seems to be over-doing it.

Obvious care has been taken to give the characters detailed quirks and backstories. Yet despite the effort to ground this contrived scenario in plausible everyday reality and recognizable behavior, the ensuing cycle of revelations and reconciliations follows such a familiar pattern, you feel a bit cheated by the time its over.

Even if they never fully sell the situation, the actors deliver strong, emotionally accessible work. Pine's cocksure good looks make him ideal for the part of a golden boy who uses glibness as a defense mechanism, while Banks' open-hearted turn gets you rooting for Frankie immediately; that she goes the entire film without falling off the wagon adds a nicely restrained touch.

Whatever its story problems, "People Like Us" does offer an interesting portrait of how little we sometimes know about ourselves and the truths family will keep from one another for the sake of image.

Read More People Like Us Reviews
For more reviews please visit our film/television review section.
FlickDirect's Penny Mclean talks to Elizabeth Banks about her latest film, People Like Us. Starr...

A drama/comedy about family, inspired by true events, starring Chris Pine ("Star Trek")...
SPONSORED LINKS